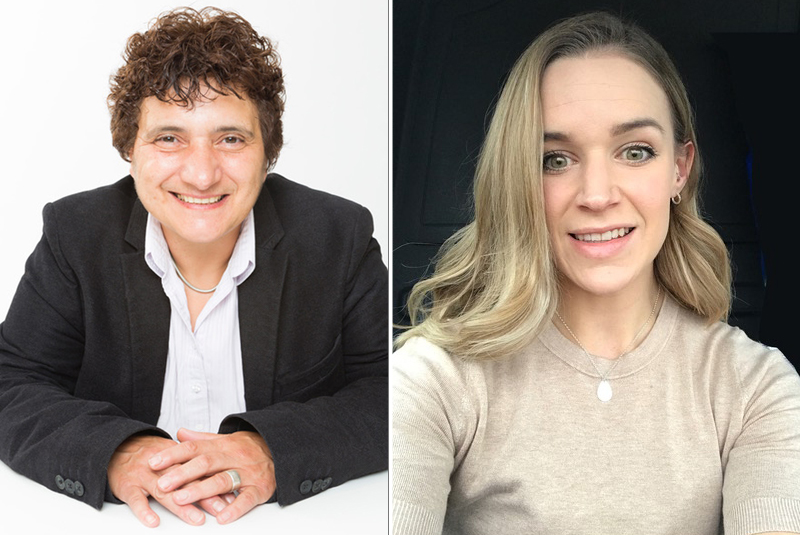 Hattie Hasan, founder of Stopcocks Women Plumbers and the WIT Conference, speaks to Mari Tinker from Centrica about her journey as a gas engineer.
Now working as a British Gas Operational Excellence Coach in the field, Mari Tinker was a gas engineer for 12 years. Initially, Mari hadn't had great career advice, and soon realised that university wasn't for her, so dropped out. Noting several of her 'boy mates' were becoming electricians, she decided she'd have a look into this pathway, but didn't receive any response. Hattie picks up the story from there…
Hattie Hasan (HH): What happened next?
Mari Tinker (MT): My best friend's boyfriend told me there were apprenticeships at Scottish Gas. I didn't know what he did, but completed my application, not really expecting to get any further. I was surprised to be invited for an interview and went along with no expectations.
I did quite well because they'd seen quite a lot of people and apparently, had earmarked the guy who went in before me to get it. They thought they'd see me out of fairness and I just talked the ears off them and they thought they'd give me a go!
I rocked up to college on the first day and still didn't know what the role was! I thought it was plumbing, I didn't know about being a gas engineer. They did fast-track apprenticeships back then so it was just a year; it was really intense, crazy.
HH: So you were an accidental gas engineer! I like that. How did you feel about going into people's houses in those early days?
MT: I felt dead nervous and anxious. I'd been taught in the safe environment of a college and had to go out and work things out for myself. It was really daunting.
I only ever had positive experiences from customers though. Customers saying: 'Oh I didn't know they had women engineers', 'It's nice to see a female', things like that – so from that point of view it was brilliant. I thrived on it. Some people might see that as negative, but for me it was 'Oh yeah! This is what I do'.
HH: That still surprises me, that people don't realise we exist. Most of the women plumbers we talk to tell us they have really positive responses from householders. It sounds like you had great employer support as well, which isn't what we always hear.
MT: After about seven years I started looking at what more I could do and went for a place with one of our academies in Leeds, but I didn't get it and my confidence took a dip.
I was coached and after a couple of days I thought, wow, I could really do what he's doing! I waited a long time for a job to come up, got married, fell pregnant and literally three weeks later a job came up as an Excellence Coach.
The timing wasn't great, but my coach and manager encouraged me to go for it and I got it! I really hadn't expected to because I knew I'd have to go on maternity leave, but everyone was really supportive, even when I extended my maternity leave. I've been back about six months now and love my new role.
HH: Fantastic! What piqued my interest was that you had that dip in confidence. I think plenty of people in our industry will identify with that.
MT: It's been massive in how I've grown in confidence; that it's just about learning. Even in realising that maybe what I'd been doing wasn't the right thing and having the confidence to challenge my peers. That was difficult for me, stepping out of my comfort zone, because I'm about high fives and congratulations, not difficult challenges about how things might not be right. To have those conversations that are uncomfortable is really challenging for me, but being able to do that has been massive for my confidence.
Now I'm not so afraid to do something wrong; because although that isn't great, I'll be able to reflect on it and grow from it. It's all credit to the support network I have around me. I know it's not true for lots of women in this industry. I'm very lucky to have been so supported. I've completely exceeded my expectations of myself.
I'm an advocate that we should be in this sector. It's not about men versus women, it's about if you're right for it, you should be in the role. Don't shy away from it because you feel like you'll be the only one.
WIT Conference 2019
You can catch up with Mari and Hattie (and the PHPI team) at the WIT Conference in London on July 4th. For details and tickets, visit witconference2019.eventbrite.co.uk