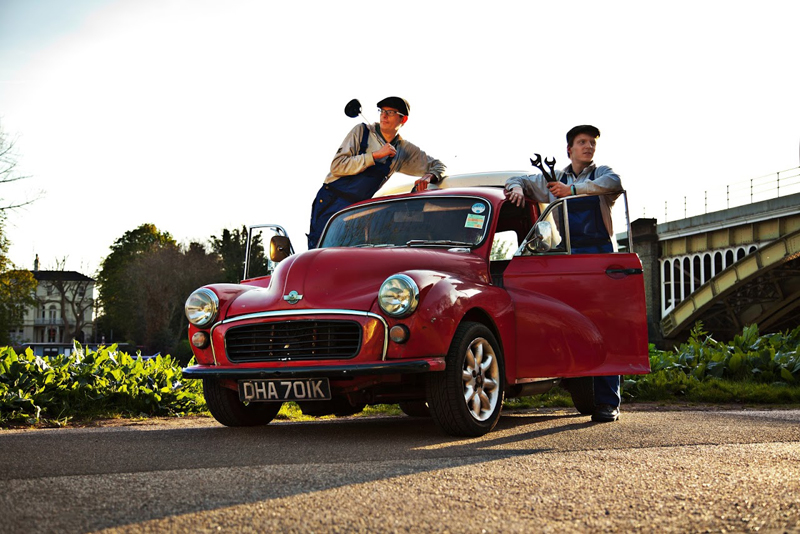 Making your company stand out from the competition can be a tricky proposition. Tom Hilditch, of Tom Plumb, seems to have cracked the code, combining a classic look with a modern approach. PHPI sat down with Tom to discover more.
Having been in the industry for 22 years, Tom Hilditch began his career as an apprentice at 18, before starting his own heating and plumbing company. After taking time off for travelling and soul searching, Tom returned to the UK, and set to work on his unique Richmond based plumbing business – Tom Plumb.
Having always loved older cars, Tom decided against the typical work van and opted for a bright red, classic Morris Minor. As his hobby had been buying and fixing classic cars, it made sense to incorporate this into his working life. It also seemed appropriate to wear vintage style overalls and hats, with Tom and his staff embracing the classic look.
It would be natural to assume that a classic van, whilst quirky and noticeable, would cause more problems than it would potentially be worth. According to Tom, this simply hasn't been the case. With two classic vans to maintain, they have cost the company the same, if not less in maintenance and service fees as the newer vans also used by the company. Tom suggests that finding a reliable garage that is good with older vehicles, and giving a little more TLC, is enough to keep his classic cars on top form.
Marketing tool
Although it was not his initial intention, the vintage style provided a great marketing opportunity for Tom, as his business became quickly recognisable. What's more, neither Tom nor the company has any social media presence to speak of, using word of mouth and brand recognition as the only, and an effective, marketing tool.
As well as a quirky and vintage aesthetic, it is clear that Tom's no nonsense, and honest approach to his customers is what keeps them coming back, and recommending him to friends. Giving proper advice, and taking the time to listen to each individual customer's needs is a priority for Tom, alongside providing quality work in which his clients can have confidence. An open mind to do what is required by the customer, and a willingness to work within a budget to provide the best possible service, has become the cornerstone of the Tom Plumb business.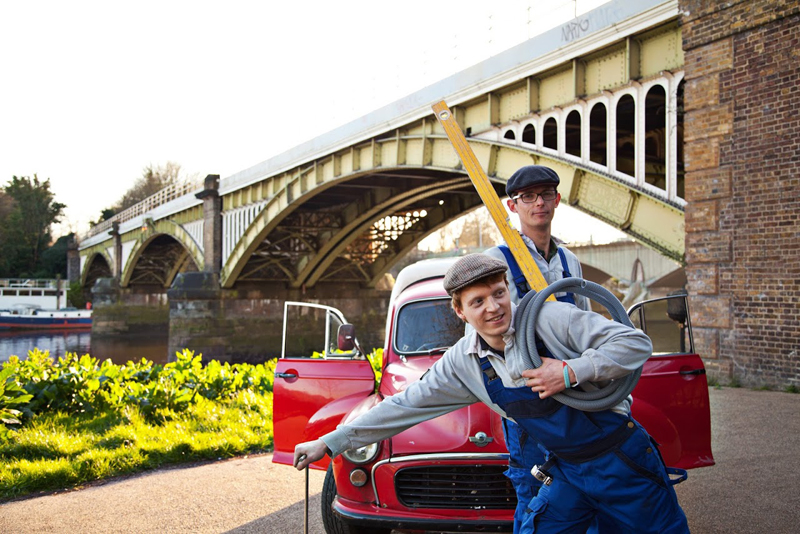 Business growth
When asked his advice for apprentices or those looking to grow their business, Tom stressed the importance of being interested and open-minded. "If you find a fault, it's not often the first issue you think of. You have to have a wider view," said Tom. "People are often too quick to jump, but you need to take the time to look, and understand the real reason that you are there."
Tom recognises that being interested in how things work is key to understanding and eventually resolving a problem – which, of course, is ultimately what plumbers have done throughout the ages, irrespective of the vehicles in which they have arrived to a site.