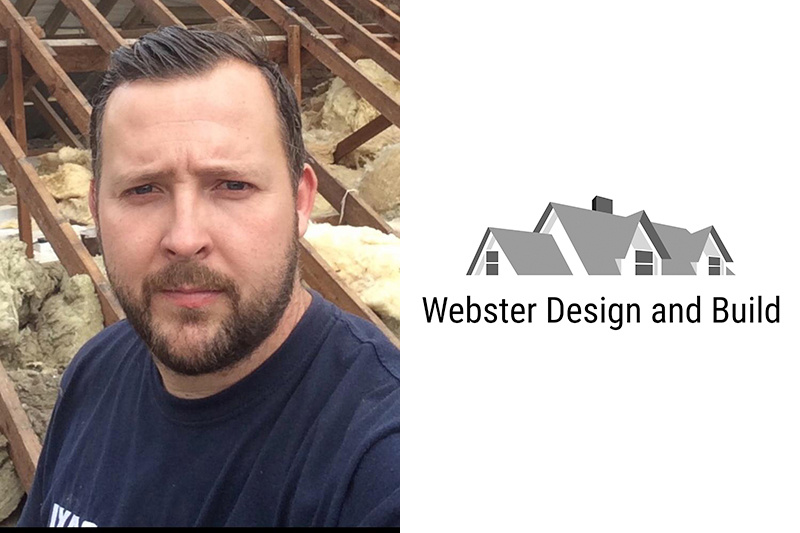 PHPI's Abbie Smith sat down with Michael Webster of Webster Design and Build to find out how the pandemic affected him and his business, and the changes he is noticing as the world returns to 'normal'.
With over 25 years combined experience, brothers Michael and David Webster own Webster Design and Build, covering all aspects of building work from design to completion. Taking on the plumbing and installation jobs within the company, Michael has certainly seen a change to the industry since March.
After a short period of furlough for himself and his staff, Michael returned to work. Merchants reduced the number of customers in the store at any one time. For this reason, Michael explained that, "a new level of organisation has been necessary" to ensure that all parts and equipment needed for a job could be sourced in time – and to catch up on the work that was unable to be completed during the lockdown.
Back to work
As lockdown restrictions eased, Michael and his team are back to work, but not necessarily back to normal.
Wearing masks on the job, anti-bacterial wipes and social distancing have all become the norm when entering a client's house, according to Michael, not to mention having to decline the offer for a cuppa. But this isn't the only change to working life that he has noticed. With many people still furloughed and working from home, finding space to park a work van has become increasingly difficult, which of course makes travelling to and from the van during the workday a tedious task.
Similarly, neighbours who would usually have been at the office during the time when Michael and his team are working, are now home and, unfortunately, being disrupted. Whilst he cites no formal complaints, Michael noted the agitation from disgruntled neighbours is certainly a new and unwelcome challenge brought about by the 'new normal'.
Bathroom renovation
Despite the difficulties, there is hope, as Michael explains: "Where a lot of people have had their holidays cancelled, they now have money to spare, which they are using to do up their houses. And if you're looking to completely redesign a room in your house, the bathroom is probably the cheapest, rather than a kitchen renovation or extension, for example."
In fact, the last few months have seen something of a bounce back for Michael and his team. He explained that the company was now in the midst of a busier summer and autumn than they had initially planned before COVID-19.
The 'new normal' is bound to come with an array of challenges for tradespeople from every sector but, as Michael and his team have shown, it is possible to come back strong, despite the difficulties.