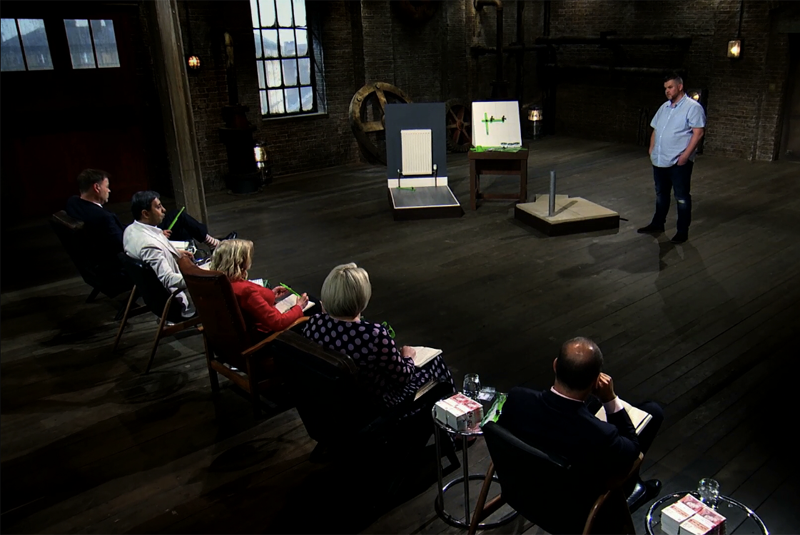 Cutting around pipework is never a straightforward task, no matter how much time you have on your hands. Fortunately, Teirnan McCorkell believes he has a solution, and it's difficult to argue now he's convinced a dragon…
It's a problem tradespeople from all walks of life have probably faced – attempting to make a neat and professional cut around existing pipework. And, as Teirnan McCorkell attests, it's a job that is very difficult to get right every single time. "I've seen countless tradespeople and professional DIYers attempt it, and I've never seen anyone who can do a perfect job, consistently," explains Teirnan. "I looked around for a tool that could help, but when I realised there wasn't one in the market, I decided to have a go at designing one myself."
From here, the pipeEASY tool was born. Initially designed on a cardboard template with two standard rulers, Teirnan – who was previously in the trade until a move into the carpet fitting business – soon realised he was on to something, and started to put a little more time and investment into fully developing and testing the product out.
The device is designed to act as a surface measuring tool to find the perfect centre hole of where to drill to make space for the pipework. Providing a quality finish that Teirnan believes can't be matched on a consistent basis via other methods, it can be used on a variety of surfaces and situations – from flooring, to exterior walls, to stone paving in the garden.
Fast forward two years and Teirnan now has a successful BBC Dragon's Den pitch under his belt, alongside an array of products and a growing presence within the industry. Sara Davies, one of the newest additions to the Den, saw plenty of future in the product, agreeing to invest £41,000 into the firm for a 30% share of the business. With the due diligence now complete, Teirnan is thrilled with the interest Sara showed.
"It was the most nervous I've ever been in my life. I'm not really a talker, and I'm really not used to giving presentations, so to be in that boardroom was a completely new experience for me. I'm obviously glad I did it though. It's fantastic that Sara saw potential in the product, it's been great working with her so far and I'm sure this will continue."
While Teirnan initially saw the pipeEASY as a device that would attract DIYers, he has since realised the trade's interest, and is now beginning to make it more of a focus. The tool comes with five free standard sized pipe wedges – 10, 15, 22, 32 and 40mm – with various other sizes available upon request. As a simple addition to the usual array of tools in the van, merchants are also showing an interest in stocking the tool, with visitors demonstrating plenty of interest at the recent trade shows the pipeEASY team have attended.
"Tradespeople have been really impressed with pipeEASY, which is great news," adds Teirnan. "The tool makes the job look professional, plus saves time on site, so it really is a win-win!"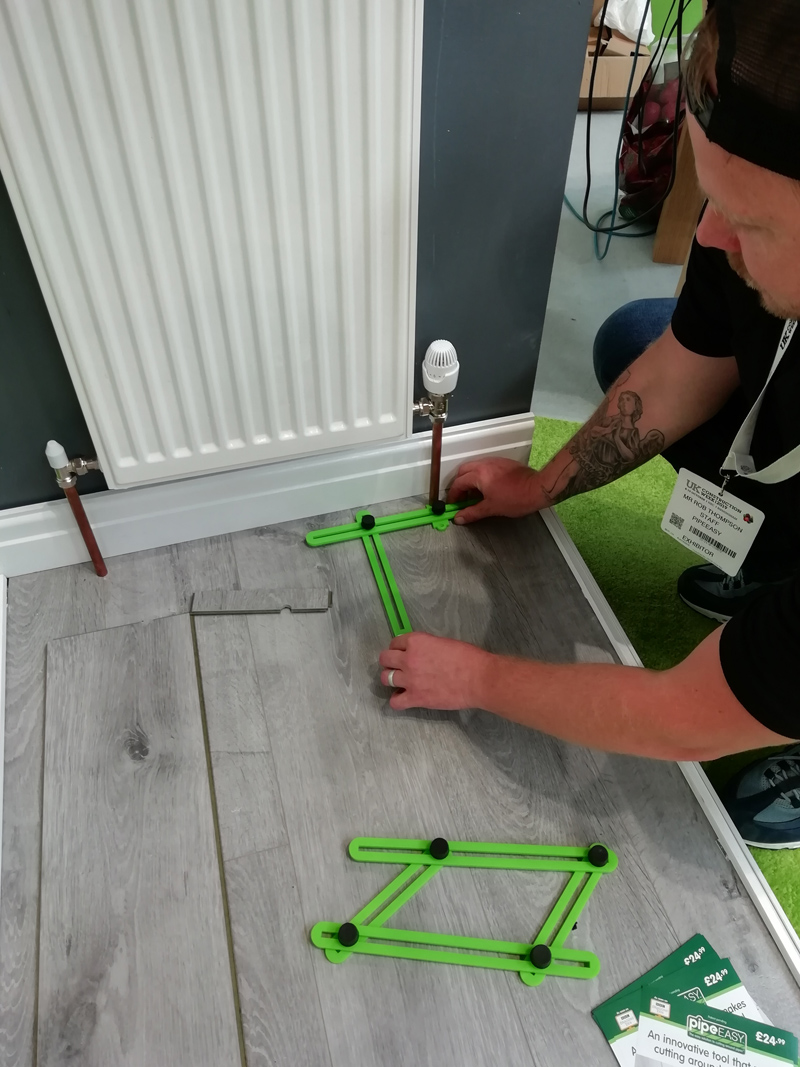 Lead image: Teirnan McCorkell presenting the pipeEASY on the latest series of the BBC's Dragon's Den (Photo courtesy of the BBC)