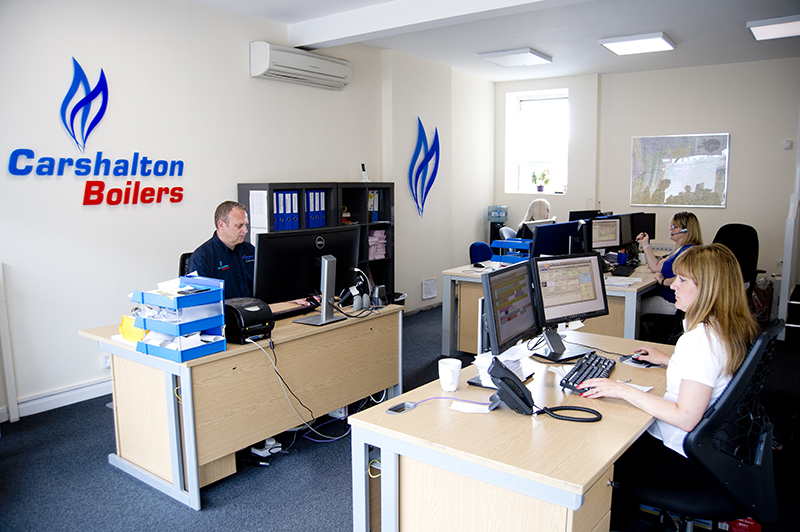 With a history of over 50 years, Carshalton Boilers has witnessed many changes, but how has this family-run business coped with the COVID-19 crisis, and how is it bouncing-back? PHPI spoke with joint business owner John Temple to find out.
Based in South London, Carshalton Boilers is a family-run business that can trace its history back over 50 years. First launched in 1963 as Westroll Ltd, in 1990 it was purchased by Rodger Temple (John's father) who renamed the company Carshalton Boiler Services Ltd. John entered the business in 2007 and introduced a range of service enhancements that are offered to this day. Together with his wife Carly, John has been running the business since 2014.
Carshalton Boilers specialises in all aspects of plumbing and heating services, working with a wide range of commercial clients including schools, restaurants and offices providing plumbing and commercial heating services. Its engineers are also highly trained and fully competent in all domestic installations, plus there is an electrical team who provide a full range of electrical services for both private and commercial customers.
Lockdown measures
When the COVID-19 pandemic initially struck the country, John closed the main office and set up at home. In a story familiar to many, John and Carly continued to run all functions of the business, including collecting deliveries and arranging call outs, while simultaneously juggling home-schooling two young children.
They took the difficult decision to reduce the business opening hours and furlough the majority of the team. John noted: "We just had a handful of engineers who carried on throughout lockdown ensuring that those with critical plumbing issues and the most vulnerable were prioritised and swiftly attended to. Many of our customers are elderly or were shielding and extremely anxious about letting a tradesman into the property. Our team reassured them that all government social distance guidelines would be adhered to, with engineers wearing all the required PPE and any interaction completely avoided. It was a very tough time, especially early on, when we also faced the additional challenge of securing PPE for our working engineers."
John welcomed the support the company received from the wider heating industry, telling us: "The most vital help we received from suppliers was that they were able to remain open during lockdown, which enabled us to order and collect the parts we needed to carry out essential works such as boiler repairs."
Carshalton Boilers' efforts were recently recognised by their local Mayor, Cllr Trish Fivey, who visited the business and said: "We saw first-hand how professional and effective your response has been during the lockdown. We want to acknowledge the invaluable work that you and your staff have done during this pandemic. It has made us all aware of how much our way of life depends on all key workers. I wish to take this opportunity to thank you all."
Busy winter
John welcomes being back in the office, saying: "During lockdown, we had turned the family home into a makeshift office and so as soon as it was safe to open up the office, we were very relieved to get back, clear away all the boiler spare parts and paperwork and reclaim our home."
To comply with government regulations, during the four months of lockdown the company had to cancel hundreds of non-essential jobs, so fully re-opening meant working through the backlog. John concluded: "There is also the regular work coming in that we would expect in the lead-up to winter so things are definitely very busy again. We have not noticed any dip in bookings which is obviously great to report."