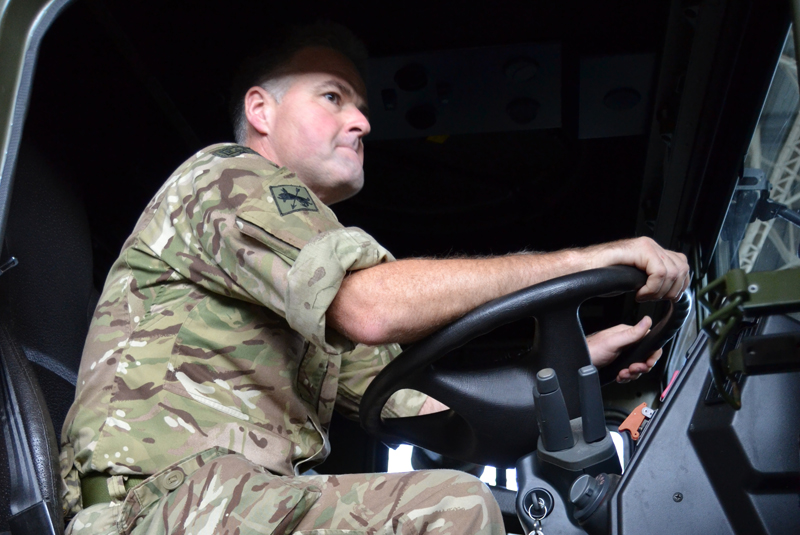 When Simon Gent isn't tackling a bathroom or boiler, he could well have a rifle in hand in his role as a Royal Air Force reservist. Lee Jones went to RAF Honington to find out more.
For many tradespeople, Friday afternoon might be the signal to start the process of unwinding for the weekend, but not so Simon Gent. When we caught up with the Walthamstow plumber, he was in the uniform of the RAF's 2623 squadron, preparing for manoeuvres at their Honington base. The mission: to reactivate a disused airfield and secure it against intruders, one of the many training exercises he has undertaken in his five years as a reservist.
The Royal Air Force's protection regiment is a vital component of the UK's aerial warfare capability. Duties can include anything from safeguarding airfields, to the more specialised techniques involved in CBRN (Chemical, Biological, Radiological and Nuclear) defence work, whilst the unit is also affiliated with the RAF police. To be fulfilled efficiently, those functions require many hours of meticulous planning, training and logistics leg work, and that's where the men and women of the reserves play a crucial role in supporting their regular colleagues.
So just how does Simon balance the demands of running a successful plumbing business with his role as an SAC (Senior Air Craftman)? "Being a reservist is actually quite popular with the trades," he explains. "In fact, you could even say it's quite a good networking opportunity because you meet a number of people from the building industry when you're on duty here. If you're self-employed, that does give you the flexibility to be able to devote the time to the RAF and, because it tends to be an active occupation for the most part, that means you should have a certain level of physical fitness.
"Not only that but because my time in uniform is so very different to life in civvies, I find that I can shut my mind down from the day job and forget about whatever stresses there might be from Monday to Friday. It might seem bizarre because we do have to work pretty hard on them, but the 15 day training blocks we undertake are almost like a holiday because I can get away from it all in a very real sense. The challenges you face are so very different, it can become a peculiar form of mental resting. The downside, of course, is that if you're away there's no-one to step in and do the work, so longer deployments will need more planning and organisation."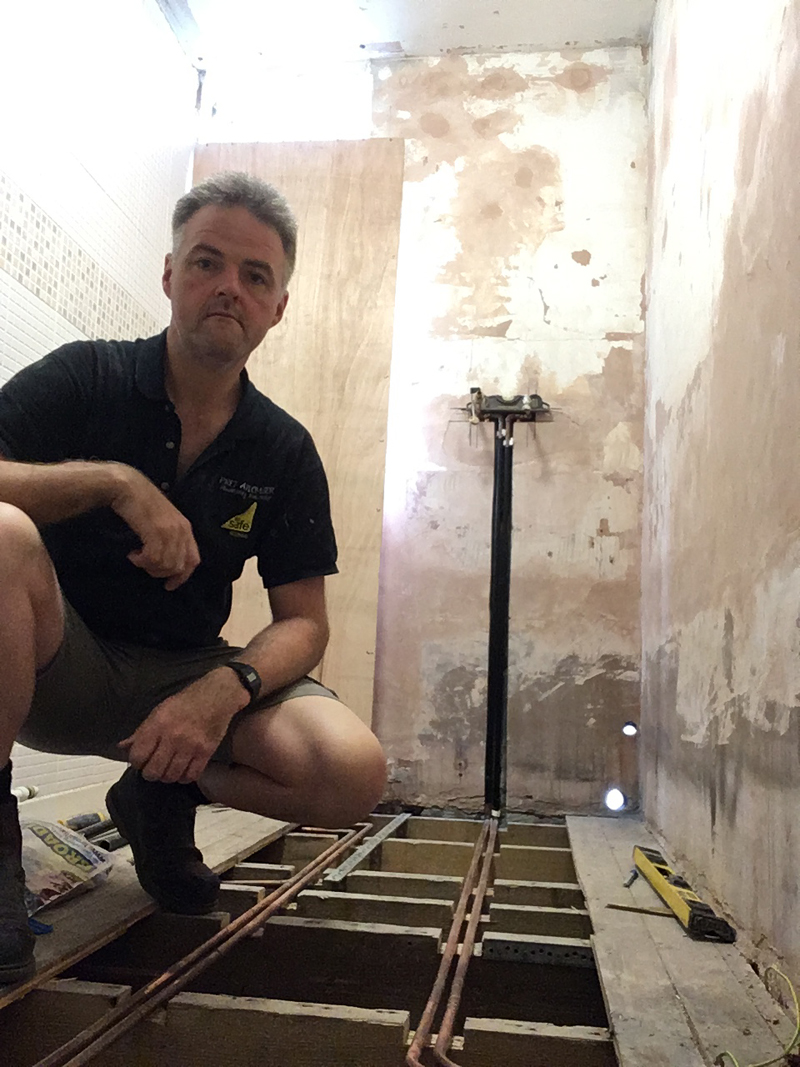 For those who are prepared to make the commitment, the role of reservist certainly has its rewards, with the promise of experiences that it would be difficult to replicate outside of the Armed Forces. "When you're a sole trader, your working hours can be a little isolating," confesses the 45-year old, "but with the squadron you are a part of a team and rely on each other and there's a real sense of camaraderie as a consequence. Last year we spent two weeks on exercises in Canada, for instance, which was a fantastic opportunity, and you do pull together as a group on those trips."
Given the combative nature of the regiment of which Simon is a member, perfecting the art of field craft, and living, sleeping and surviving in a makeshift camp is a significant part of the skillset. Rifle and pistol training, urban warfare and room clearance are also much in evidence but there is, in fact, a hugely diverse range of proficiencies required, as Simon explains: "The Squadron is equipped with its own Land Rovers and the off-road training we do is a whole load of fun," he enthuses, "and there have been some other magical moments like being transported to manoeuvres in a V-22 Osprey Tilt-Rotor Aircraft, which is an extraordinary piece of kit.
"Of course, much of what we do can be more mundane but no less important. We are required at RAF Honington one weekend a month and also for blocks of training. Any tradesmen will be able tell you that you can always expect the unexpected on a job so there's always a chance that you won't get away from site anywhere near when you think you will, so I always make sure I take the whole Friday off and arrive here early. The RAF are very flexible and will appreciate that sometimes your day job does come first, and that always something that's appreciated. What you do as a reservist has to be rewarding or you simply wouldn't do it, and for me it certainly is."
Tradespeople are practical problem solvers, and Simon believes that these skills are transferable to many of the exercises they undertake in uniform, but he also recognises that the skills learned in his time with the squadron benefit his business: "If you're running a company, you should always be looking for better ways to organise yourself, and experiencing RAF logistics and planning has certainly helped me."
So what's next in Simon's RAF career? "Primarily I want to continue to be part of the team, because that's the real reward. When I first joined, the culture of the armed forces, with its discipline and chain of command, can be a culture shock, but you are a single part of a unit that has to function as whole and, of course, that means you have to follow orders. I have had the opportunity to act as second in command on a field exercise and it's something I really enjoyed so I would like to take on more responsibility in moving up a rank."
To find out more about being an RAF Reservist, visit www.raf.mod.uk/recruitment