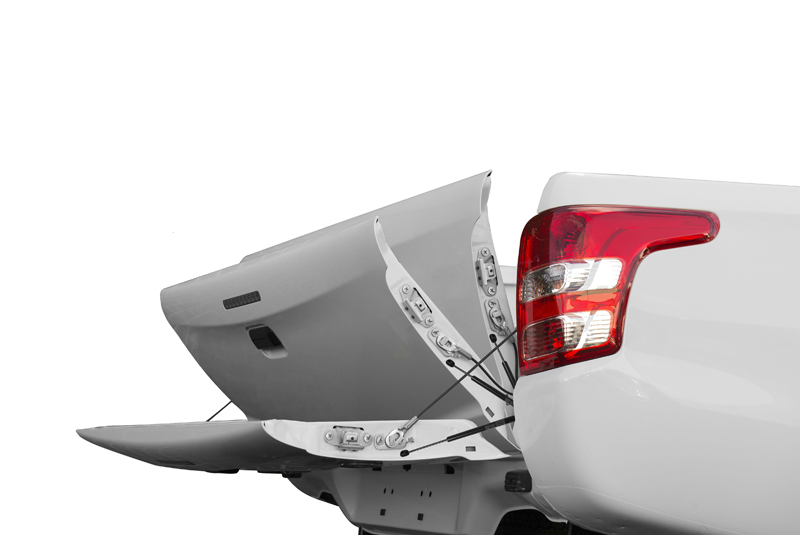 Truckman has launched a new innovation, which takes the effective weight out of opening and closing pick-up truck tailgates.
Ideal for commercial users including plumbers, as well as families and dog owners, the Tailgate Pro-Lift reduces the effective weight of the vehicle's tailgate by 95 per cent.
Utilising gas struts and a specially-designed spring system for easy operation, the Pro-Lift enables the tailgate to be opened and closed with one hand.
Said to be quick and simple to install, Pro-Lift is available for and can be fitted to all UK pick-up truck models from Fiat, Ford, Isuzu, Mitsubishi, Nissan, Toyota and Volkswagen.
Pro-Lift is also available through Isuzu dealerships, having recently secured Approved Accessory status from the pick-up truck manufacturer.
Mike Wheeler, Executive Chairman of Truckman, said: "This is a great innovation that can make a huge difference to pick-up truck owners, particularly tradespeople who will benefit from the controlled, gentle opening of the tailgate.
"As well as significantly reducing the effort required to open and close the tailgate, through the use of gas struts and springs, Pro-Lift's operation offers additional safety benefits protecting the operator from the weight of the tailgate."