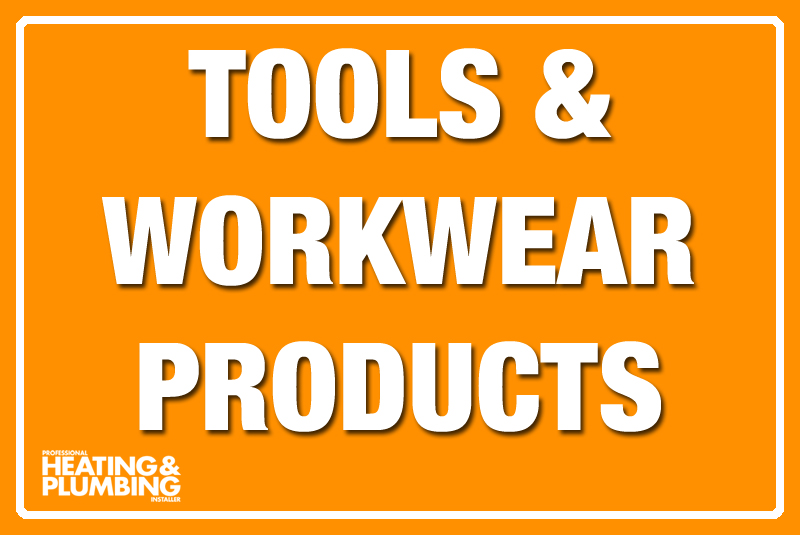 Hellberg
SAFE Face Protection
Offering visor solutions to suit a variety of different internal and external work environments, Hellberg Safety specialist PPE products include highly advanced hearing protection products such as face protection and communication solutions for personal wellbeing on site.
With a standard product design across all the products, the visors and carriers can be combined with hearing protectors and safety helmets for more complete solutions, or be used as individual visor solutions.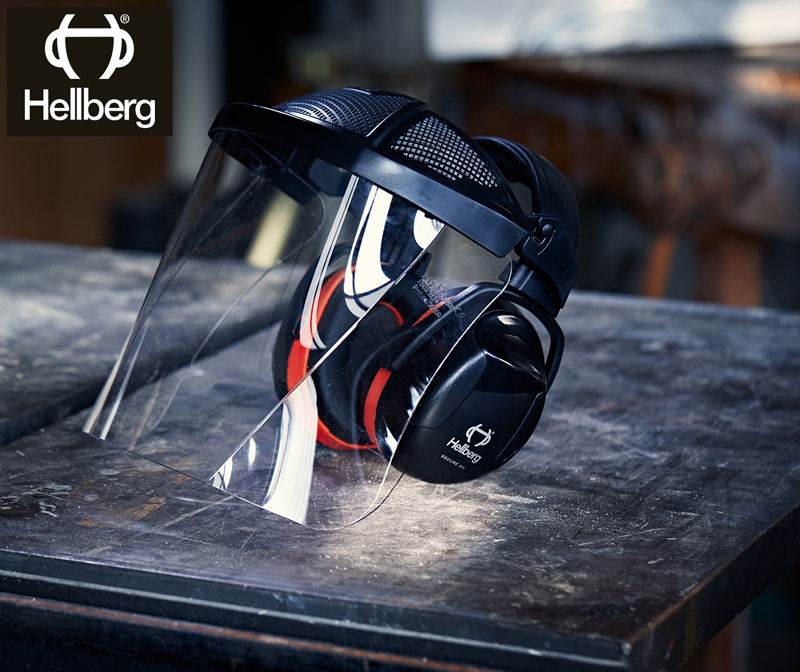 Snickers
LiteWork Stretch Trousers
The LiteWork 4-way stretch work trousers from Snickers Workwear are the ideal choice if you're working hard in warmer weather.
For maximum flexibility in getting work done, stretch trousers feature detachable holster pockets while the trousers themselves are made from full-stretch material for maximum mobility wherever you're working while the Cordura-reinforced kneeguard pockets offer additional comfort and protection.
All reinforced for durability, there's also ruler, and cargo pockets for easy access to tools and fixings.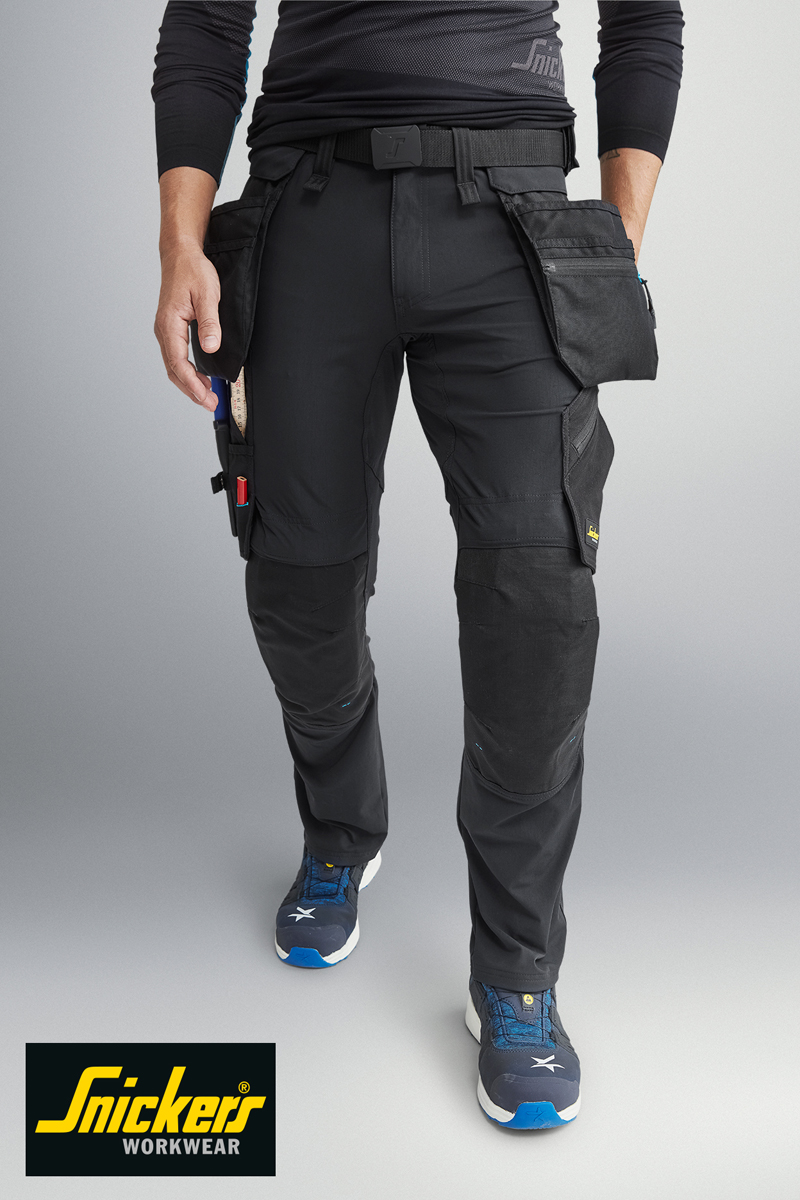 Hyde
Plano
Helping tradespeople get organised while making a professional impression, the Plano brand of pouches, bags and belts are now available in the UK through Hyde.
A highlight of the company's range is a selection of pouches, all made from heavy duty reinforced material, that can be quickly and easily attached and detached from a tool belt.
For those who frequently work at ground level, the Pouch with Kickstand can be positioned on the floor for easy reach, while the Plano Pouch with Shoulder Strap is one of the largest items in the range and makes it easy to carry tools around site in comfort, while keeping nicely organised.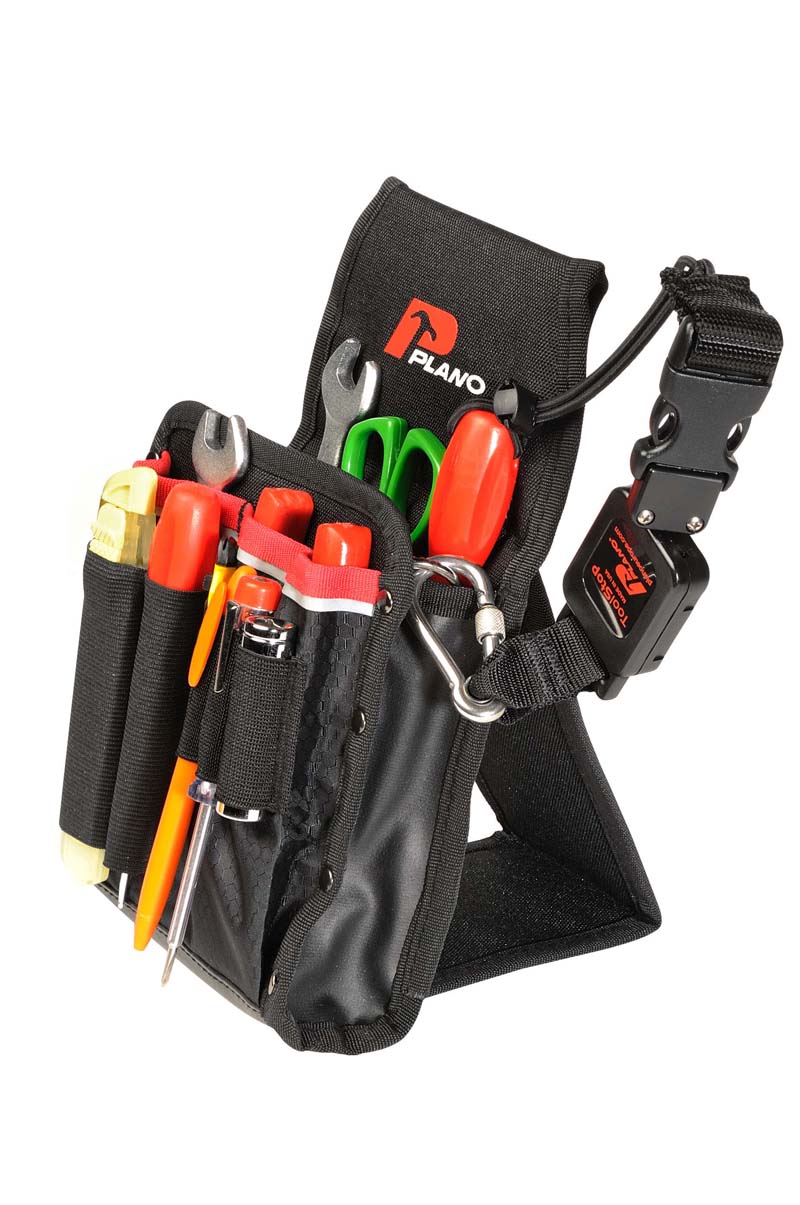 HB42
Ultimate Pro-Finish Decorators Caulk
Said to provide double the flexibility of other caulk products, the HB42 Ultimate Pro-Finish Decorators Caulk can be overpainted in just one hour.
The white, solvent-free, acrylic caulk is flexible up to 12.5% and can be used in joints up to 25mm wide and 20mm deep forming a seal which contains a fungicide to help prevent mould.
The product can be used both inside and out for sealing around plasterboard joints, cornices and architraves, window frames and PVC cladding. It can also be used as an adhesive for polystyrene and for sealing cracks in plaster, brick and stone, concrete, skirting boards and walls.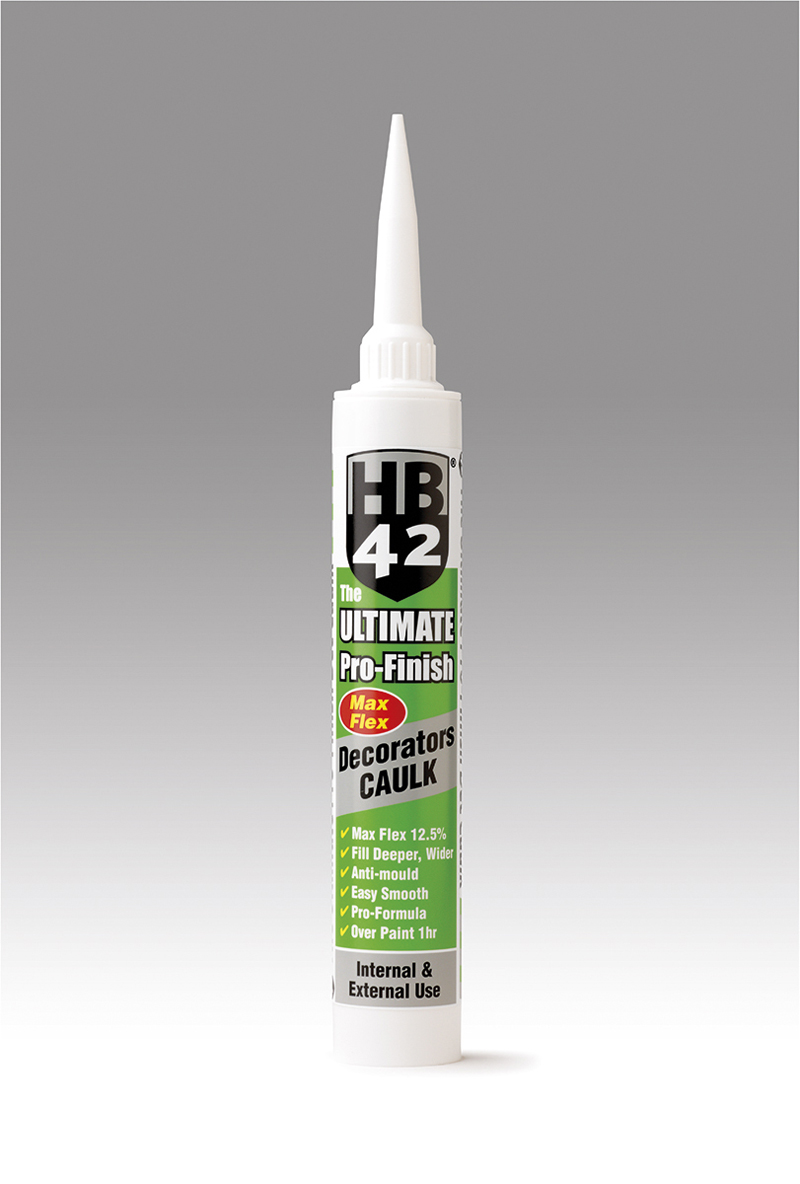 KNIPEX
Mini Plier Sets
Pliers specialist Knipex has introduced three Mini plier sets in belt tool pouches made of tough polyester fabric complete with a velcro fastening and belt loop.
The Mini Cobra High Tech Water Pump Pliers feature in all three kits and allow adjustment directly on the workpiece at the press of a button; with fine adjustment for optimum adaptation to different workpiece sizes up to 27 mm. Each kit is ideal for both large and small gripping, holding and cutting tasks and has a different tool to complement the Cobra. The sets allow maximum flexibility, with easy access to tools for plumbers and installers.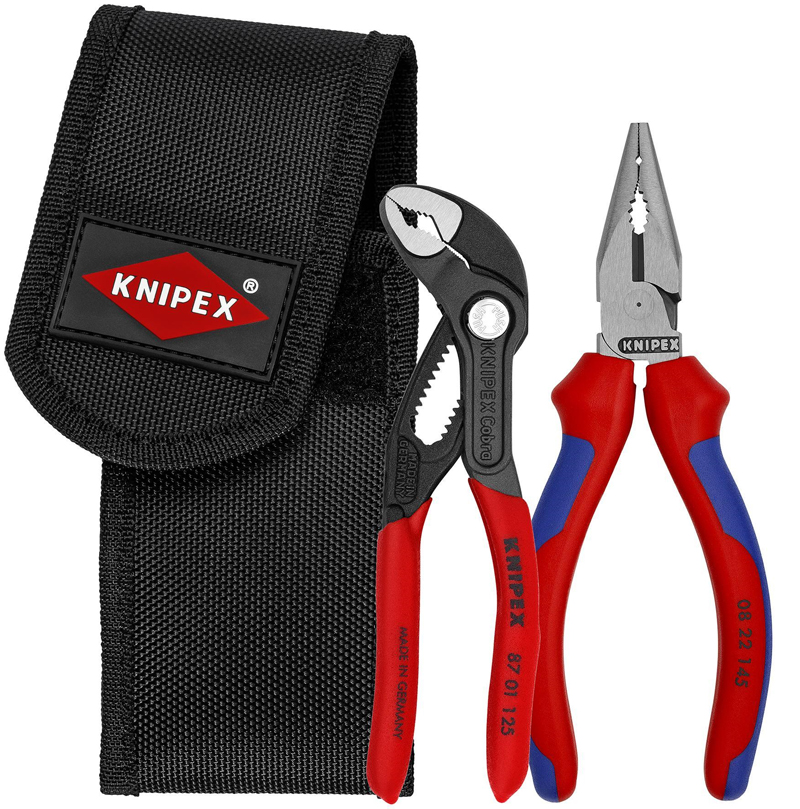 Hultafors
New Snap-Off knife
The SRP Snap-Off Knife from Hultafors is an ergonomic, robust knife, for cutting materials like plasterboard, insulation, aqua panels and wood. Designed with a rubberised grip to make it suitable for cutting materials that need more power, it's also tapered for control, and a better view of the cutting area. It can hold a dispenser that takes three blades and is made of durable polycarbonate plastic with a steel core for added stability. There's a 1mm thick blade rail for additional stability and its overall symmetric design makes it ideal for left or right-hand use. It also comes with a set of replacement blades.