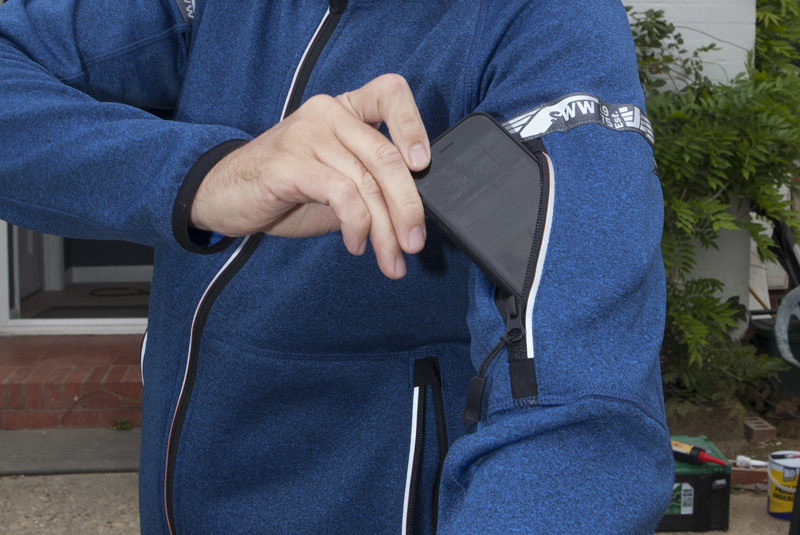 PHPI goes on the road to find out what the trade thinks of the latest work jacket from Snickers.
As we move into the colder months, you will probably find yourself in need of a lightweight jacket. This 8004 jacket All Round Work Jacket is made with 37.5 technology that helps maintain ideal body temperature. It can be used as a warm jacket under a windproof shell, but when the weather is mild you can wear it over a T-shirt, just to keep the chill off.
Part of the secret of the jacket is the breathable fabric, which releases the moisture caused by sweating so you remain dry even when exerting yourself. Dylan, our test pilot, says he particularly likes the high neck, which zips right up to the chin. He also likes the zipped pockets for a phone and wallet.
So much for the functionality, but what about the looks? We polled a few people out on site and they all gave it the thumbs up. If you are a heating engineer or plumber that is in and out of customers' houses a lot, this jacket is going to turn a few heads – in the right kind of way. Snickers also provides an embroidery service, so you can have your company name and logo stitched on the front. We're pretty sure this qualifies it as a company uniform!
AllroundWork 37.5 Fleece Jacket
Fleece jacket featuring 37.5 Technology for cooling comfort during the whole work day. Reflective details and brushed inside for extra comfort. Wear it as an outer layer in mild temperatures or as a warm layer under a windproof shell.
Features:
*37.5 Technology captures and releases moisture vapour for cooling comfort
*Brushed inside offering excellent warmth and comfort
*Reflective details for increased visibility
*Two front pockets and arm pocket