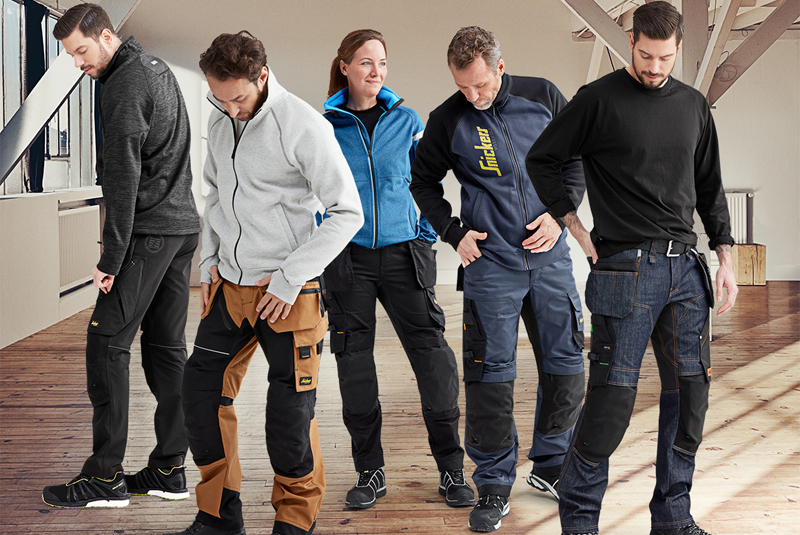 The next generation of Work Trouser choices from Snickers has arrived.
There's the Flexiwork 2.0 trousers, designed for tradespeople who want nothing but the best. These high-spec trousers are made from durable four-way stretch fabric that offers a new level of comfort and freedom of movement.
Then there's the 'loose-fit' AllroundWork stretch trousers with a classic Snickers Workwear look and feel plus the new FlexiWork Denim Work Trousers where workwear meets streetwear in slim-fitting work trousers made from washed stretch denim.
Also take a look at the new regular-fit RUFFWork Canvas+ heavy duty trousers, and the ALLroundWork women's stretch trousers, specially designed and shaped to fit the female anatomy with a narrower waist for optimal comfort and freedom of movement.
All in all, Snickers believes these are probably the best possible additions to its Work Trouser range, with something to suit everyone – whoever you are, wherever you're working and whatever you're doing on site.