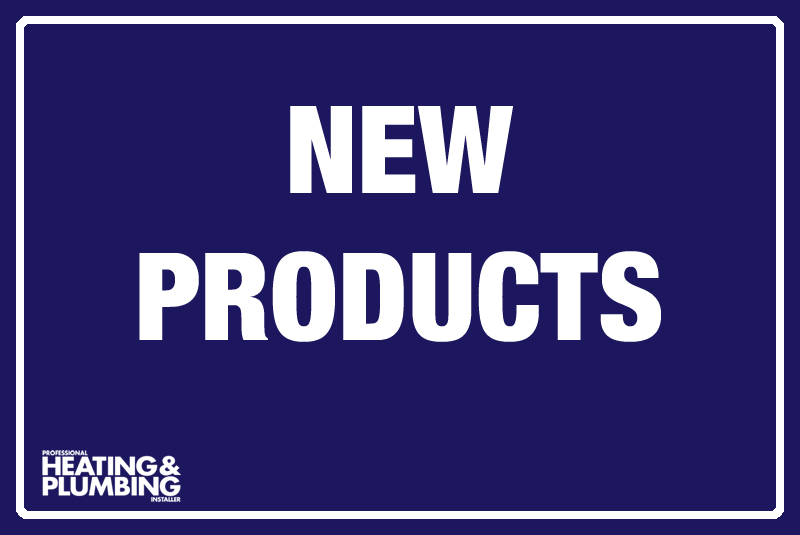 Drayton
Wiser
Designed to improve the efficiency of the heating system, Drayton has updated its Wiser OpenTherm module, including new 'Boost All' and 'Cancel All' features. The new module allows boilers to continuously adapt their system temperatures by forming a connection between the boiler and heating control, providing real time room temperature demand updates.
Once the heating control detects the room is reaching the desired set point room temperature, it will tell the linked boiler to lower the system temperature. These updates will be introduced across all existing Wiser systems, meaning customers will benefit from these new features by updating their app.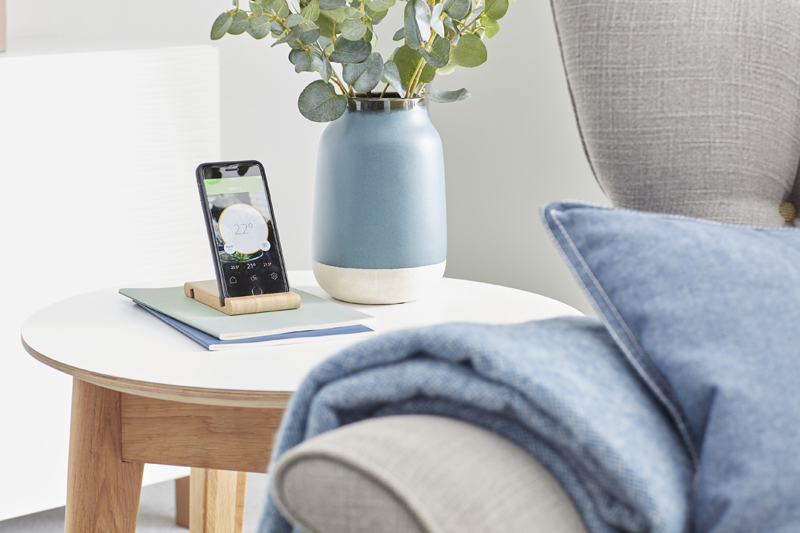 Makita
TCT Multipurpose Saw Blades
Capable of cutting aluminium, MDF, PVC and laminated chipboard, Makita has launched a new range of Tungsten Carbide Tipped (TCT) Multipurpose Saw Blades.
The TCT Multipurpose Saw Blades are available in fifteen variations, from 160mm by 60T to 355mm by 100T. The new range contains options that are suitable for both circular saws and mitre saws, with bores ranging from 20 to 30mm. Blades are available with kerfs that range from 2.2 to 3.0mm and in a variety of thicknesses from 1.4 to 2.2mm. Regardless of size, each saw blade has a rake of 5°.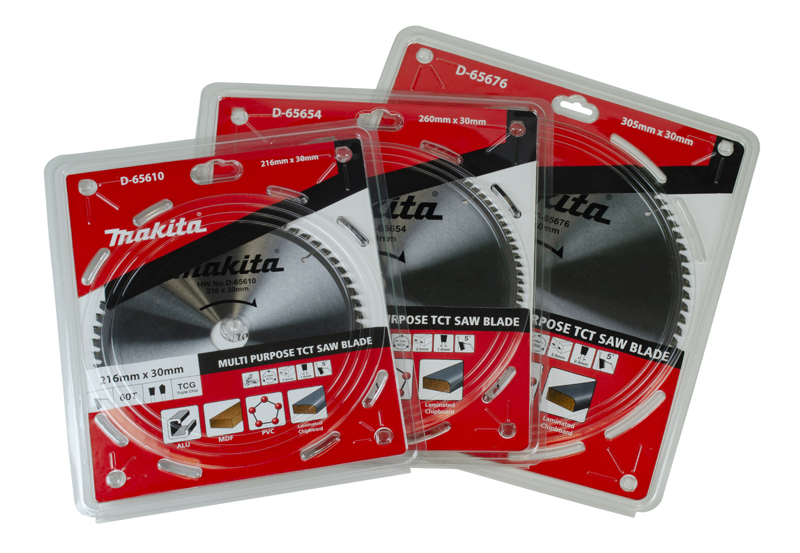 Dunderdon
Fashion Workwear
For leisure and onsite use, Dunderdon has launched a range of fashion workwear. One of the latest jackets includes the J56 Vantage Jacket made of Vantage fabric, developed for tough work in rough conditions, as well as featuring lightweight padding.
For the winter months, the company has also released the S27 Polartec Jacket. Made of Polartec Power Stretch Pro fabric, this mid-layer jacket delivers moisture management and four-way stretch. With front pockets and additional features such as the phone pouch and thumb openings at the sleeve ends, it's available in black/brown and navy/orange colour combinations. The Dunderdon brand is owned by Hultafors Group, which also owns Snickers Workwear.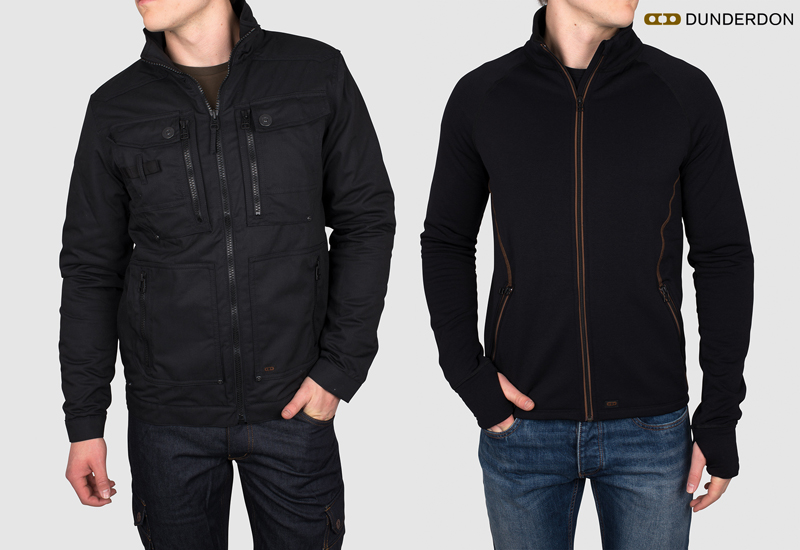 DAB Pumps
Evosta 3
Designed to replace any existing pump thanks to its interchangeable power connector, DAB Pumps has launched the Evosta 3 smart circulating pump, with a new user interface, featuring an illuminated display. The pump utilises IPX5 Water Protection – preventing any moisture from infiltrating the pump's electronic or mechanical components.
An airvent plug allows trapped air to be vented from a system, while an integrated inverter is said to absorb the exact amount of energy required. The product has an operating range of 0.4-4.2 m3/h with a maximum head of up to 8m, with a pumped liquid temperature range from -10 to +110°C. With a working pressure of 10 bar, Evosta 3 pumps are supplied with a 5-year warranty as standard.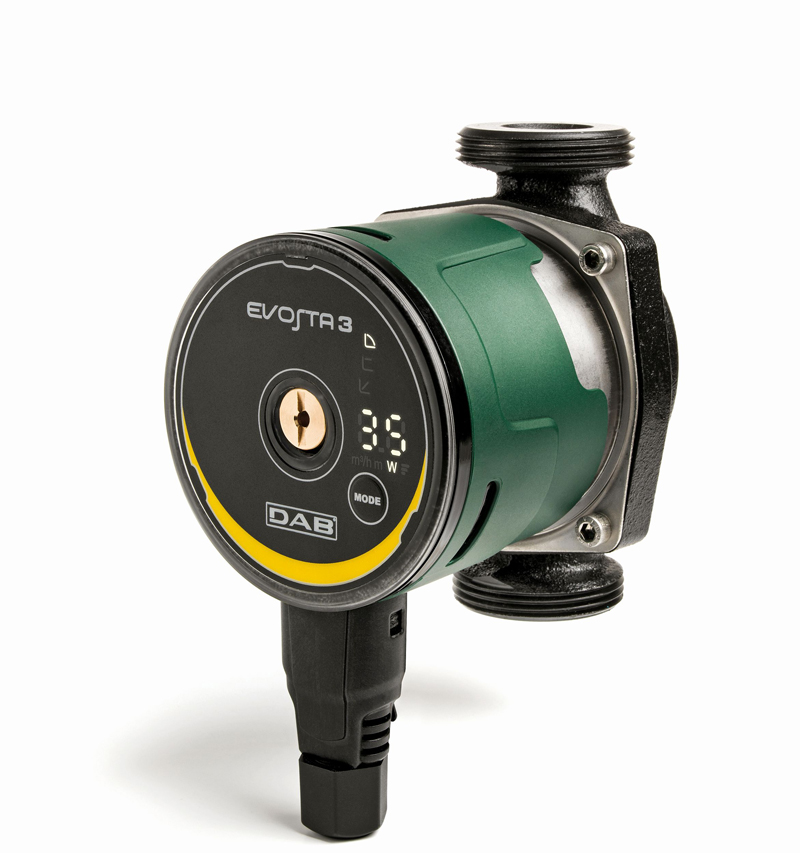 Snickers
Work Trousers
Snickers has added to its range of work trousers. The Flexiwork 2.0 trousers are made of durable 4-way stretch fabric that offers both comfort and freedom of movement. In addition, the 'loose-fit' AllroundWork stretch trousers with a classic Snickers Workwear look and feel have been introduced, alongside the new FlexiWork Denim Work Trousers.
The final addition is the ALLroundWork women's stretch trousers, designed for optimal comfort.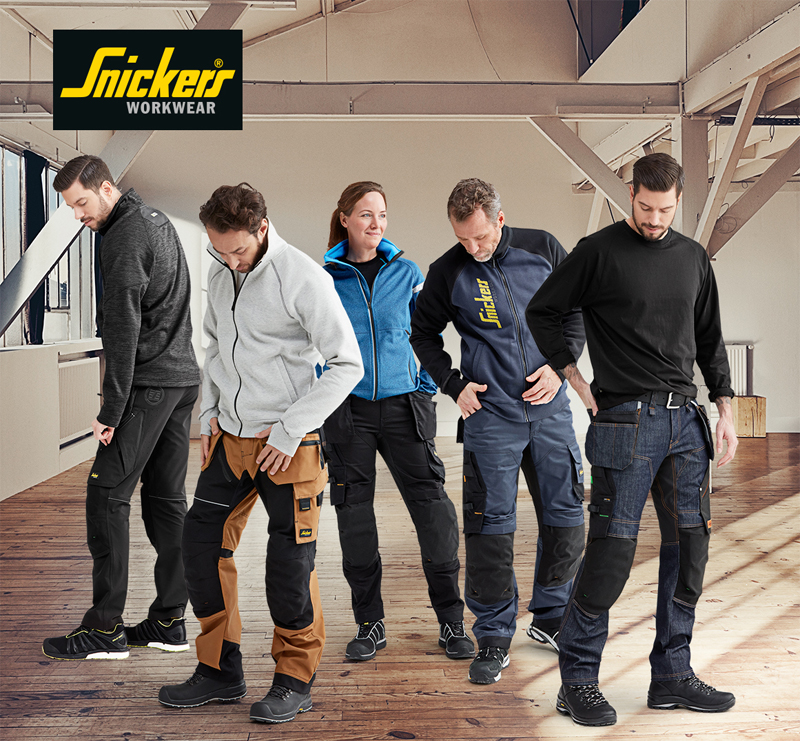 Hyde
Bora Speedhorse
Said to take just 1.6 seconds to set up, Hyde has introduced the Bora Speedhorse which has been designed to save time and provide flexibility on jobs. According to the company, Speedhorse is built to bear weight up to 680kg (1500lb). It also includes a longer beam for a wider support area and leg supports that can be flipped out to take the weight of boards, doors, plywood and other sheet material.
A pre-drilled beam enables a sacrificial surface timber to be easily secured, while the unit itself stands at 2.5ft. When the job is finished, simply pull the lever and fold the legs up.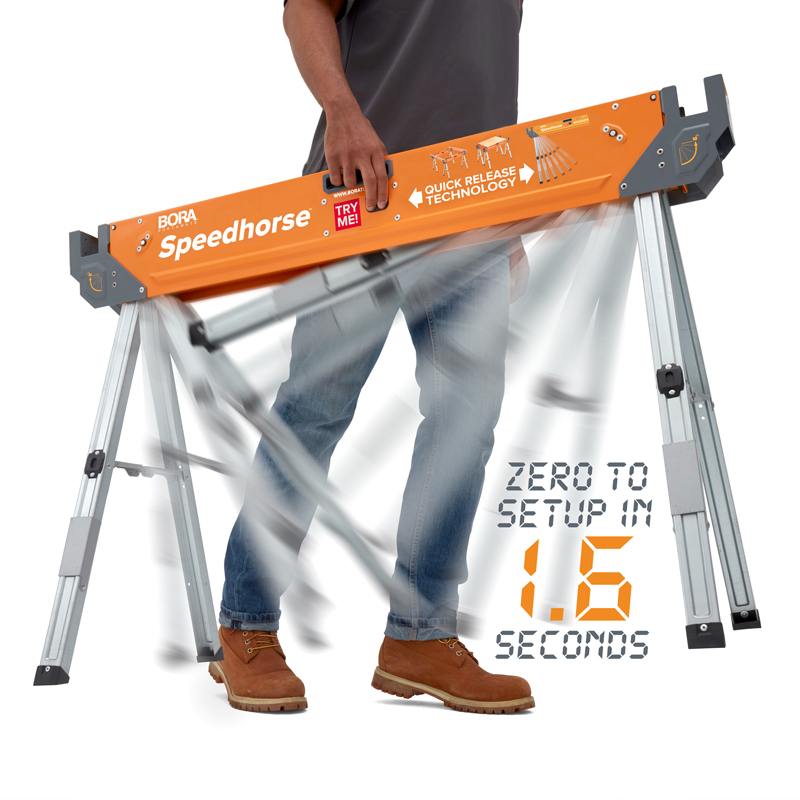 Ideal Boilers
Halo Lite
Specifically for the social housing sector, Ideal Boilers has announced the new programmable room thermostat (PRT), designed with input from tenants themselves. The Halo Lite OpenTherm Wired Combi is a wall mounted PRT that requires minimal maintenance and uses low voltage wiring, which eliminates the need for batteries.
The unit also provides landlords with greater levels of control through PIN-protected settings, such as a service timer function and upper and lower temperature control. The use of OpenTherm technology allows Halo Lite to function with Ideal Logic combi boilers and provides enhanced load compensation.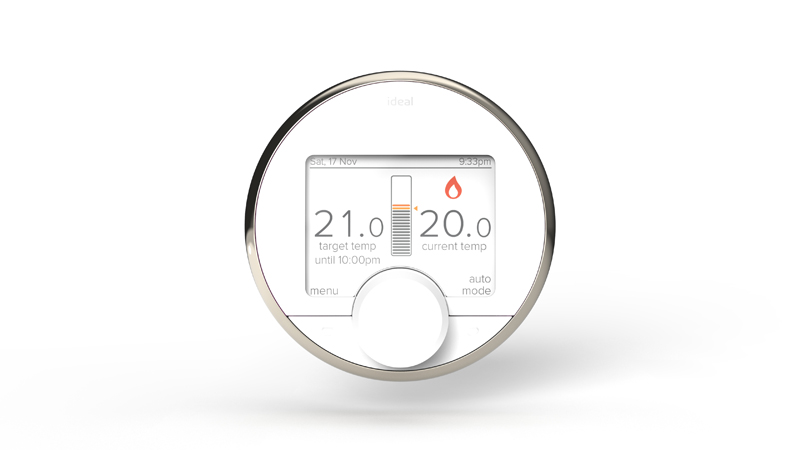 JCB Tools
Power and hand tools
JCB Tools is launching a range of tools and accessories with the cordless range including power tools featuring brushless motors. The power tools and accessory kits are available in kit bags and also in the JCB L-Boxx storage system made by Sortimo, and the Diamondtech range, including a programme of diamond-tipped hole saws used for accurately drilling delicate and costly materials.
Each product in the range comes with a three-year trade warranty, with the option to upgrade to five years.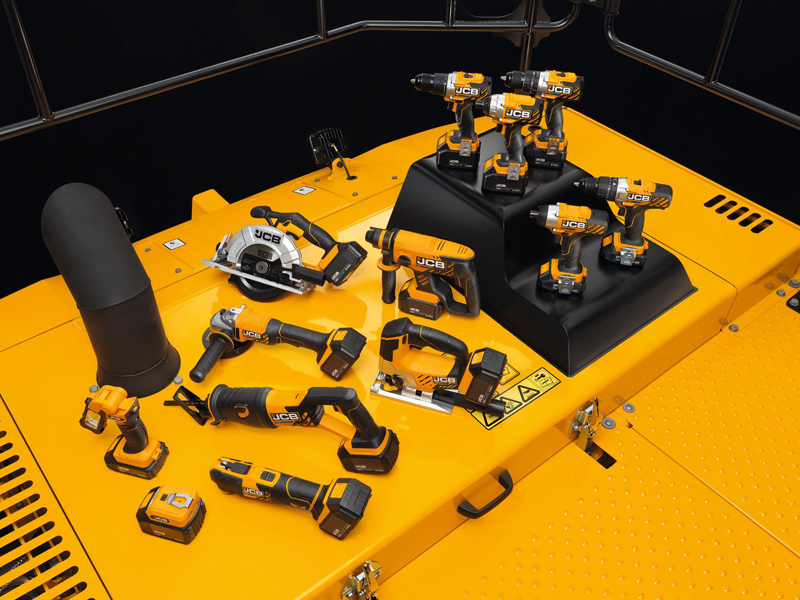 Bosch Professional
Direct Driven Random Orbit Sanders
Equipped with 550 or 750 watt motors, Bosch is expanding its rage with two new direct driven random orbit sanders – GET 55-125 Professional and GET 75-150 Professional. With one click, tradespeople can change from fine sanding to coarse sanding or polishing with the direct driven function, achieving three times faster material removal.
According to the company, both sanders are operated flexibly and comfortably in every application and position due to the ergonomically shaped palm rest with soft grip and narrow handle. The multi-hole pad and sanding net makes for virtually dust-free working for installers.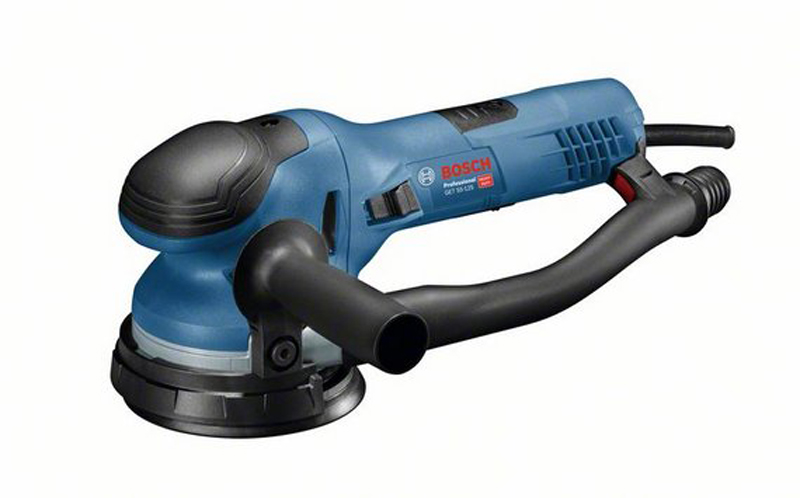 Unilite
Hexatec
The Hexatec range from Unilite consists of three industrially tough hexagon shaped work lights that are built to excel in a plumber's environment. Protection is provided by a tough aluminium and hardened rubber construction, which achieves IP65 dust & water resistance and IK07 shock resistance.
The SLR-1300 has a 1,300 Lumen output, the SLR-2500 has a 2,500 Lumen output and the largest unit, the SLR-4750, has a 4,750 Lumen output. These are all said to provide a wide spread of beam thanks to the COB LED.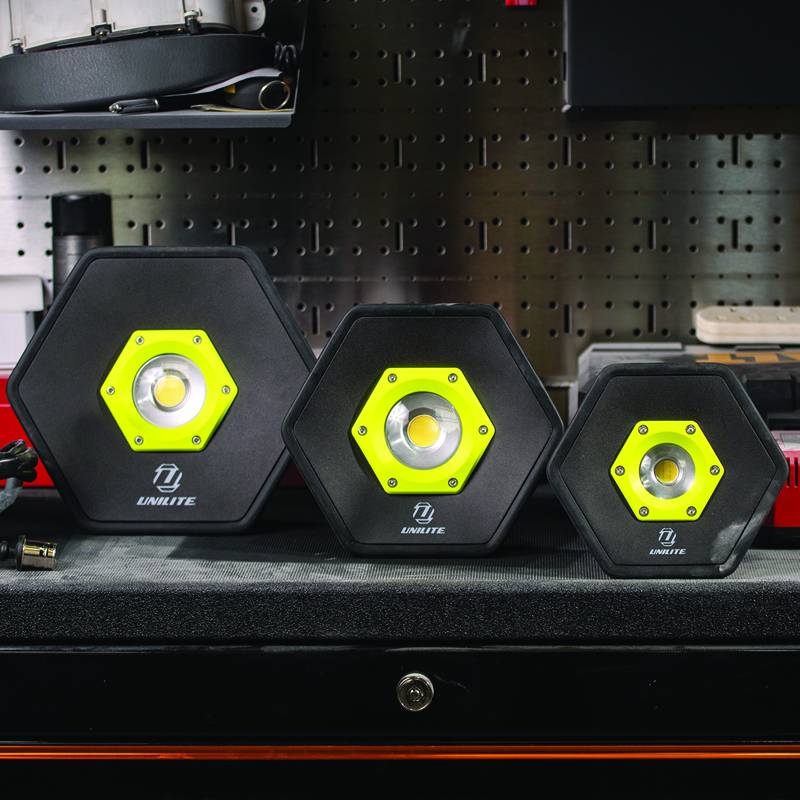 Grant UK
Afinia Aluminium Radiators
The third addition to the company's heat emitter product line, Grant UK is set to unveil its Afinia Aluminium radiators, available in horizontal and vertical options. The range has a curved, rounded surface with an off-white colour finish.
Afinia radiators are supplied in finished size combinations of between six and 15 sections. The thermal conductivity of aluminium enables the emitters to heat up and cool down very quickly, asserts the company. The range includes horizontal models which are available in three standard heights – 430, 580 and 680mm, while two vertical models are available with heights of 1,842 or 2,042mm.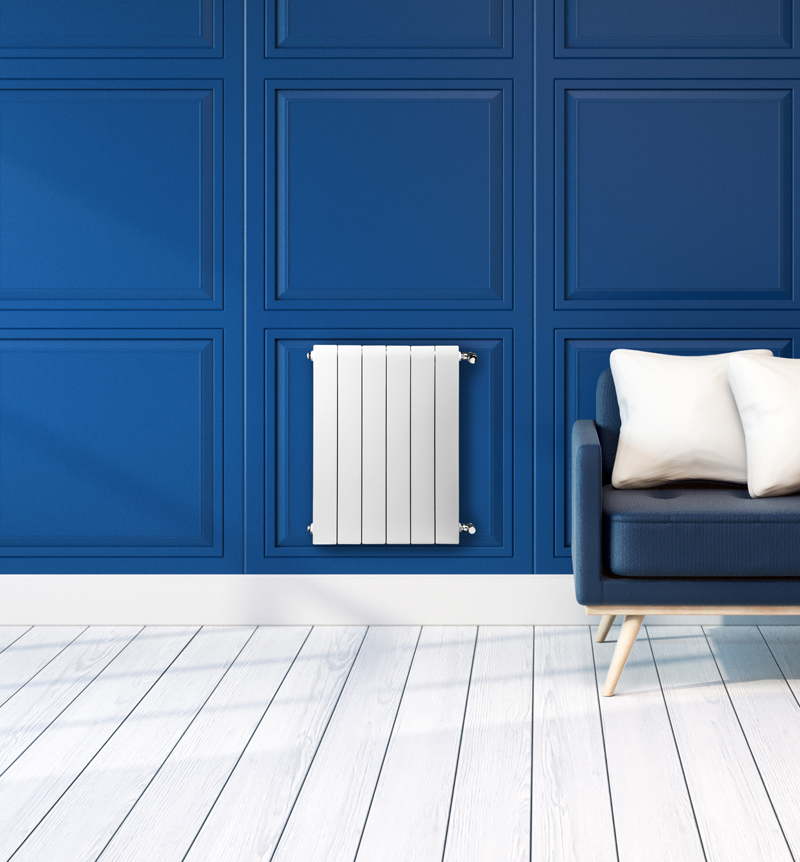 Knipex
Alligator
With nine adjusting positions, the Knipex Alligator is reported to now have 30% more grip, whilst a slimmer head shape allows access to workpieces in confined areas. The grips feature hexagon nuts and boltheads with widths of up to 46mm and expanded gripping capacity, up to 2" pipes.
The pliers are self-locking on pipes and nuts, which means there is no slipping on the workpiece and only low force is required by hand while a guard prevents installers' fingers from being pinched. With a robust construction and insensitive to dirt, the Alligator range is particularly suitable for outdoor work.