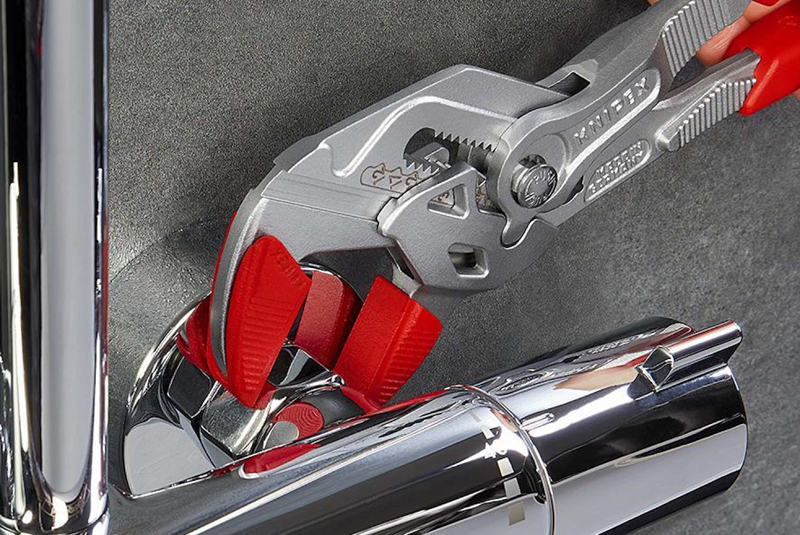 When you want maximum grip from the Knipex Pliers Wrench but need to be absolutely certain of causing no damage, just attach the Knipex 86 09 250 V01 Protective Jaw Covers.  
The covers are designed for the Knipex Pliers Wrench (2018 models onwards) in 250mm length. This is designed to be a must-have tool in your toolbox, replacing a whole set of spanners, both metric and imperial. It is lightweight and the zero backlash jaw pressure prevents damage to the edges of sensitive components. But when you want to be truly confident of damage-free gripping, holding and compressing, the Protective Jaw Covers are available.
Made from plastic and with a soft, smooth gripping surface, the covers can be used on any delicate surface. And if the jaws of your pliers have been damaged, simply attach the jaw covers and get gripping – you can continue to feel confident they won't damage any surface. The covers are easy to attach and remove by hand and will stay firmly fixed to the jaws with an internal latching hook.
Coming in a pack of three sets of covers, these protective jaws will allow you to work without damaging surfaces prone to scratching.