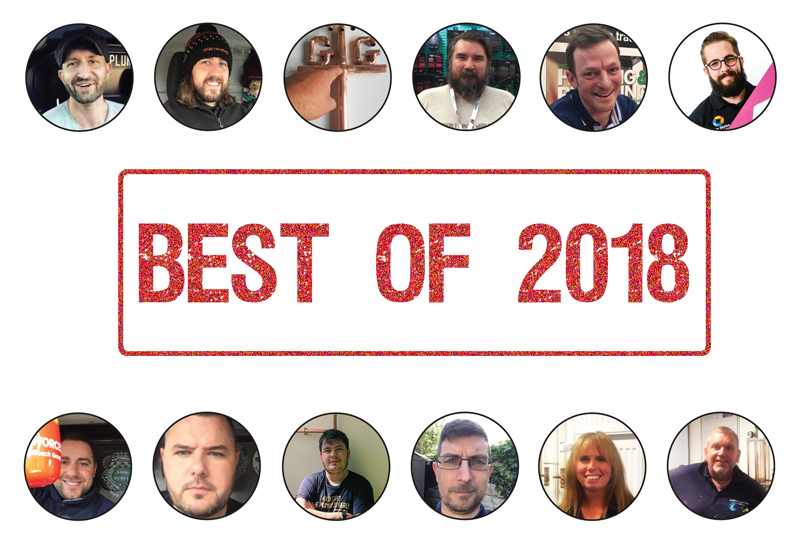 This year, we've interviewed 12 installers in PHPI about their likes and dislikes. To see out 2018, we've used all of them as (not exactly) definitive research on what the industry thinks!
Who are you?
Peter Booth, Ian Briggs, GasManGod, Ian Forbes, Clive O'Malley, Drew Styles, Matt Huddlestone, Darren Morris, Jim Elmy, Ben Smailes, Marie Barrett, Shaun Barrett
Quickfire
Tea or coffee?
Tea
Winter or summer?
Winter
Twitter or Facebook?
Twitter
Chips or hash browns?
Chips
Cats or dogs?
Dogs
Tattoos or piercings?
Tattoos
Night owl or early bird?
Night owl
Gym or sofa?
Sofa
Copper or plastic?
Copper
Two Minutes With… will be back in 2019 with a new crop of installers and some brand new questions!