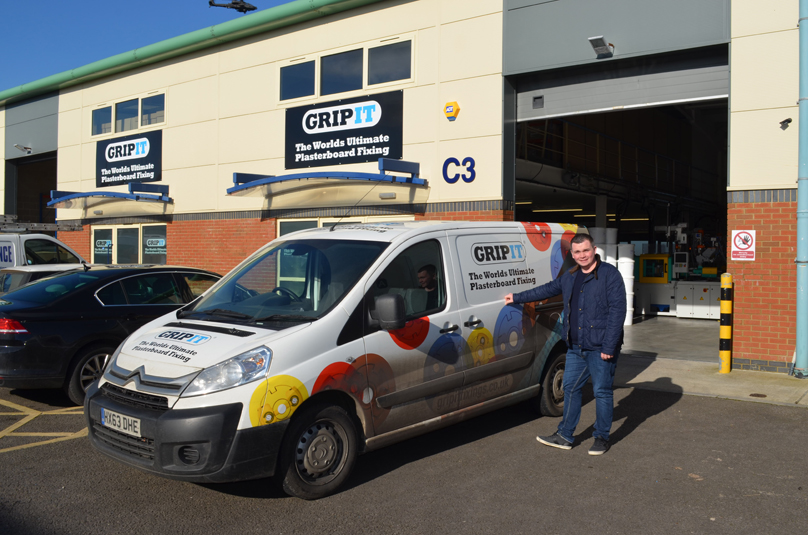 He was the boy who slayed the dragons but his 'fix' for adventure is only just beginning.
His story gripped the nation. At just 18, the baby-faced entrepreneur was giving as good as he got in one of the most intimidating arenas of them all, the Dragons' Den. So assured was his presentation that he successfully negotiated the services of Deborah Meaden and the not insignificant matter of an £80,000 investment in his fledgling fixing business. That was back in 2013 and we recently caught up with 20-year old Jordan Daykin to see where the next instalment of his already remarkable journey is taking him.
The fact that Jordan isn't at university, following an apprenticeship, backpacking across the globe or seeking full time employment marks him out in the nicest possible way as something of an oddity in this day and age. But as we quickly discovered, he has never been one to conform to convention.
Jordan recalls: "At 12, I was obsessed with playing online games and one in particular called Roofcraft which, for those in the know, is similar to Minecraft. The object is to accrue as much virtual money as possible. I soon discovered a way of bending the rules by purchasing extra cash from a source in China and decided to set up a website to offer the same possibilities to other players. It proved so successful that the Chinese brought the site for £10,000 – which was obviously a lot of money for someone not yet in their teens." The seed had clearly been sown.
He continues: "Sadly, life at both home and school was not running so smoothly and at 13 I moved in with my grandparents and decided on the home tutoring route. We soon found that this was easier said than done and finding suitable tutors was problematic. Again I decided to take matters into my own hands and set up a website to put potential candidates in touch with each other. It quickly took off and in fact is still going strong today and part of the current business portfolio."
It was around this time that fate again showed its hand: "Living at my grandparents, we decided to convert the garage into my own independent living space and finally reached the stage of putting up some curtains. Unfortunately, the fixings we had were totally unsuitable for use in the plasterboard and fell out at the first hint of any sort of loading. As a retired engineer, my grandad loved a challenge and we retired to his shed with various bits of plastic and metal to find our own solution. After lots of trial and error we came up with a prototype and it did the job perfectly. A similar problem in mounting a TV to the wall was tackled in the same way and it suddenly began to dawn on us that there must be millions of other homeowners out there experiencing problems in achieving a safe and secure fixing into plasterboard.
"I had my own money from the sale of the website and, with great support from my grandparents, decided to patent our design. Of course, we had little concept of what we were getting into at that stage and it eventually took the best part of four years to secure. But in the meantime we started having the fixings made and developing the brand under the Gripit Fixings banner. In those days we would sit around the kitchen table long into the night bagging up samples to send out to potential customers. It's the sort of thing you have to be prepared to do to get any fledgling business up and running but despite the long hours and setbacks, our belief in the product never wavered."
That confidence was well placed when a meeting in Plymouth secured a deal with a plumbing merchant for 500 branches.
Jordan continues: "I took my dad along for moral support to that meeting and, looking back, the experienced buyer in front of me must have been shocked by this kid coming into to pitch a product with no real history of any significant sales. However, he must have liked what he saw and it was quickly rolled out.
"The pressure to deliver was well and truly on and we managed to secure an industrial unit in Melksham together with some new tooling to make the fixings on site. From the outset it was always very important to my granddad that the products were made in Britain, despite the initial advice to look to the Far East. That will never change.
"As 2013 drew to a close, we had come up with a range of four colour coded fixings to reflect their different load capabilities. With more stockists coming on board, I was sufficiently confident in what we were doing to apply to go on to Dragons' Dens to take the business to the next step. There were a lot of hoops to jump through even before being chosen to go into the Den but, as I recall, when it came to the big day I was pretty calm about things. The innocence of youth, I suspect. I had no preconceived ideas about which Dragon I would like but Deborah was clearly the most enthusiastic from the start and after a little bit of negotiation over equity, we settled on a deal.
"It makes good TV but there is so much which goes on behind the scenes which the viewers don't see, both on the day and of course the due diligence procedures which follow. Happily, it all went through smoothly and Deborah was hands-on within days. Her investment gave us exactly the boost we needed but equally important was her team's business acumen and contacts. Today the site occupies three units and further significant investment is in the pipeline whilst exclusive distribution deals have recently been obtained to supply three thousands stores across the USA – with Australia next on the hit list."
So what does the future hold? "Of course the success of Gripit has obviously already exceeded my wildest ambitions and having Deborah on board has been a fantastic boost. There will be another sizeable investment in the company during 2016 to secure more extrusion machines to meet the burgeoning demand across the globe and more marketing to spread the message to end users. More immediately, there is a follow-up programme to film for a "where are there now?" Dragons' Den special this Spring which should be good fun, especially for those other Dragons who had the opportunity to invest in the product. Who knows, one day they might even ask me back as an actual dragon.
"At the same time the subtle change of name to just Gripit last year also gives us the opportunity to diversify into other product areas and we have our R&D people looking into possibilities. That's not to say, of course, that my grandad and I are not above getting down to his shed and burning the midnight oil to come up with something exciting ourselves."