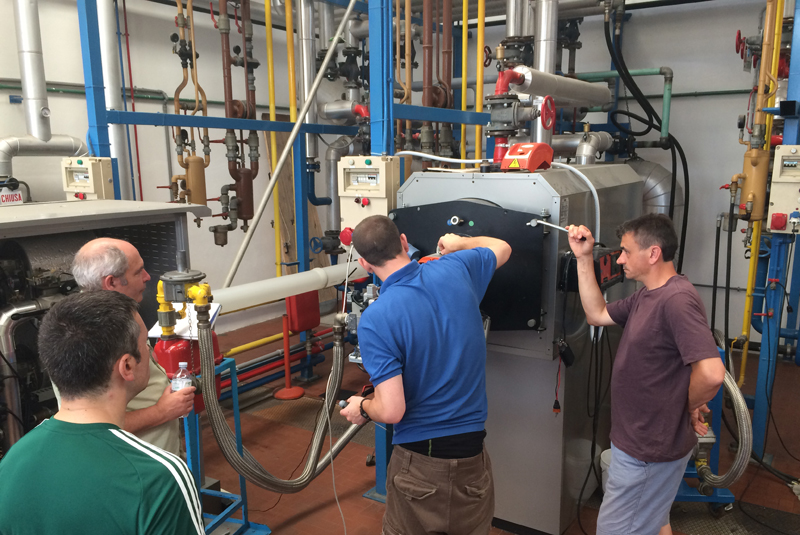 Burner manufacturer and distributor, EOGB Energy Products, has announced a new series of commercial burner training courses to be held in Italy this summer.
The week-long courses, which are run from the world-renowned Baltur research and development facility in Bologna, cover single stage, two stage and fully modulating burners, oil, gas and dual-fuel and electronic and mechanical operations.
Each course is open to a maximum of 10 candidates and for the first time will run in both July and September to provide more opportunities for engineers to attend. The first course will run from the 11th – 15th July and the second course from the 19th – 23rd September.
Martin Cooke, Technical & Training Manager at EOGB, said: "This is the eighth year that we have provided commercial burner training, which is essential for engineers in order to learn about the reality of working on commercial plants. The Baltur facility in Italy provides an excellent environment for engineers to improve their knowledge and gain skills through practical activity instead of just classroom-based learning."
Due to high demand, the July course is now fully booked. However, places are still available for the September intake. Email [email protected] for more information.
EOGB also runs a number of other courses at its purpose-built facility in St Neots in Cambridgeshire, including OFTEC Oil Training, Domestic ACS Gas and Hot Water Safety Systems (unvented).