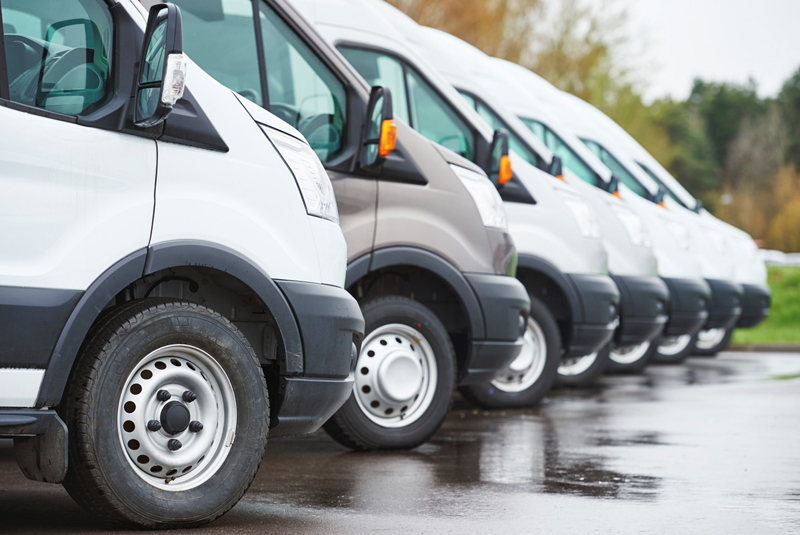 Making the transition from car to van driver can be difficult but now motoring experts have compiled 10 top tips for new van drivers. LeaseVan.co.uk is aware that first time van drivers could do with helpful advice and have come up with some handy pointers for successfully manoeuvring the larger vehicles.
Not only do van drivers have a lack of rear visibility to contend with, but the vehicle is larger and bulkier making simple parking and turns more difficult than in a car. The helpful list covers safety checks, adjustments, speeds and parking tips for safe and secure driving.
A spokesperson from LeaseVan.co.uk said: "People often think because they've had years behind the wheel of a car that they will get to grips with van driving straight away, but they have come to rely on having the rear-view window and good visibility, and without it, it's a whole different deal.
"We've come up with simple advice to get first time van drivers off to a safe start which will hopefully make for a better experience."
Check tyre pressure
Checking the pressure of tyres is important, especially with a heavy, large load to carry. Before heading off, ensure that tyres are filled up to the correct pressure. If the journey is long, regularly check tyres during breaks to ensure that they remain adequate for the duration of the journey.
Adjust
Once behind the wheel take a minute to take in surroundings and adjust the seat to ensure that the steering wheel, gear stick, clutch, brake and accelerator is ideally positioned. With no rear-view window, it's important to ensure that the large wing mirrors are adjusted so that the road behind can be seen as much as possible.
Familiarise
Familiarise yourself with all the functions in the car – remember to locate the indicators, headlights, hazards, wipers, fuel cap and bonnet so when needed there will be no confusion.
Know the dimensions
Knowing the dimensions of the vehicle is very important and will help when it comes to scoping out parking spaces. Many multi-storey car parks have height restrictions, and normal car parking spaces may not fit larger vans. Be sure to leave a wide berth between the van and other vehicles to ensure that doors can be opened without damaging surrounding vehicles.
Know the route
Study the route before leaving and stay away from treacherous paths and low bridges. Depending on the size of the vehicle, they will be difficult or near impossible to get through. Get the satnav ready, research well and leave in plenty of time.
Speed
To avoid a speeding ticket, it's important to be aware of the speed limits for vans and stick to them.
For built-up areas – 30mph
Single carriageways – 50mph
Dual carriageways – 60mph
Motorways – 70mph
Parking 
It really depends on the size, weight and visibility when it comes to parking a van. It would be best to pick a large space away from other vehicles or at the end of a line for ease, however, the ideal situation isn't always possible. Once a space is chosen, make sure the area the van is reversing into is clear, if there is a passenger to help guide the driver use them, failing that a friendly passer-by would do. If alone, take it slow and steady checking mirrors regularly. That way if the van does end up coming into contact with a bollard or another vehicle there will be minimum damage.
Take care whilst overtaking
It's important to remember than vans have less visibility and are bigger and slower. With this in mind, overtaking is more dangerous and should be done with caution. Always ensure that manoeuvres are made with complete confidence, and that there is good visibility in the large side mirrors before going ahead. Remember go slowly and don't make any rash moves.
Tie heavy loads down
Chances are if a van is being used it will have a heavy or large load. Ensure that all valuables are tied down to avoid damage and to ensure no danger to passengers if there is a sudden stop or a collision.
Be nice
Be courteous, let people join the motorway and don't pull out on others, friendly driving promotes better relationships with other road users and encourages safety.