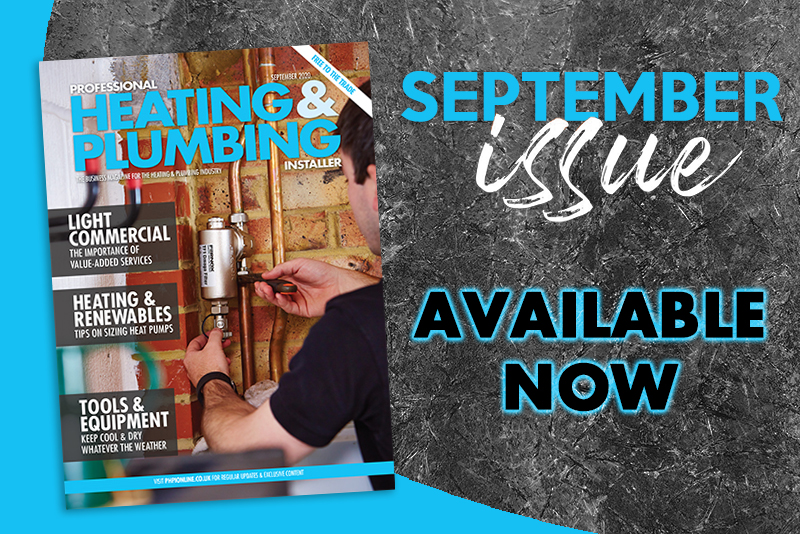 The digital edition of the September issue of PHPI is available now.
In this issue, we spoke with Daikin to discover more about its new installer scheme, plus there are some handy tips on how to size and specify a heat pump system.
We also have details of a new smartphone app that promises faster results when testing water, and we hear about the benefits of using a wall-mounting frame when installing a boiler.
There is a review of the new XGT 40V Max platform of power tools from Makita and also a step-by-step on installing Methven's Aio shower kit. Plus you'll find all the usual giveaways, product round-ups and latest news.
To read the September issue, and to access our back issue archive, click here
If you'd like issues of PHPI delivered straight to your inbox, sign up here