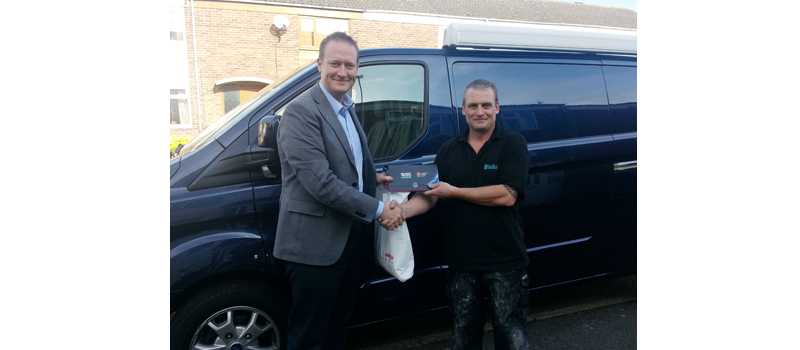 A lucky installer in Daventry has won a Rugby World Cup Final Game VIP package worth £2,700.
He simply inputted the unique code found in promotional boxes of Macdee Wirquin products and was
randomly selected to win two final match tickets, overnight accommodation, travel, merchandise
vouchers and a Canterbury England World Cup 2015 jersey.
Nick Richards, Wirquin Commercial Director, awarded Andrew Davis with the VIP package which he
couldn't believe he had won. He will take his father, who cried when his son told him they were
attending this monumental match courtesy of Macdee Wirquin. The two Welsh men were excited
about going to the match even though they had hoped to be watching their national team win.
Andrew regularly buys Macdee Wirquin products for their reliability and good quality. Over the last ten
months he has bought a number of Macdee Slim shower wastes to increase his chances of winning
the VIP prize. Hundreds of other entrants have also won Rugby World Cup spot prizes.
Says Nick Richards: "It was fantastic to have the opportunity to meet and award a loyal Macdee
Wirquin customer with such a fabulous prize. Andrew couldn't believe he had won and will enjoy
taking his father to the final game. We received a lot of entries from people purchasing one or more
Macdee Motion universal dual flush siphon or a Slim shower waste which are two of our bestsellers."