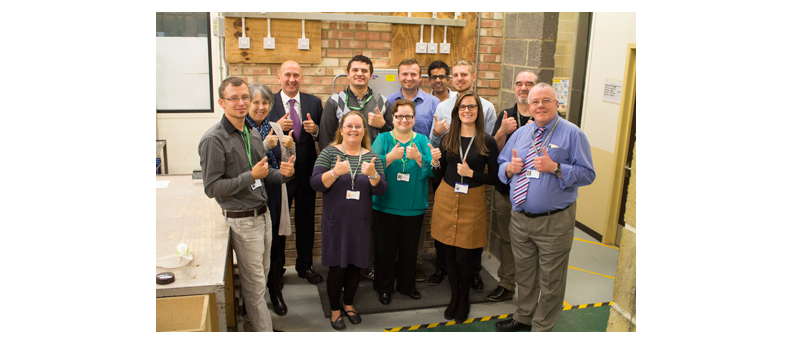 Like many domestic construction companies, Ankura provides a variety of typical building, renovation, and plumbing services. However, it has a unique ethos to strive to provide deaf people in London an avenue into employment, as many skilled deaf people in London are needlessly unemployed.
This company's MD, 40 year old Bianca Koslowski from North London, is deaf and decided to set up Ankura in June this year. Since setting up her business, Bianca has recruited seven people who are deaf, five of whom are studying on evening courses at Barking & Dagenham College.
Bianca, who is also studying at the College, explains: "Originally, I chose to attend Barking & Dagenham College because of the location – it was easy for me to get to. On visiting the College, I realised the fantastic support that they offer for deaf students and that became another reason that I chose for my employees to come here."
"We are unique in the construction sector – we have a workforce that is made up of, and led by, deaf people! In a society and economy where deaf people are often put at a disadvantage in gaining and keeping employment, we take pride in providing an environment free from many of those common barriers otherwise present in the workplace.
"We are also very proud to be a Two Ticks Employer, as well as a Living Wage employer."
Three of the company's employees are studying for a City & Guilds in Electrical Installation, and Bianca plus two others are studying for the Chartered Institute of Building (CIOB) Certificate in Site Supervisory Studies. The College's support for its deaf students includes providing a British sign language (BSL) interpreter, with lecturers using technology such as iPads to teach. Bianca's employees are actually the first deaf students to study the CIOB qualification at the College and they would like to encourage others to do so. Those interested in the course can contact the college initially by email on [email protected]. The College's Course Advisers are trained in basic sign language.