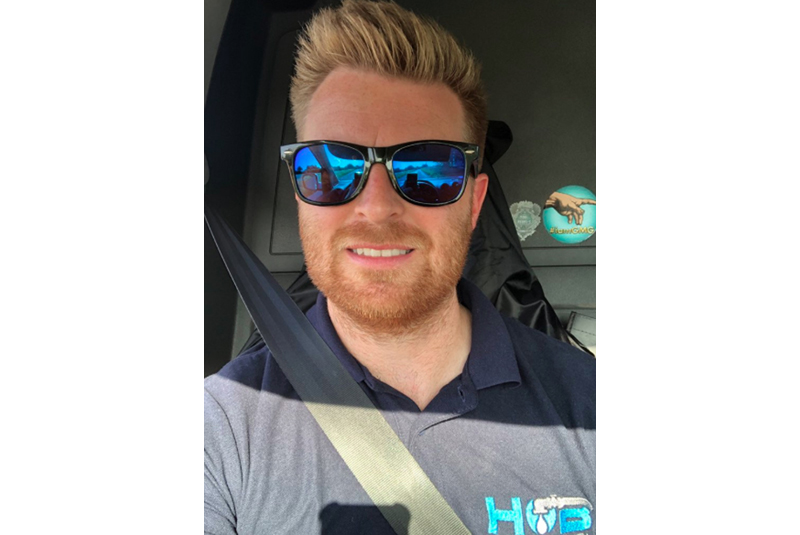 Who are you?
Name: Keith Harrison
Age (you don't have to tell us): 33 (not 31 as I may have claimed in the print version of the mag!)
Company name: Harrisons of Burwell ltd.
How long have you been involved in heating and plumbing? I've been in the plumbing and heating industry for the last 17 years.
Is there one invention you believe could change the industry forever?
Now this may sound a bit far-fetched, but imagine if there was a giant ball of free energy – let's say for argument's sake 'that sits in the sky' – and it became law that every building being built had to incorporate a way of harnessing that energy… now wouldn't that be something special!
Quickfire
Tea or coffee? Coffee
Winter or summer? Winter
Twitter or Facebook? Twitter
Sweet or savoury? Savoury
Ketchup or mayo? Ketchup
Bath or shower? Shower
City break or beach holiday? City break
Night owl or early bird? Early bird
Organised van or messy van? Organised van
Solder, press-fit or push-fit? Solder
Pick one…
Holiday destination: Amalfi Coast
Meal: Bangers and mash
Movie: Goodfellas
Special talent: I can do a mean Herbert from Family Guy impression – having witnessed it first hand, PHPI can confirm it's spot on! [NOTE: This is true!]
Car: Aston Martin DB5
Dinner guest: Kate Beckinsale
Accent: Irish