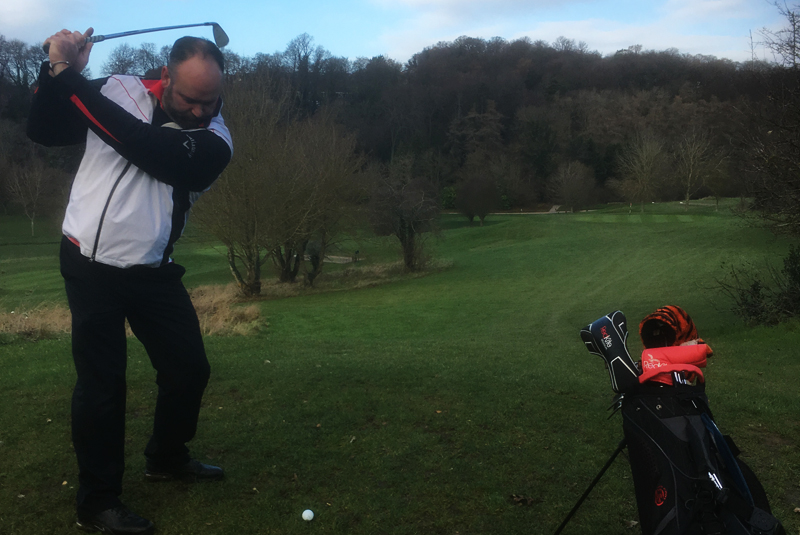 Having previously worked as a PGA professional golfer, Ross Hickson recently made the decision to swap his clubs for the toolbox and start a career in the trade. PHPI finds out why.
Q: Tell us a little about yourself and your background. What made you want to become a plumber and what was your route into the industry?
I previously worked as a PGA Professional golfer, owning my own golf store in Buckinghamshire, but three years ago I began to see a sharp downturn in the industry. Interestingly, while I was still getting clients, most appeared to be plumbers, builders and electricians. After many discussions with them I decided to go to night school, and volunteered to work alongside many of my installer clients, throwing myself into the many different aspects and challenges of the world of plumbing.
At night school I also met an electrician – Mark Booth from MB electricals and plumbing services. Following conversations with him and seeing a gap in the market for gas engineers, I decided to further my education and approached Logic4training in order to complete my gas safe qualification, which I have now finished. I am now self-employed, but subcontract with Mark and his business.
Q: How has working alongside an electrician helped you build your skills?
I still work alongside Mark, as well as many other plumbers, in order to further my knowledge of the various trade sectors. You need a diverse range of skills, and a vast amount of knowledge to be a successful plumber. In particular, working with an electrician has helped me with smart home products, such as Hive installations.
Q: How important do you feel it is it to have a basic understanding of electrics to work as an installer and plumber?
I think it's very important. I have been working on boilers, doing servicing and installations, but do feel my training at college and on the gas course was limited on electrical skills. I have therefore decided to go back to Logic4training to complete my Part P course in the near future, so I can feel more competent on the electrical side of the job.
Q: What's your marketing strategy? Is social media used and how useful do you find it?
I am new in the field of plumbing and will look into marketing my business in due course, but as the weather has begun to change I have already been busy from word of mouth. Social media (Facebook) seems to have many people looking for plumbers/gas engineers. I do feel they are often just looking for advice, however, and not always wanting to pay for your knowledge.
To promote my business in the future, I will be listing myself on Checkatrade.
Q: Do you have any advice for fellow installers looking to be successful in the industry?
Simple things like turning up when you say you will, and leaving enough time to fix problems is very important. More often than not, it is just about communicating properly and being professional with your clients.
If you are a plumber looking to qualify as a gas engineer, then I'd certainly recommend training providers, such as Logic4training. They're a great starting point and were really helpful and knowledgeable.
Q: How different have you found the industry to your previous life of owning a golf shop?
The trade industry is extremely buoyant and friendly. It's been great to come into, as everyone is willing to help and give fellow plumbers advice or point you in the right direction.
Q: Most importantly, are you still playing golf in your spare time? And what would be your number one tip for beginners?!
Over the last eight years of running the golf shop, I have been working harder and harder to keep it going – often working a six day week, and leaving very little time for my own golf. The future now looks positive and I feel I will have a lot more afternoons and weekends to get back to swinging my clubs.
My number one golf tip for a beginner is that golf involves many different skills and is not the easiest of sports to play, so find a good local professional and learn some strong fundamentals before venturing on the course. This will really help you enjoy the wonderful game in the long term.