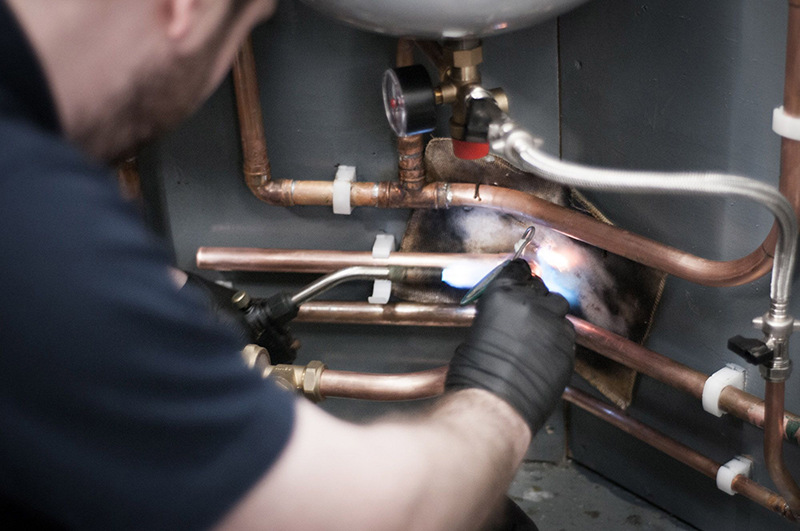 2020 has been an extremely tough time for businesses across the board. Mark McShane, MD for Skills Training Group, looks at what has changed since lockdown and how plumbing and heating businesses can adapt to the 'new normal'.
When we look back at 2020, there is no doubt as to what will dominate the history books. The unprecedented health crisis and subsequent lockdown has had an unthinkable economic impact, effecting economies worldwide. Many businesses have ceased trading under the pressure of the pandemic, causing large scale unemployment.
However, for plumbing and heating businesses that have re-surfaced on the other side of lockdown, it's a good time to review business strategy, not only to implement the more stringent health and safety practices that have become synonymous with post-lockdown life – such as social distancing and PPE – but also to ensure your business is flexible enough to take on the challenges of the future.
Access financial support
According to the 'Road to Recovery' report by Eureka! Research, as of July 2020, a quarter of plumbing and heating installers had not accessed any financial support from the government. With SMEs and sole traders hit particularly hard, it is vital that tradespeople get the right funding.
Whether you have received a grant under the Self-employed Income Support Scheme (SEISS) or not, there are opportunities to apply for low-cost loans such as the Bounce Back Loan Scheme (BBLS) and the Coronavirus Business Interruption Loan Scheme (CBILS).
Invest in the future
Now actually could be a good time to think about future-proofing or expanding your company. Many businesses will have had a period of little or no work. Sometimes a forced pause offers a great time to reflect and plan your next move. As a sector, building services is in demand and constantly moving, so there are plenty of opportunities.
One area that is of increasing importance is renewables. The government has recently announced the Green Homes Grant which could allow you to access new business streams in your local area. Plug skills gaps in your workforce with practical training and ensure you are accredited under all the relevant schemes, for example Trustmark and the Microgeneration Certification Scheme (MCS).
Perhaps a move into the commercial sector could open doors for your business, or training in complimentary technologies such as heat pumps.
Digital connection
If the lockdown has taught us anything, its that being online is more important than ever before.  Business owners may think now is the time to cut costs and reduce marketing spend, when in fact, quite the opposite is true.
A review of your digital marketing – your website, social media, e-marketing, paid ads, blog/vlog content – will set you apart from your competitors. With so many people hit financially by coronavirus and as we head into heating season, cost-cutting tips and advice for consumers should be well received on these platforms.
With many companies scaling back, businesses willing to invest in their future – through digital marketing, training and/or diversification into related sectors – have an opportunity to stand out from the crowd.
Skills Training Group has launched a new business guide, Lockdown Lessons for Tradespeople. To download your free copy, visit www.skillstg.co.uk