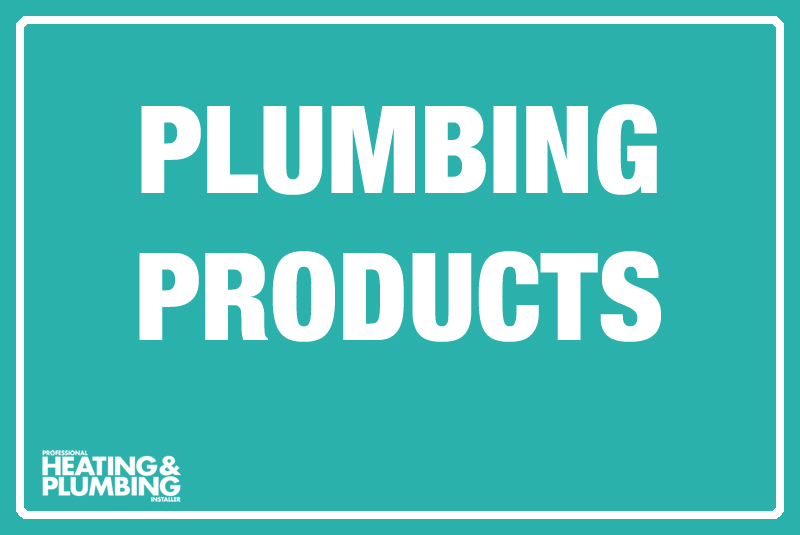 AQATA
Matte Black
AQATA has announced that its Design Solutions walk-in screens will be available as part of the Matte Black Collection. The three glass patterns available – grid, horizontal and border – are applied to the glass before the toughening process, resulting in a smooth finish which is easy to clean.
All the screens in the new Matte Black Collection are suitable for power showers and can be used in conjunction with shower trays or wetrooms.
www.aqata.co.uk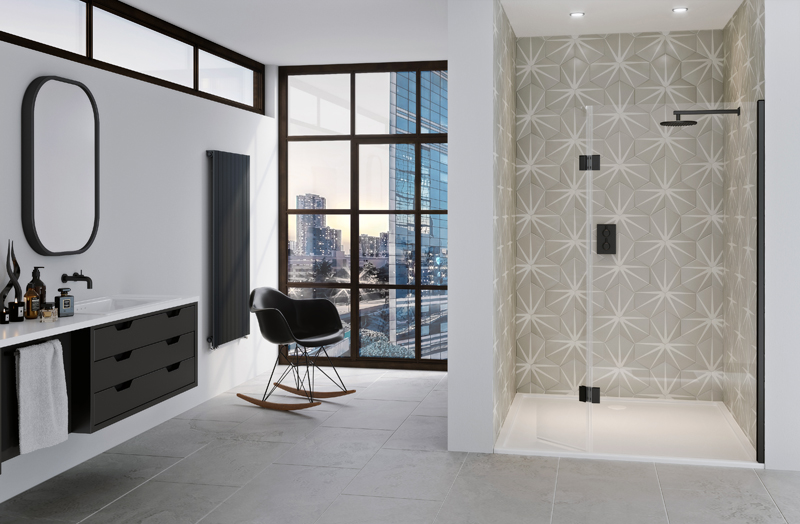 Wilo
Stratos MAXO pump
Designed for use in large residential and light commercial projects, the Stratos MAXO pump from Wilo is being described as "the world's first true smart-pump". The pump has an intuitive user interface and claims to redefine system efficiency. By featuring energy-saving functions and new control modes, it attains maximum system efficiency and the highest level of compatibility with existing systems.
It features the latest sensor technology and control functions, such as Dynamic Adapt Plus and Multi-Flow Adaptation, as well as bi-directional connectivity using Bluetooth, integrated analogue inputs, binary inputs and outputs, and the Wilo Net interface.
www.wilo.co.uk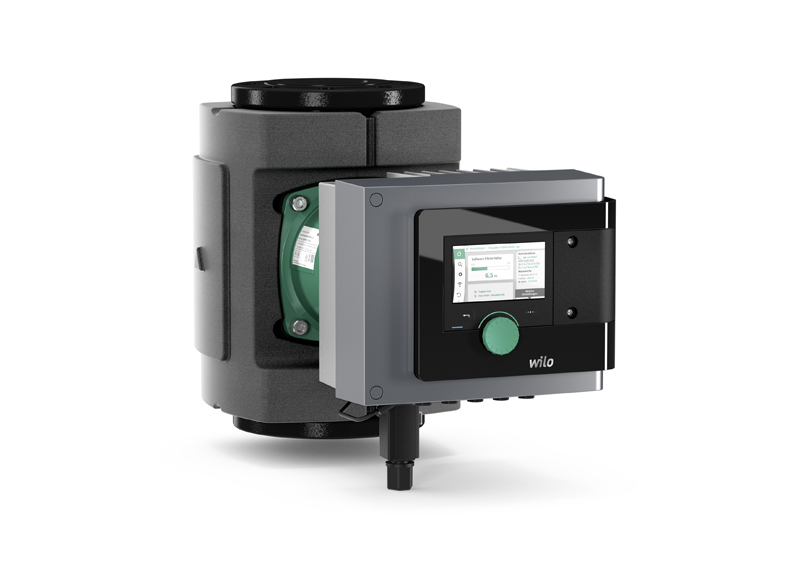 Sensio
Mirror range
Expanding its collection of circular mirrors, Sensio has added three new designs. COMO, ARIA and LUNA are 240V mirrors sitting 30mm in depth and come complete with demister pad and an IP44 rating for safety.
COMO measures 600mm across and has a diffused ring of LEDs around its edge which are activated by a touch sensor and features correlated colour temperature technology, enabling a choice of warm or cool white illumination. ARIA is 500mm in diameter and is activated by an infrared sensor. It features diffused LED lighting creating a halo effect around it. Backlit, LUNA has an Infrared control sensor too and is 600mm in diameter.
www.sensio.co.uk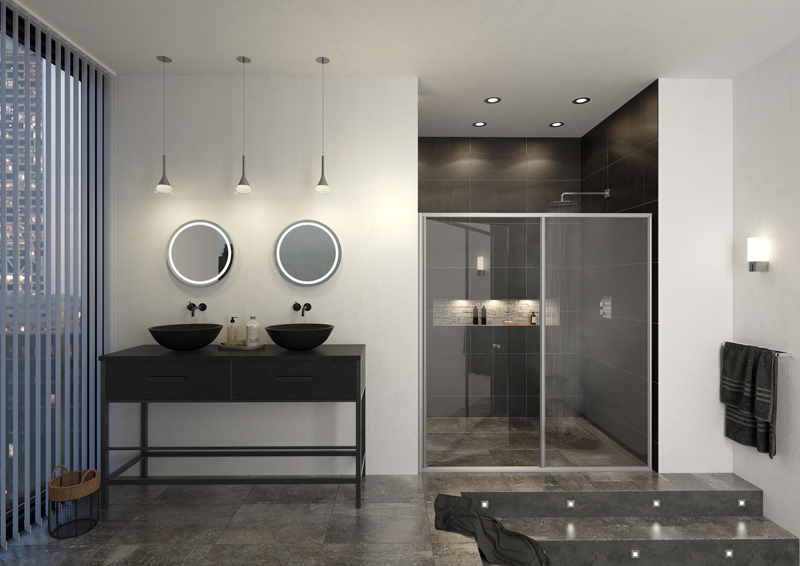 Proplas Tile by IDS
Stone Graphite and Stone Grey Large Tile
Reflecting the popularity of large format tiles and rich grey tones in the bathroom, Proplas Tile by IDS has introduced two wall panel decors to its range. The Stone Graphite Large Tile and Stone Grey Large Tile offer a tile design in 400 by 250mm format and provide a realistic tile and grout effect, which are said to be easier and faster to install.
The tongue and groove 2,800 by 250 by 8mm versions are non-porous and mould resistant, with insulation and sound-proofing benefits. The Large Tile decors join Proplas' existing smaller tile designs in Stone Beige, Stone Grey and Stone Graphite, all in matt finishes.
www.panelstyle.co.uk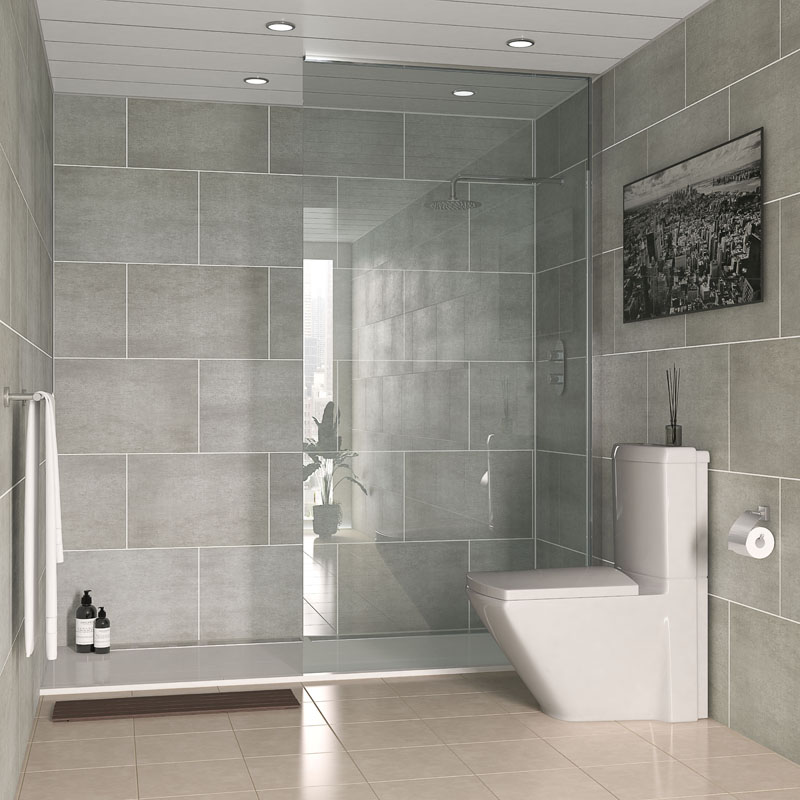 Fibo UK
Accessories
To ensure trouble-free installation of its wall panels, Fibo UK has launched a range of branded accessories. The products include adhesive, sealant, wipes, spray and more, and have been introduced in response to demand.
The accessories will be available through merchants that stock the bathroom and kitchen panels. Fibo panels come in a range of colours and designs and can reportedly be fitted up to five times quicker than tiles, using basic carpentry skills. The accessories have been tried and tested, having been used in Europe with Fibo's products for a number of years.
www.fibo.co.uk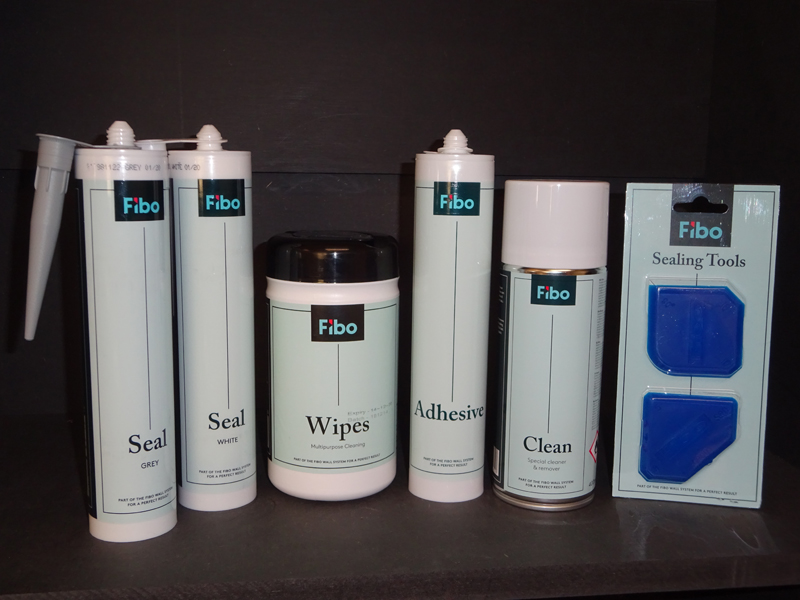 Vent-Axia
PureAir Sense
Reportedly the UK's only bathroom fan with Odour Sense Technology, Vent-Axia has launched the PureAir Sense. Designed to improve the air households breathe, the PureAir Sense is equipped with an odour sensor that increases airflow when the air is poor, helping ensure a comfortable living environment.
When the sensor detects a strong odour, the fan speed increases and extracts the odour to help ensure the air always feels fresh. It combines a host of intelligent features, quiet operation as well as featuring a simple to use LED touch panel and app control functions.
www.vent-axia.com/healthyhomes