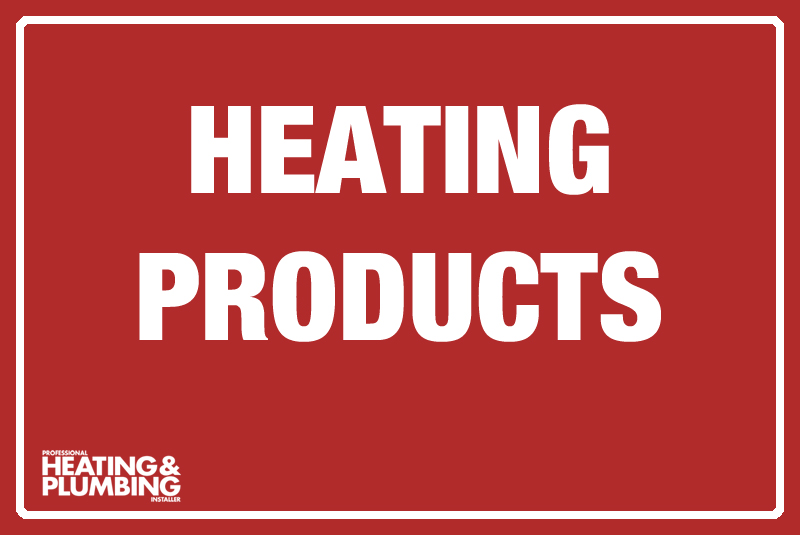 Danfoss
RET2000-OT
Extending its range of electronic room thermostats, Danfoss has introduced the RET2000-OT. This latest development provides modulating control of OpenTherm equipped condensing gas boilers, as well as complying with Boiler Plus. Fully compliant with the OpenTherm communications protocol, the RET2000-OT exchanges data with the boiler it controls, as opposed to basic On/Off commands. Modulating boiler output ensures closer, more accurate room temperature control, with less temperature fluctuation, to optimise boiler efficiency and end-user comfort.
The room thermostat has a user-friendly interface which includes a display that shows the room temperature and output status of the thermostat. The backlit display is said to be ideal for those with poorer eyesight, or in locations that are dimly lit.
www.heating.danfoss.co.uk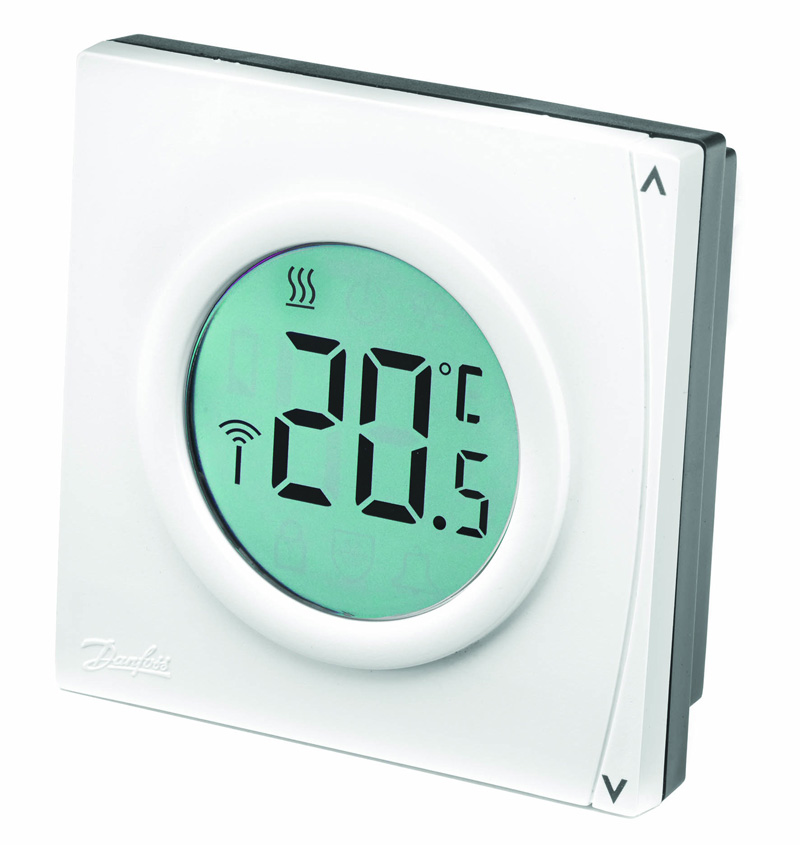 Rinnai
Infinity Range
Specifically designed for low NOx domestic/light commercial use, Rinnai's Infinity range of 11i, 17i &17e ErP A-rated continuous flow gas fired water heaters are said to guarantee high efficiencies and low running costs. The Infinity range of continuous flow – sometimes referred to as 'multi-point' – water heating units are being specified and installed for domestic/residential sites including: cafes, pubs, restaurants, offices, shops, hairdressers, commercial units, caravan parks and leisure facilities.
The Rinnai units can cater for projects that need high volumes of water at intermittent times of day delivered at accurate temperatures, to ensure user comfort and safety. The company also assures installers that they are easy to operate and simple to install and maintain, as well as being low NOx.
www.rinnaiuk.com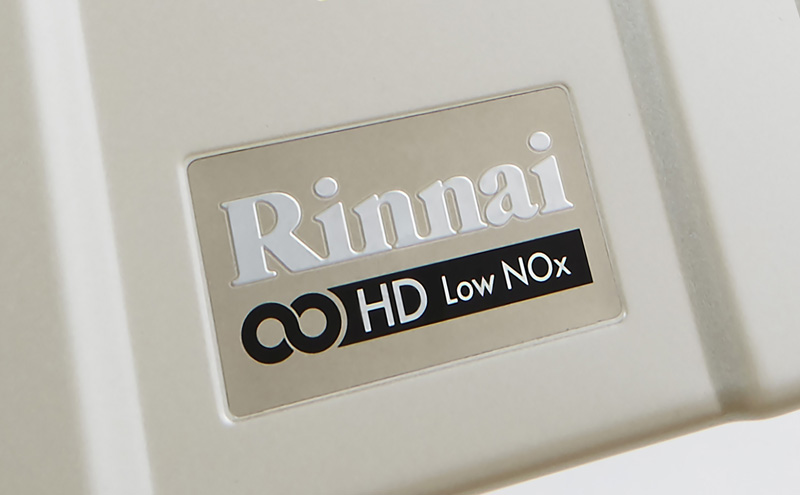 Ideal Boilers
Geolocation
Updating its Touch Connect smart boiler thermostat, Ideal Boilers has announced the latest update will enable it to automatically respond to its user's location. Controlled remotely by the Ideal Touch app, householders using the new geolocation functionality can set a 'home boundary' and an 'away boundary' at chosen distances from their address. When their mobile device crosses either one, the heating will turn on or off accordingly.
Multiple occupants in a single home can use geolocation. The heating will turn off automatically when the last person leaves and will turn on again when the first person comes back. Guests and visitors can be added to geolocation, while users can override it by programming the Touch Connect thermostat directly.
idealboilers.com/support/faqs/geolocation-heating-control-faqs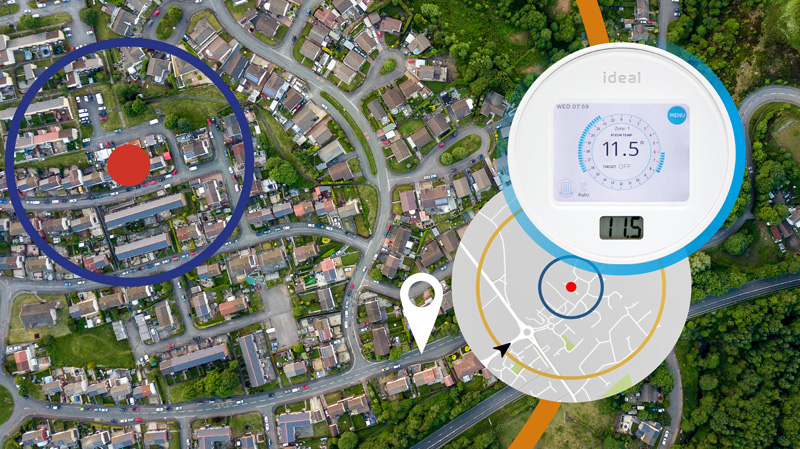 Bosch Commercial and Industrial
GB162
In a bid to improve installation, servicing and operation, Bosch Commercial and Industrial has made a series of enhancements to its GB162 light commercial gas boiler. For the first time, the GB162 will be available as an 85kW model, meaning the boiler is now available in outputs of 50, 65, 85 and 100kW.
With the condensing boiler's cascade design, it can cater for large heat demands of up to 1.6MW, coming into and out of operation when required to ensure even load matching. A key feature of the new GB162 is the introduction of overpressure flues, which result in reduced installation height and increased flexibility. Crucially, the updated GB162 is compatible with the Control 8000 which allows for medium and large commercial heating systems to be monitored and controlled remotely via a computer or tablet.
www.bosch-commercial.co.uk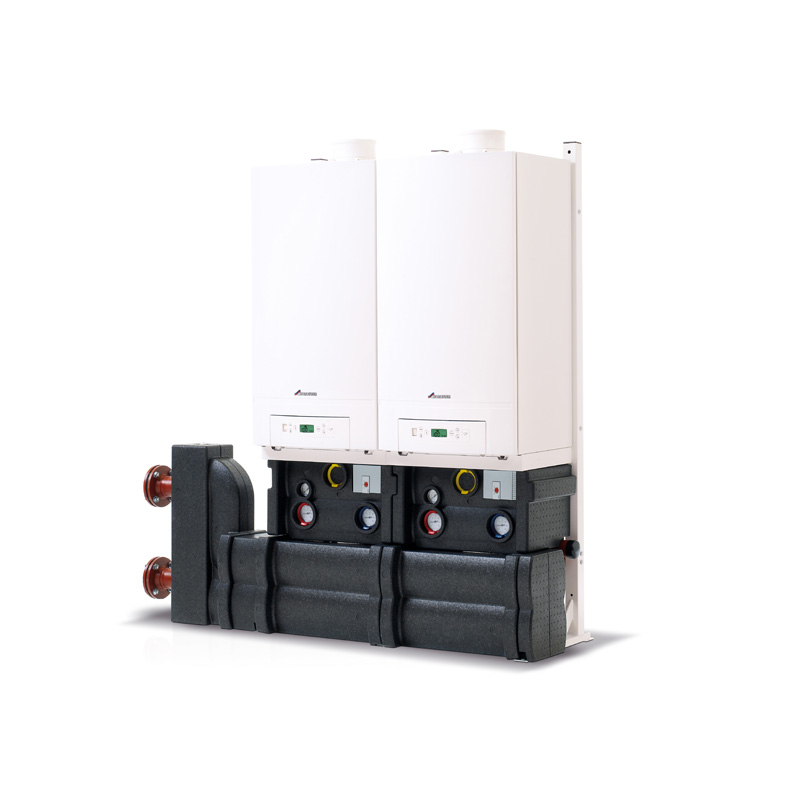 Resideo
T3
Enhancing its portfolio of heating controls, Resideo, maker of Honeywell Home branded heating control products, has added the Honeywell Home T3 programmable thermostat to its range. The T3 has been developed to provide intuitive heating time and temperature control for a wide variety of installations.
There are two models in the range: a wired version, ideal for replacing existing wired thermostats, and a wireless version that minimises installation time. Installers benefit from a new receiver box for the wireless versions and a simple to install wall plate for the wired version, with a thermostat that is easy to set up and hand over to the end user. For situations where the property owner needs to limit access to the heating system, the T3 provides a lockable screen and a set point high/low limit that prevents users from accidental overheating.
www.heatingcontrols.honeywellhome.com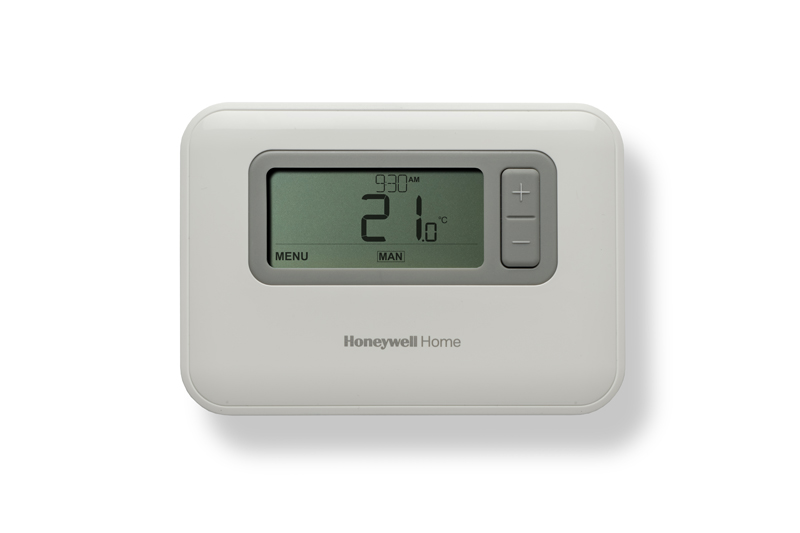 Viessmann
Pump connection set
By incorporating the header in a new pump connection set, Viessmann has eliminated the need for a separate low loss header and connecting pipework for its Vitodens 200-W commercial wall boiler (49 to 150 kW). This patented new solution for larger single boiler installations is said to be more compact than having a standalone header and quicker to install.
With the new combined connection set, installation is now simply a matter of fitting the wall-mounted boiler and the pump-header unit, using wall brackets or a free-standing frame. Installation is further simplified because the flow and return connection can be on either the left- or right-hand side.
www.viessmann.co.uk