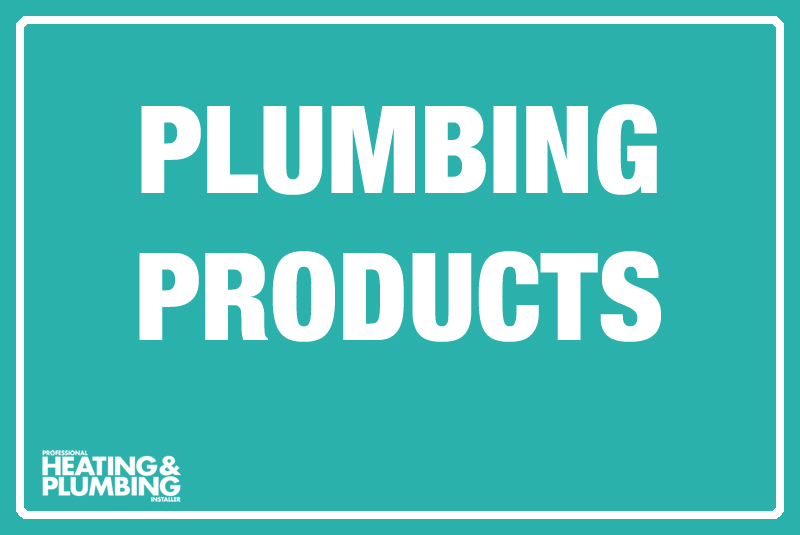 geo
Waterlock
To prevent damaging and costly water leaks to householders, Green Energy Options (geo) has launched Waterlock, a smart "escape of water" prevention system.
Waterlock gives homeowners the power to control the mains water stopcock remotely, either from the Waterlock Valve Controller, or through a designated app. It can also automatically detect and control leaks using wireless sensors, reducing risk and insurance premiums.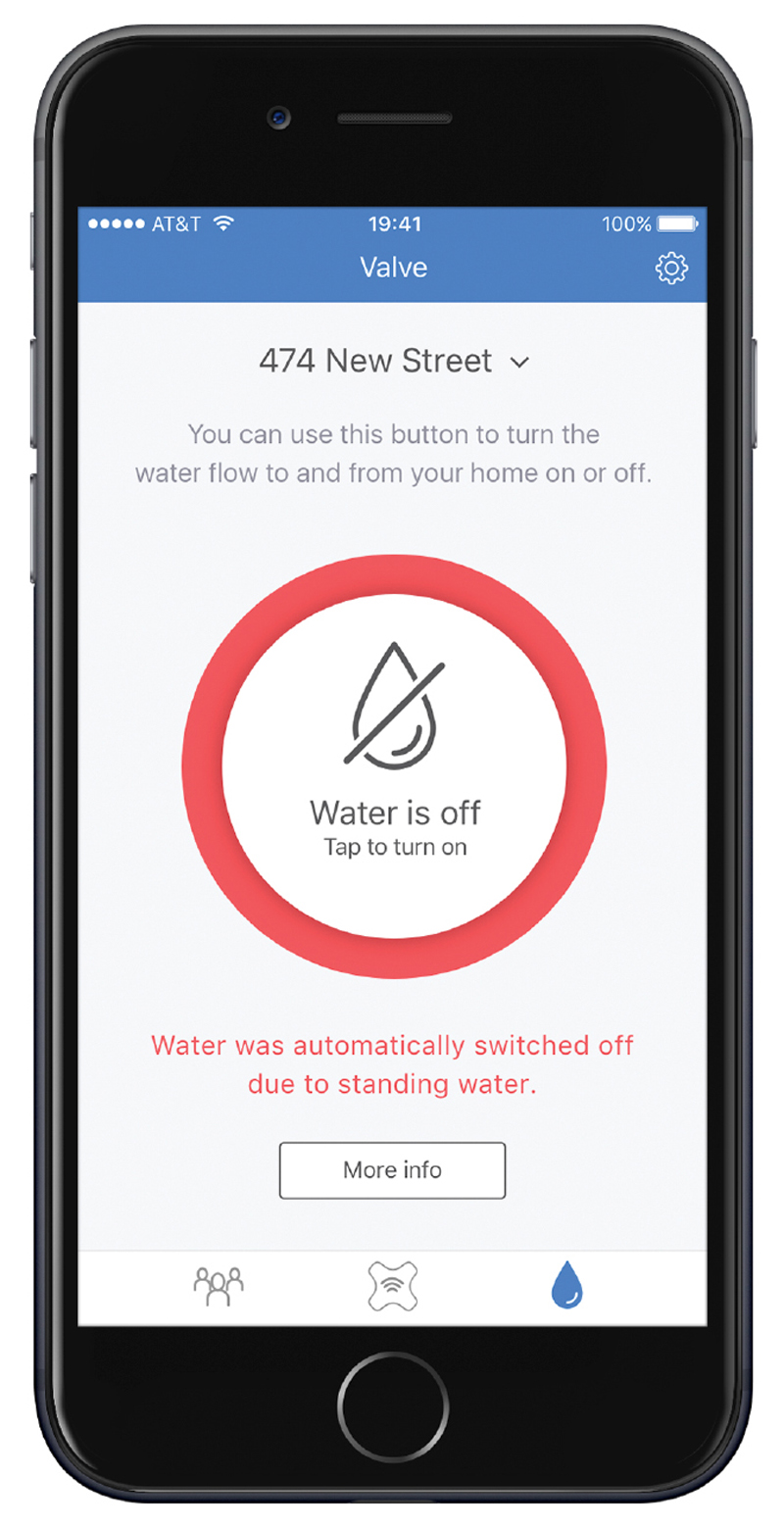 Methven
Tūroa
Aiming to provide a tailored showering experience, Methven has launched the Tūroa collection of showers, tapware and matching accessories. Crafted from stainless steel, Tūroa features the company's latest patented spray technology, VJet – a variable spray pattern that can be personalised to each user.
Tūroa's hidden channels create spirals of water that flow through the nozzles across the entire showerhead, whilst the handset slider activates a spray transition. The VJet spray technology also maintains a water-saving flow rate meaning that the unit will deliver 9L of water per minute with wide-spray coverage. It is available in several configurations and with a range of complementary accessories.
Mira Showers
Flight bath
Entering a new market, Mira Showers has launched the Mira Flight bath range. Designed using the same engineering as the Flight tray range, the Flight bath utilises BioCote technology, which reduces mould growth and allows for optimum hygiene. The Mira Flight bath allows up to 38cm water depth and features removable gel cushion and solid oak bench.
The Flight's polyconcrete core and square 'trellis' design frame have been designed to minimise flexing or deforming, allowing the new product to withstand up to a 490kg load. The range is also entirely self-supporting, meaning no wooden reinforcements are necessary and it comes in three drop sizes and one freestanding option.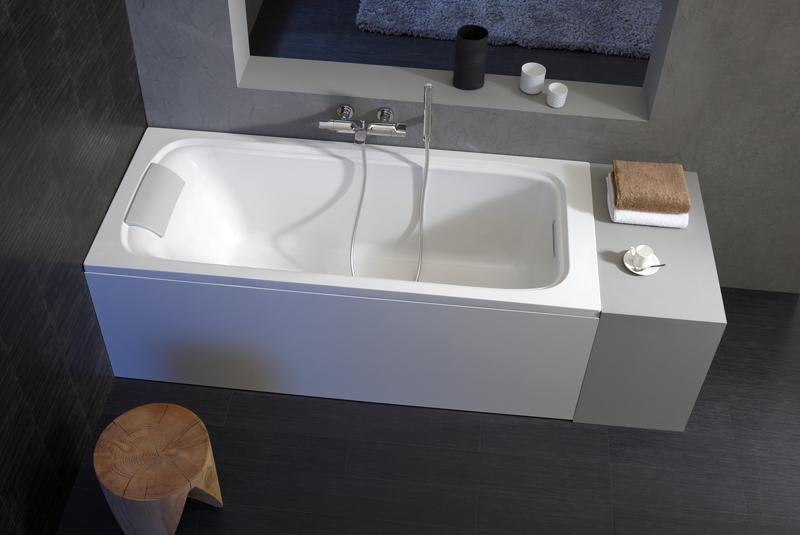 Monarch Water
Water softeners
Conserving water is important to today's consumers, which is why Monarch Water says it has developed the HE range of water softeners with Opti-Brining. Monarch Water's Opti-Brining technology means units only regenerate when needed, using less water, salt and energy than previous generations.
Opti-Brining also offers greater exchange capacity, higher flow rates and reduced water consumption during regeneration when compared to existing models. The HE range features the company's Rapid-Fit bypass, reportedly making the installation process a much simpler one for installers.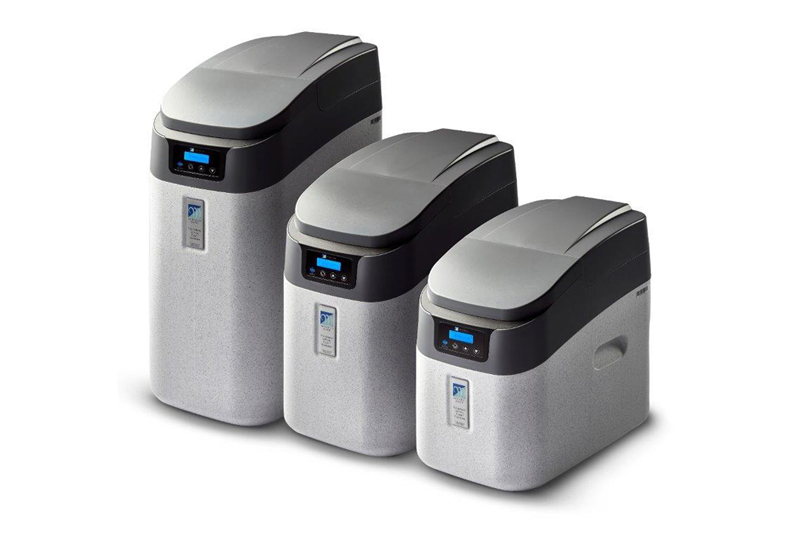 Saniflo UK
SANIFLOOR+ Tray
Adding to its portfolio of showering solutions, Saniflo UK has launched the Sanifloor+ Tray. The product offers a complete solution for installing a shower when traditional gravity drainage is not available.
The kit includes a pump, a low level shower tray and the waste pipe. The 55mm tray can be installed directly onto the floor and the pump features wireless communication between the pump and plug.  The kit is available in six different options with sizes including 800 by 800mm, 900 by 900mm, 1,000 by 800mm, 1,000 by 800mm right-hand pump, 1,200 by 800mm and 1,200 by 800mm right-hand pump.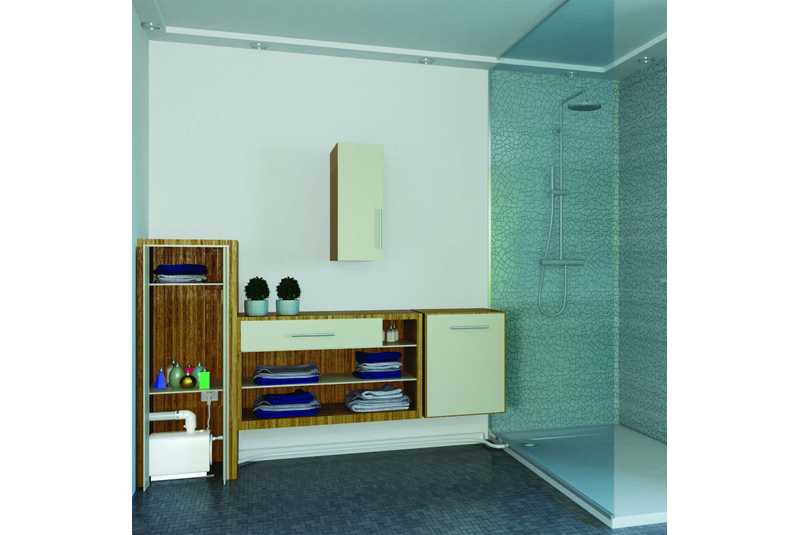 Thomas Dudley
Beta+ part 3
Reported to be the world's most adjustable float valve, Thomas Dudley has launched Beta+ part 3, in a bid to make life easier for installers. Dudley Beta+ is available in both side and bottom inlet options and comes complete with a range of support materials, including videos and literature.
The float arm extends from 6 – 10" and locks securely in place once set to the required length. The float connector rotates 180° and a free low-pressure seat allows for an easy switch, when greater flow is required to fill the tank. Beta+ also has the ability to allow the float arm to be fixed in a choice of three positions, offering a universal solution that is compatible with most WC cisterns.