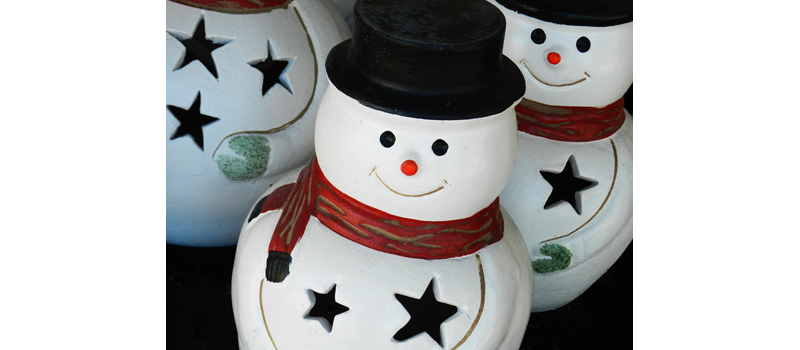 Anchor Pumps offers some tips to help your customers keep costs down this winter.
Christmas is expensive at the best of times, so the last thing your customers need is a hefty energy bill arriving along with the January credit card statements. The Energy Saving Trust has reported that an average family spends over £130 each month to heat and light their home. Whilst this is an expense you can't be avoided entirely, there are things that can help to keep it manageable.
Turn down the heat
Turning the thermostat down is one; every degree above 21 Celsius could be adding 10% to that energy bill. Turning it down to 18 degrees or so will save money, and the difference in comfort levels is barely noticeable.
Draughts
Getting rid of draughts is something else that can be done quickly and with minimal expense, yet it can save more than £50 a year, so it's well worth the effort. Think about putting reflective foil panels behind radiators on external walls too so that less heat is lost to the outside.
System overhaul
Keeping a central heating system well maintained will ensure that it operates efficiently and uses less fuel. If the boiler is an old one, make savings by going for a modern version with a better energy rating. More energy efficient, quieter central heating pumps are worth considering too, as are thermostatic radiator valves.
Switch off
It may sound simple but turning off devices when they're not in use, switching off lights and only charging mobile phones and other gadgets when needed can all help to save energy. This is more important than ever at Christmas with fairy lights galore around the house.
Cooking tips
When using the oven, cook food in batches and keep the door shut as much as possible so as not to waste heat. On the hob, use the correct sized pan and keep the lids on.
Lock up
Keep doors and windows closed as much as possible in cold weather, checking for and sealing sources of draughts. Even closing the curtains at dusk can help to keep heat in.
Washing Tips
When running the washing machine or dishwasher, remember that one full load will use less energy than two half loads.
Get leaks fixed
A dripping hot water tap can waste great deal of water and energy over time so there's a double saving in getting it fixed.
Avoid burst pipes
If a house is going to be empty over Christmas, the heat should be left on at around 12 to 15 Celsius. Exposed pipes should be insulated and loft hatch left ajar.
Think Green
For outside Christmas lights, solar powered versions will collect free energy during the day to power the lights at night. Indoors, choosing LEDs for Christmas lights will save energy.