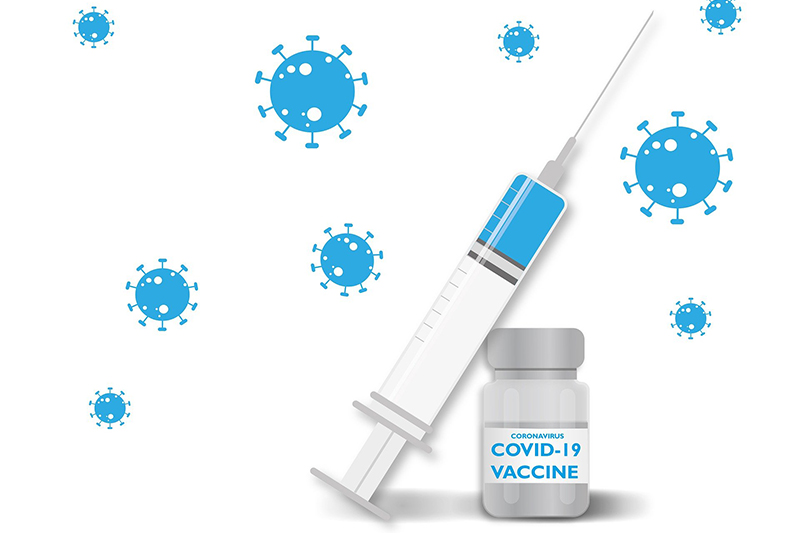 Safe working practices for tradespeople are better than "no jab, no job" knee-jerk reactions, says Stopcocks founder Hattie Hasan.
While some plumbing companies have announced they will require operatives to be vaccinated against COVID 19 in order to continue working, the efficacy of this to protect householders is unclear.
Stopcocks Women Plumbers founder, Hattie Hasan MBE, believes that while we're all waiting for the vaccines to bring this crisis under control, it's especially important to consider the implications of our actions and choices. Hasan is calling for business leaders to fully lead by taking a thought-out approach rather than giving knee-jerk reactions. She suggests we avoid reactions that could increase fear and mistrust.
"We need to carefully consider the implications of our actions. Householders could be frightened into demanding vaccination certificates, and might tradespeople demand them from householders?" she says.
Plumbers, heating engineers and electricians, in particular, who deal with urgent and emergency situations are highly aware that they're both personally at risk and could also pose a threat to householders, which is why they've been at the forefront of safer practices since the COVID-19 crisis began.
At time of writing, it's too early to know whether the vaccines prevent transmission through contact (or if they only protect those who've been vaccinated). Medical guidelines in favour of safe working practices (safe distances, hand and surface cleaning and wearing a mask) which include householders as well as tradespeople taking responsibility are more helpful, especially since many of us won't receive the second dose of vaccinations until the end of 2021.
Hasan believes the current health crisis can be used positively to help customers and tradespeople stay safe rather than knee-jerk reactions that increase fear. She says: "Many tradespeople we've spoken to are unhappy that 'no jab, no job' requirements invade their civil liberties, and could be disruptive. Will tradespeople refuse to enter households where people haven't been vaccinated? It could be a slippery slope. Virtually all the tradeswomen we've spoken to are very keen to be vaccinated against COVID-19 but they're also unhappy that some bosses are suggesting they 'must' receive vaccinations to remain working."
Most tradespeople don't fall within the age range to receive vaccines for some time and insistence on vaccines will only serve to compound existing economic deprivation felt because of the current crisis. "Although we believe most tradespeople will decide to be vaccinated, it's currently unknown whether the COVID-19 vaccine prevents transmission as well as keeping people symptom-free," says Hasan, founder of the National Register of Tradeswomen (which launches on 1st March.
She also suggests that the current health crisis highlights how unsafe many women already feel: "Tradeswomen are unhappy about employers and companies attempting to control their bodies in this way. Thousands of householders have been telling us for years that they don't feel safe not having a choice over who comes into their homes – that's why we started Stopcocks and the Register of Tradeswomen. Women, particularly, have been calling for more safety overall. They want the opportunity to choose who comes into their homes and for some this means choosing tradeswomen."
Hasan believes that a better look at safety overall is called for, including and beyond the current health crisis: "Only then can we come up with guidelines for behaviour that will work over time and for all of us."