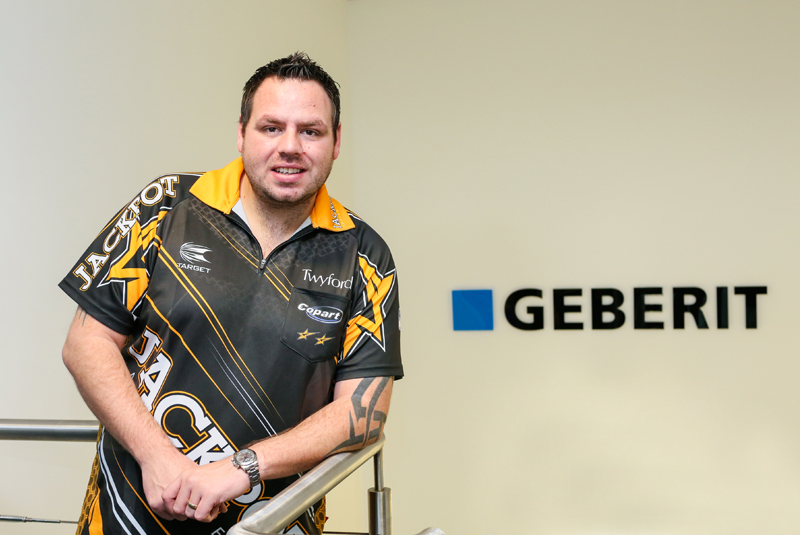 In a deal that will see the brand reaching an audience of over 12 million sports lovers throughout the UK, Geberit has extended the sponsorship of darts champion Adrian Lewis for a further three years.
Ranked number three in the world, Adrian 'Jackpot' Lewis will wear the Twyford logo on the front of his shirt for all matches played in the UK, with the Geberit logo on his shirt for matches played outside of the UK.
Lewis has established himself as one of the sport's leading stars over the past decade since emerging as a teenage prodigy. Twice winner of the PDC World Championship, Adrian has also racked up titles including the UK Open 2014, the European Championship in 2013 and the World Cup of Darts in 2012, 2013 and 2015.
"Darts has become a hugely popular spectator sport in the UK, so much so that the World Darts Championship is the most watched non-football programme on the major sports channels," comments Geberit Marketing Director Raffaela De Vittorio. "We are therefore delighted to be continuing our sponsorship of Adrian Lewis when his original contract with Twyford ends in May. We'll be watching his efforts to claim the world title with interest and wish him all the best."