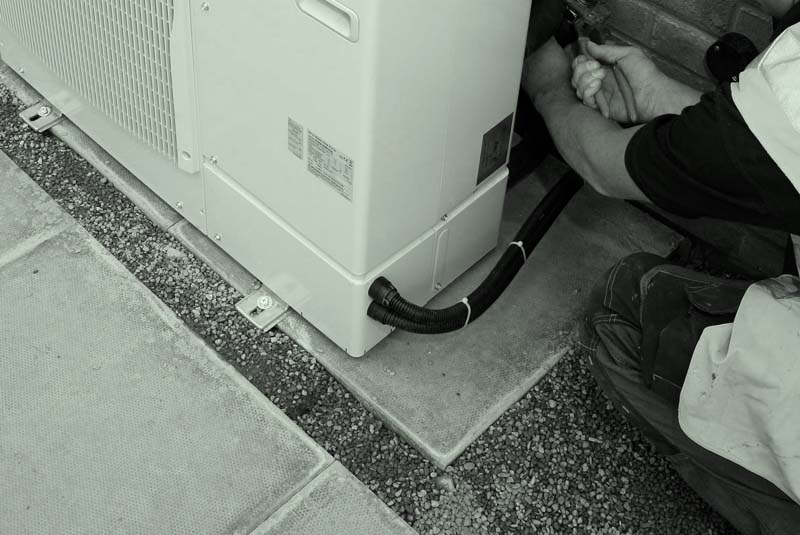 Demand for heat pump specialists and other renewable energy professionals is rising, according to specialist recruitment consultancy, White HVACR.
Conventional gas or oil fired heating systems will no longer be fitted in new builds from 2025 as a result of the government's Future Homes Standard, which will require developments to be future proofed with low-carbon heating and world leading levels of energy efficiency. In addition, there are also plans in place to phase out high-carbon fossil fuel heating in existing buildings as the UK works to achieve its target of zero greenhouse gas emissions by 2050.
However, securing the volume of specialist talent necessary to meet increasing demand is likely to be challenging for many businesses. According to the latest Global Energy Talent Index (GETI) report, 48% of power professionals are concerned about an impending "talent emergency", while 32% believe the crisis has already hit the sector. Almost one third (28%) report that their company has been affected by a skills shortage.
Commenting on the shift in demand, Jamie Wilson, Sales Director of WR HVACR, said: "Renewable energy is becoming a priority for governments globally as leaders work to tackle the climate crisis – but skills shortages threaten to hamper progress.
"With the Committee on Climate Change estimating that 2.5 million heat pumps could be installed in new homes by 2030, it is no surprise that we are witnessing a rise in demand for specialists to sell, install and maintain ground source and air source heat pumps.
"In order to help bridge a potential talent gap, many of the clients we work with are exploring how they can upskill and retrain existing workforces in order to create the next generation of heating engineers. Companies which are hiring are often open to bringing on board individuals with more traditional experience who can then be developed to facilitate the implementation of new systems."