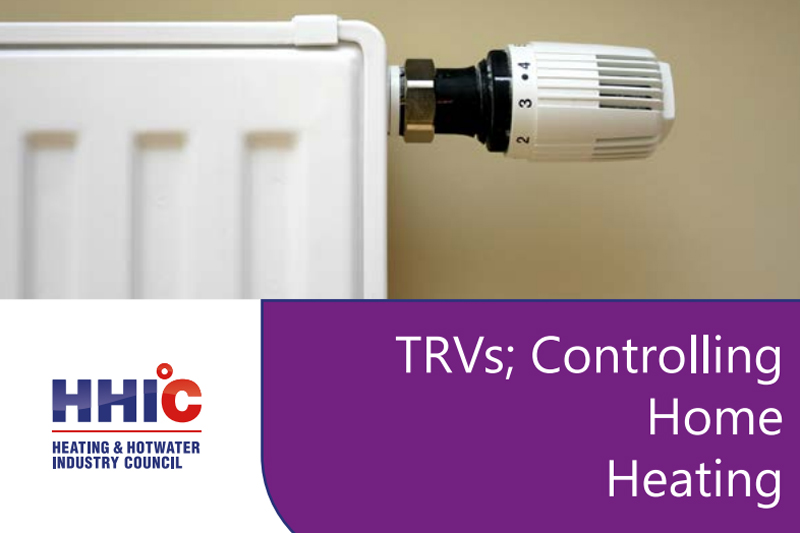 To help consumers understand the benefits of installing thermostatic radiator valves, and the technology they use to achieve energy efficiency, the Heating and Hotwater Industry Council has created a 'Consumer Guide to Thermostatic Radiator Valves'.
Stewart Clements, Director at HHIC, said: "TRVs are a simple and affordable way of controlling the heat output of a radiator and the temperature of a room. Effectively selected and installed, TRVs are proven to provide temperature control in individual rooms, thus reducing heating costs and enhancing comfort for consumers. They are also easy to fit to new or retrofit installations.
"HHIC and its members have added this guide to our suite of information, to help consumers understand the benefits of this simple but effective technology."
Martin Wilson, UK Sales Director at Resideo, and HHIC member, added: "Fitting individual room temperature controls such as thermostatic radiator valves (TRVs) is among a number of requirements under the new Energy Performance of Buildings Directive (EPBD).
"The HHIC guide will help to raise awareness amongst consumers of the benefits delivered by TRVs, which will result in householders having a lower lifetime cost for their heating system as well as greater comfort. Industry has a duty to ensure that all systems are made more efficient, underpinned by a legal requirement in our UK Building Regulations."
To download the guide, click here