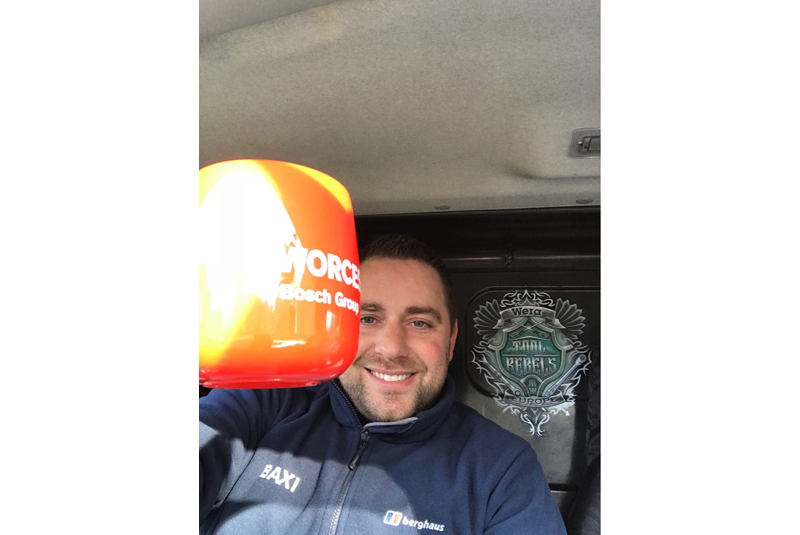 PHPI recently caught up with Matt Huddlestone as part of our Two Minutes With…
Who are you?
Name: Matt Huddlestone
Company name: M Huddlestone Plumbing & Heating
All in a day's work
How long have you been involved in heating and plumbing?
Five years time-served plumber, two years gas. I've been trained by one of the industry's best engineers, the award-winning Peter Booth (aka PB Plumber). He's been fantastic and is still at the end of the phone for advice. Just lately he's had me involved with a charity installation for Heroes of Heat – a group of engineers giving up their time to help others. It's a great thing they're doing and it was a pleasure to help
Quickfire
Tea or coffee?
Tea. Milk, no sugar please
Winter or summer?
Summer… van gets too dirty in the winter
Twitter or Facebook?
Twitter
Chips or hash browns?
Chips
Cats or dogs?
Dogs
Tattoos or piercings?
Tattoos (obvs)
Night owl or early bird?
Morning
Gym or sofa?
I do like the gym but you can't beat a good sit down so sofa
Copper or plastic?
Copper
Pick one…
City
London
Band/Musician
Prodigy
Movie
The Goonies. HEY YOU GUYS!
Sport
Boxing
Dinner guest
Mike Tyson