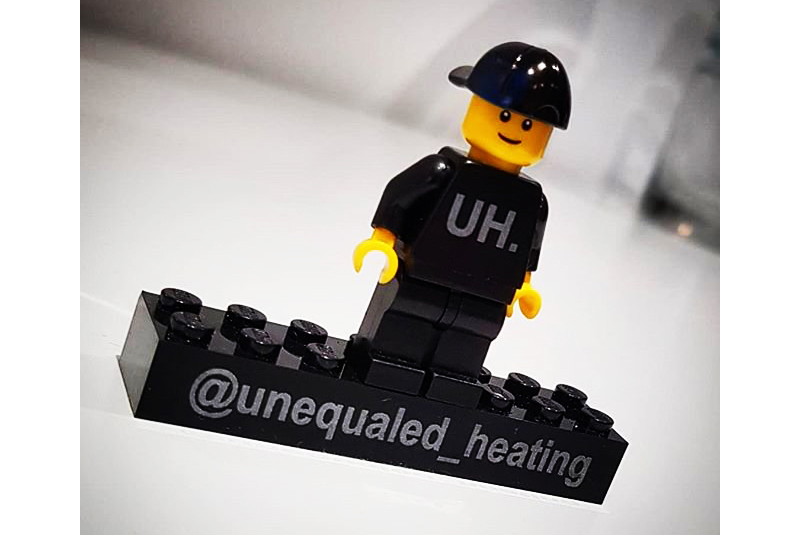 Tony "Unequaled Heating" Dumble, the newly-crowned winner of the Heating Installer Awards 2019, speaks exclusively to PHPI about his working life, social media and being a FIFA superstar.
Tell us a bit about your background in the industry. What inspired you to work in heating and plumbing?
So in the year or so before leaving school, I had my heart set on working in IT! My grades didn't work out and the dream fizzled out, then the time came to leave school and my dad told me I'd better get a job. So I followed in his footsteps and got a plumbing apprenticeship with a great local company and I never looked back!
What makes up a typical day for you?
I wake up at 5.30am every day to beat the London traffic and get an "unequaled" parking spot (not sorry). I need an hour in the morning to compose myself and refresh my social media pages 7,000 times. I usually start work at 8am and finish by 3 or 4pm.
You're really well known on social media, with more than 20,000 followers on Instagram. Has this had a positive impact on your work?
This has had a huge impact on my work. I've been posting online for over a decade, starting off with the forums. I gained a huge amount of knowledge this way, and also a lot of criticism… which is great as it's set me up to be my own biggest critic.
Are there any downsides to being an industry celeb?
I'm just a guy who fits pipes and loves helping others. The downside, I'd say, is time. I have a young family and don't have enough time to answer every message so unfortunately some get lost – but I think most are understanding enough to forgive this.
What prompted you to enter the Heating Installer Awards this year?
It's something that I've always wanted to do. Honestly, I'm over the moon being the regional winner. Anything else is a bonus.
What do you do outside of work?
Spend time with my little girl, and play a fair amount of late night FIFA on the easiest setting to make me feel good about myself. It's not uncommon for me to score 15 goals in a 10 minute match… no biggie.
Tony can be found on Insta, Twitter, Facebook and YouTube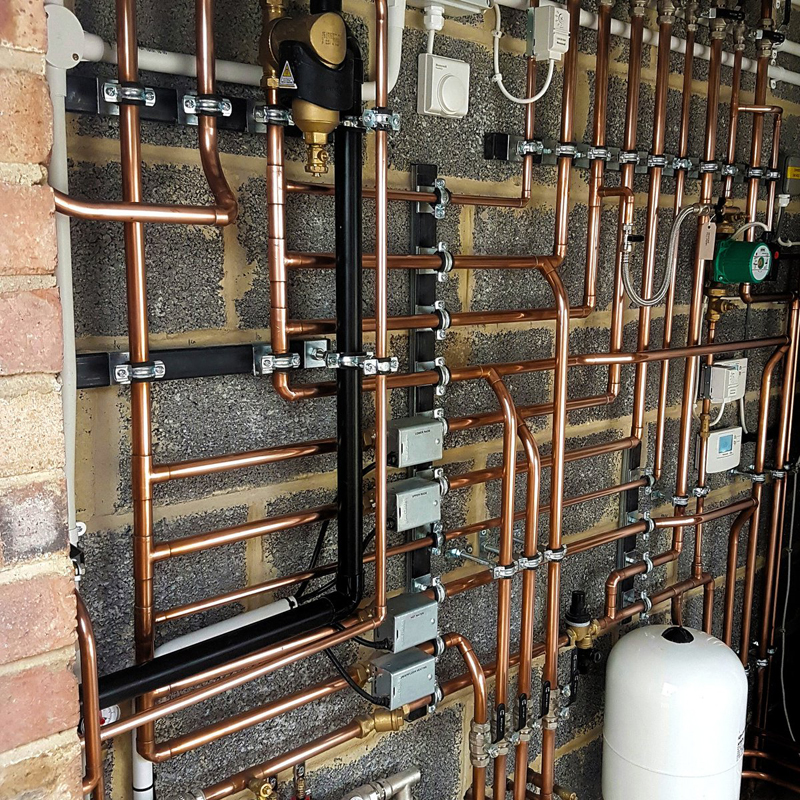 The Heating Installer Awards 2019
Tony was announced as the national winner during a presentation at Installer2019 on 8th May, impressing the judges and the public with flawless craftsmanship, smart problem-solving and high attention to detail. Tony was closely followed by the national runner-up, Grant Gundelfinger of Mayfly Group Ltd from Yorkshire.
Sponsored by Danfoss, Geberit, Glow-worm, Polypipe and Stelrad, the annual awards celebrates the achievements and raises the credibility of plumbers and heating installers who deliver top quality work and excellent customer service on a daily basis, showcasing the superstars of the industry who often go unnoticed. In addition to industry-wide recognition, Tony scooped amazing prizes at both the national and regional stages of the competition, including an Apple watch, a Dash Cam and a money-can't-buy trip to the Danfoss HQ in Denmark. Previous winners have also noted a significant increase in business after their award win, meaning that Tony can now look forward to a busy few months.
Tony said: "It has been a tough competition this year and I'm absolutely over the moon to have won. There is so much out there now, so much good quality work, so to be recognised for mine is fantastic. I've been chatting to some of my colleagues about the Danfoss trip and that's a prize I'm definitely looking forward to!"
Grant Gundlefinger said: "I'm chuffed to have won for Yorkshire, I'm still blown away by that, so to now be runner-up in the UK is brilliant. It's hard to express what it means. When you're up against such professionals, it's really an honour to get this recognition. To be announced as the runner-up really gives me the confidence to say yes, I belong."
The Heating Installer Awards 2020 will open for entries later this year For further information, visit www.heatinginstallerawards.co.uk