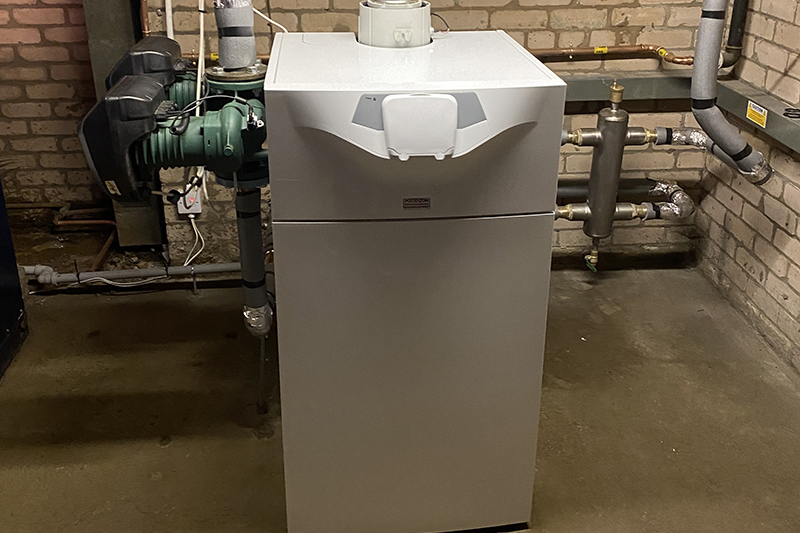 With reports of a boom in UK holiday bookings, Neville Small, Key Accounts Director at Baxi Heating, looks at the opportunities ahead for installers.
After a devastating year for the hotel industry, the success of the vaccine rollout and an anticipated rise in holidaymakers staycationing in the UK this summer brings new optimism for recovery.
Astute hotel owners are only too aware that a reliable and efficient heating and hot water service is key to guest satisfaction. Ensuring that the system works as intended is therefore essential to generate a warm and cosy environment, satisfy the high demand for hot showers and provide sufficient hot water for the kitchens. As such, installers and contractors can be instrumental in helping hotels get ready to bounce back.
Regular servicing
If the routine service is overdue, this is will be the starting point.
All heating equipment needs regular maintenance and servicing to continue to operate reliably and effectively throughout their life. An inefficient boiler or water heater can cause heating bills to increase by as much as 30%, in our experience, so neglecting maintenance is a false economy at a time when budgets may already be tight.
The service should be carried out according to manufacturer instructions and using only genuine parts. This not only optimises the performance and longevity of the equipment but will ensure full compliance with an existing warranty. The service will also identify any potential problems and allow early preventative action to be taken. To reduce time, costs and disruption, look for manufacturer service kits that contain all the genuine parts required for a first-time fix.
Water quality
Is there an adequate water treatment system in place? Without the appropriate treatment, scale build-up, settled sludge and microbiological contamination in a closed-circuit system can lead to inefficiencies, poor performance and potential equipment failure after even a relatively short period of time. Routine monitoring will highlight any issues early on, helping to save money in the long run.
If the hotel has been closed for a period of time, it is critical when reopening the building to implement a full water treatment and legionella prevention programme. This will include pasteurisation, microbiological sampling and chlorination of domestic hot water systems where required.
Insulation
Identify any easy efficiency wins. Is the pipework lagged? Insulating and lagging pipework helps prevent freezing, corrosion, and heat loss – all of which ultimately saves on running costs and maintenance.
Forward planning
Rather than patching up ageing equipment, assess the pros and cons of replacement versus repair. Will repair ultimately be uneconomical or unreliable for the hotel business, meaning that a more permanent solution is required?
It's been a difficult year, so if there aren't the funds for a replacement at present, proactively help hotel owners plan ahead for the future work. Ask manufacturers to support with a free site visit – remote or socially distanced – to advise on the most appropriate solution and approach to meet project and budget requirements.
Optimising efficiency
When carrying out a plant upgrade, consider installing a dedicated direct-fired condensing water heater to meet the hotel's high demand for hot water. This will remove the need to run boilers to heat water during the warmer months and maximise the efficiency of the heating and hot water services.
For replacement boilers, choose models with a high modulation ratio as these will be able to match changing demand more accurately and will reduce constant on/off cycling. Both factors will increase boiler longevity and efficiency.
Are the selected products easy to maintain, service and repair? Thinking beyond installation to the whole life costs of the equipment will help ensure that the products deliver high performance throughout their lifetime, resulting in happy customers.
There's a welcome light for us all at the end of the long COVID-19 tunnel and now is a good time for hotels to make the necessary preparations ahead of the holiday season.