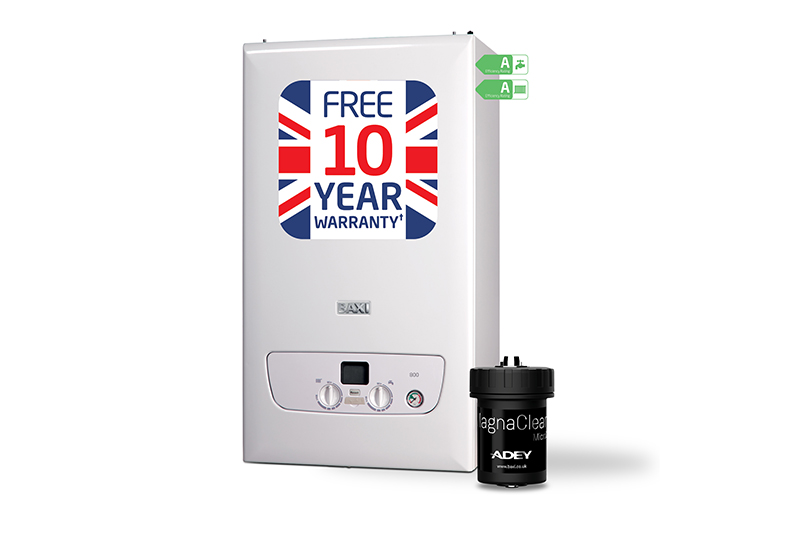 Baxi has achieved certification for the Baxi 600, Baxi 800 and Baxi Assure ranges of gas boilers to run on a 20% hydrogen blend. The examination certificate issued by an independent notified body states that the boilers are qualified for the addition of up to 20vol.-% hydrogen to natural gas (G20) as burning gas.
Until the gas network and domestic boilers are ready to be converted to 100% hydrogen, a blend of 20% hydrogen into the natural gas mix we use today would substantially reduce carbon emissions.  In fact, using a blend of natural gas and 20% hydrogen across the UK could save six million tonnes of carbon dioxide a year, equivalent to taking 2.5 million combustion engine cars off the road!
Nick Wilson, Commercial and Marketing Director at Baxi Heating, said: "The independent certification of our boilers means peace of mind for specifiers and installers. With proposals to supply a blend of natural gas with 20% hydrogen to more and more properties in coming years, we hope to make it easier for them to make their boiler purchasing decisions.
"While work towards 100% hydrogen deployment in large scale trials is moving apace, people still need affordable heating and hot water in the here and now. Providing boilers that will work safely and reliably with a blend of 20% hydrogen seems the logical choice.
"It has long been recognised that decarbonising our domestic heating and hot water is critical to achieving the government's legally binding net zero target. And at Baxi Heating, we believe our multi-stranded approach will offer solutions to fit all of our customer's needs. This includes heat pumps for well insulated or newbuild properties together with heat networks for multi-occupancy buildings and dense city centre housing."
Baxi has been involved with the HyDeploy project at Keele, in which existing gas boilers have been running on a blend that includes up to 20% of hydrogen by volume for over a year. The extensive field trials will pave the way to larger scale deployment. The next phases for the HyDeploy project are expected to deliver a blended gas to over 2m properties in the North East and North West.