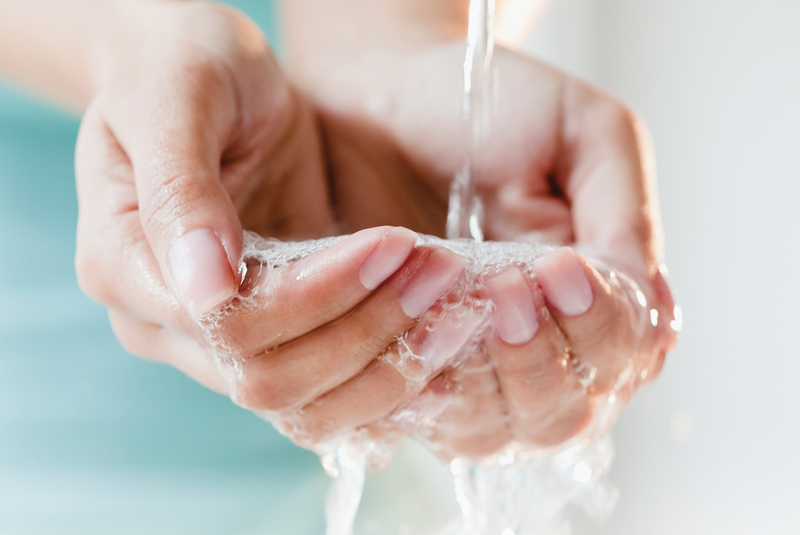 Celebrated annually on 15 October, global Handwashing Day is nearly upon us and Bristan is helping remind the commercial and public sectors why washing your hands with soap and water is an effective way to prevent diseases and save lives.
Established in 2008, global Handwashing Day was founded by the Global Handwashing Partnership and was initiated to raise awareness about the benefits of handwashing with soap. This year's theme, 'Our hands, our future!', is designed to remind the population that handwashing protects our own health, but also allows us to build our own futures.
Chris Tranter, Group Product Manager at Bristan comments: "Poor hand-hygiene is a serious matter, with estimates suggesting that 80 per cent of infectious diseases are spread by touch. With hands being the easiest way for bacteria to travel, high standards of infection control are a must, especially for high-risk sectors such as healthcare and education.
"In terms of the most dangerous area in a facility for infection spread, the washroom is top of the list. In this environment, cross-contamination is rife, with bacteria easily transferring from hand to surface and back again when another user visits the bathroom. This is perhaps unsurprising given that 30 per cent of adults themselves admit to not washing after visiting the bathroom.
"Thus, manufacturers, specifiers and facilities managers must join together to help make hand hygiene a priority. Not only must behavioural changes be instilled by encouraging users to wash their hands regularly with soap and warm water, but products must also be readily available on the market that ensure handwashing is as simple, safe and effective as possible, all while reducing the spread of infection.
"Luckily, solutions are available that offer completely hands-free operation, such as infrared taps, soap dispensers and flush systems, which are a hugely effectively way of reducing cross-contamination. Good practice within Healthcare applications constitutes arms bare to the elbows, utilising lever taps that can be operated without using the hands (where the elbow is used instead).
"With global Handwashing Day approaching, there is no time like the present for professionals in the commercial and public sectors to consider how they can help ensure proper hand hygiene is a universal practice. In doing so, we can all help stop the propagation of anti-microbial resistance and guarantee a safer, and cleaner, handwashing experience."