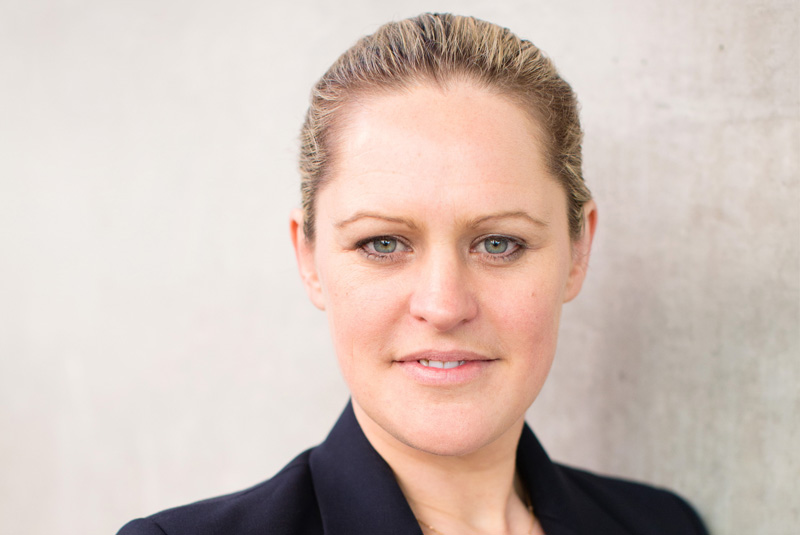 This year's finalists in the 15th annual NatWest everywoman Awards have been revealed, with Anne Timpany of On Tap Plumbers from London included within the shortlist.
Anne has been chosen as a finalist in the Athena Award category – sponsored by Dell. This Award will go to the most inspirational woman running a business which has been trading from six to nine years.
After leaving New Zealand to travel the world and develop her career in hospitality, Anne found herself in London in 2003, where she met her Albanian husband Raff who was working as a plumber. Realising that their combined skills meant that they could start up on their own, they founded On Tap Plumbers in 2010.
Anne became pregnant and spent hours networking and on the phone to drum up business for her husband. In 2014 they decided to focus entirely on commercial plumbing and since then their business has soared. Despite facing difficulties trying to break into the often insular construction industry, in just three years they are now invited to tender for major developments and have 50 plumbers and seven apprentices across seven construction sites in London.
As a result of Anne's entrepreneurial skills and their combined hard work, On Tap Plumbers has worked as a contractor on some of London's most iconic buildings – The Leadenhall Building 'The Cheesegrater', 20 Fenchurch St 'The Walkie Talkie', Leicester Square, the Facebook Headquarters and they are currently working on a major Canary Wharf development.
Finding the best commercial plumbers and retaining their services is always a challenge, but this has been especially compounded by Brexit as 45% of the London construction workforce is from overseas. Anne is passionate about educating the next generation of commercial plumbers in the UK and proactively visits London colleges to talk to and inspire students to consider a rewarding career path that offers so much potential. The company is also developing its own Training and Development programme.
Selected by a judging panel of 18 of the country's most successful businesswomen including Chrissie Rucker MBE, Cath Kidston MBE, Rosaleen Blair CBE and Poonam Gupta OBE, this year's finalists were chosen for the drive, ambition and tenacity they demonstrate in the face of adversity.
Speaking about the finalists, Maxine Benson MBE, Co-founder at everywoman comments: "When we created these awards 15 years ago to champion women in enterprise, little did we know the stories we would uncover and the phenomenal women we would meet. Over the years we have been delighted to learn of the impact these awards have had on previous winners. We believe women from all backgrounds should have a platform to share their success stories and highlight what can be achieved even when faced with life's biggest challenges. This year's finalists are a true testament to the breadth of female talent in this country and we wish them all continued success."
Julie Baker, Head of Enterprise at NatWest, said: "We are very proud to recognise these women, who are not just successful in their own businesses, but are also great role models. The importance of women in business cannot be underestimated, so we hope these role models will inspire other women to take their first steps in business.
"To help these entrepreneurs and would-be business owners, NatWest has a network of over 450 externally accredited Women in Business specialists who understand our customers' ambitions and provide business advice, mentoring and networking opportunities."
Winners will be announced at a ceremony held on 6 December 2017 at The Dorchester, London, attended by government, media and hundreds of leading business figures. In recognition of the awards' anniversary year, 15 ambassadors will share their inspirational stories of the impact that the awards have had on their business success. These include Julie Deane OBE, founder, The Cambridge Satchel Company, Pip Murray, founder, Pip & Nut, and Ayesha Vardag, President, VARDAGS London.
For further information, contact everywoman directly on 020 7981 2574.