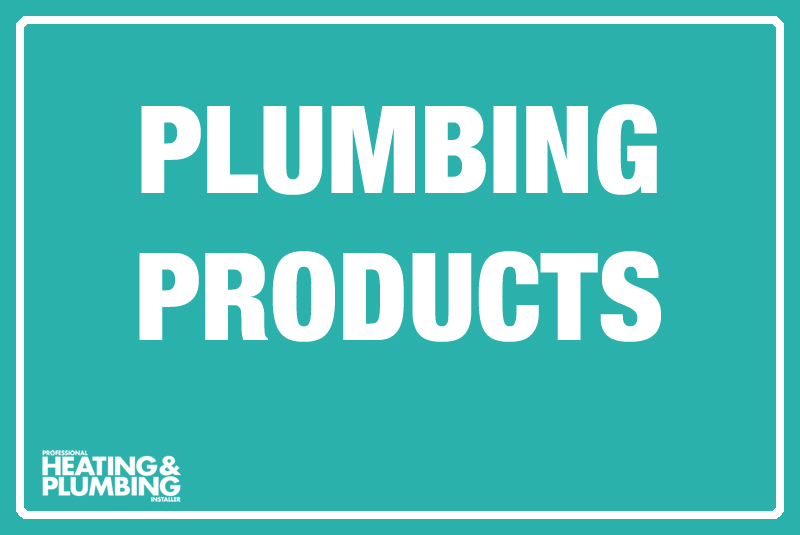 HiB
Rhythm
A musical ceiling light has been launched by HiB which has been designed to take centre stage in the bathroom, according to the company. Featuring a Bluetooth-enabled speaker, Rhythm allows consumers to play music or news straight from their devices.
The inclusion of a remote control also allows the user to adjust the volume or skip a track at the touch of a button. The IP44 Rhythm incorporates LED lighting for illumination, which can change from cool white to warm white and through 12 different colours including red, green and blue hues.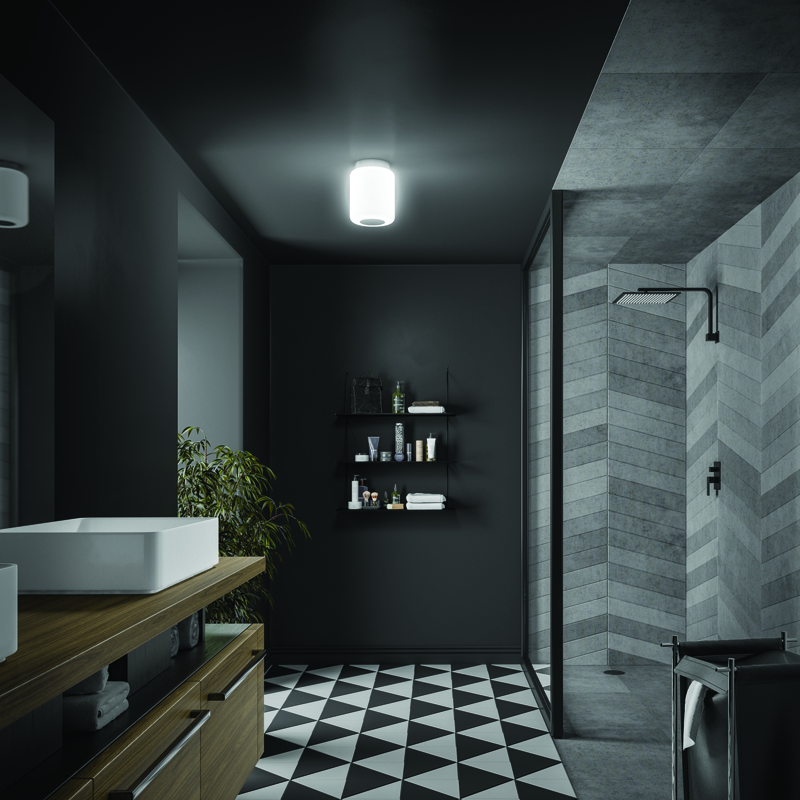 Abode
Hex
Available in a variety of configurations and finishes, Abode has launched a range of mixer taps with an industrial design.
Marking a shift towards finishes other than chrome, Hex can be chosen in Brushed Brass, Brushed Nickel or Black. In addition, the pull-out option features knurling on the spout and industrial detailing on the handles and spout. The range includes a single lever mixer, dual-lever monobloc, single lever pull-out and single lever professional.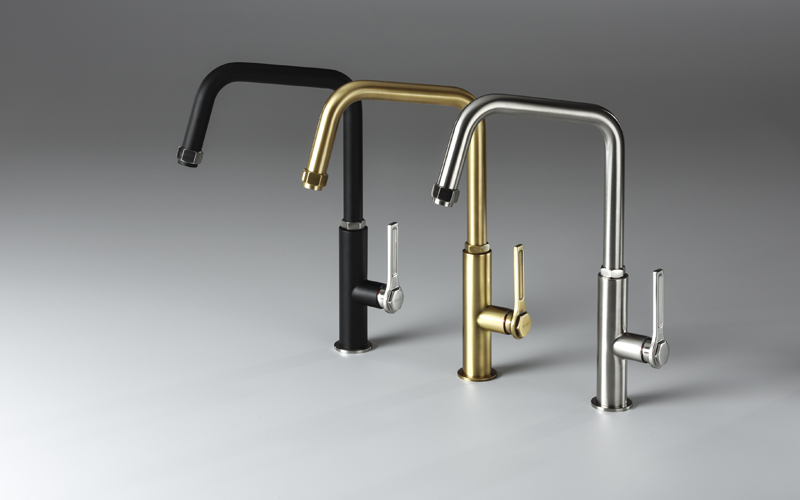 Dowsil
785N
Dowsil, formerly known as Dow Corning, has launched a neutral cure, solvent-free version of its 785 Sanitary Sealant, 785N. The new low-odour, neutral cure version offers a sealant that has been designed for use in confined spaces. 785N from Dowsil offers adhesion to most non-porous surfaces, making it suited to sealing around baths, sinks, urinals and ceramic tile joints to give a water-resistant, hygienic seal.
It can also be used for application to various metallic surfaces such as aluminium, copper, brass and stainless steel, as well as on natural porous surfaces such as marble, granite and limestone. Resistant to ozone, ultra-violet radiation and temperature extremes, Dowsil 785N will reportedly keep its original look for years after application.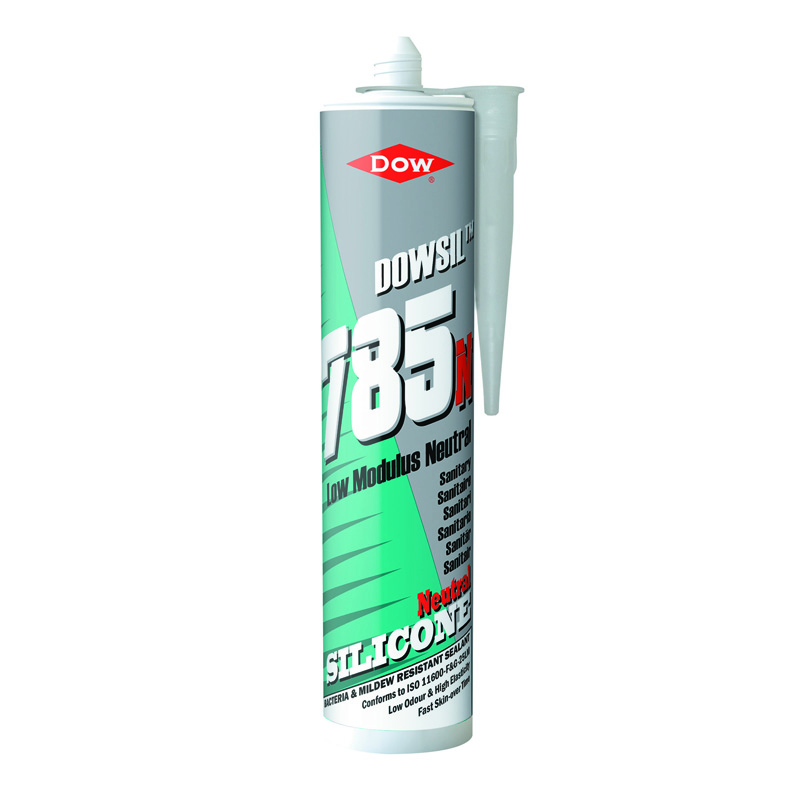 Saniflo
Kinedo Fast 2000
Designed to appeal to the contracts sector, a new range of Kinedo shower enclosures have been added to the portfolio of showering products by Saniflo. Fast 2000 is a collection of enclosures designed to suit every size and shape of bathroom.
The collection includes pivot doors measuring 700 to 1200mm; sliding doors measuring 1000 to 1700mm; corner entry sliding doors measuring 700 to 1200mm; quads with sliding doors measuring 800 or 900mm; and fixed panels measuring 700 to 900mm. The Fast 2000 is said to be quick and easy to install and features Interlocking aluminium profiles to ensure the frame is simple to assemble, whilst easy release rollers can be fixed to the door profiles without any tools.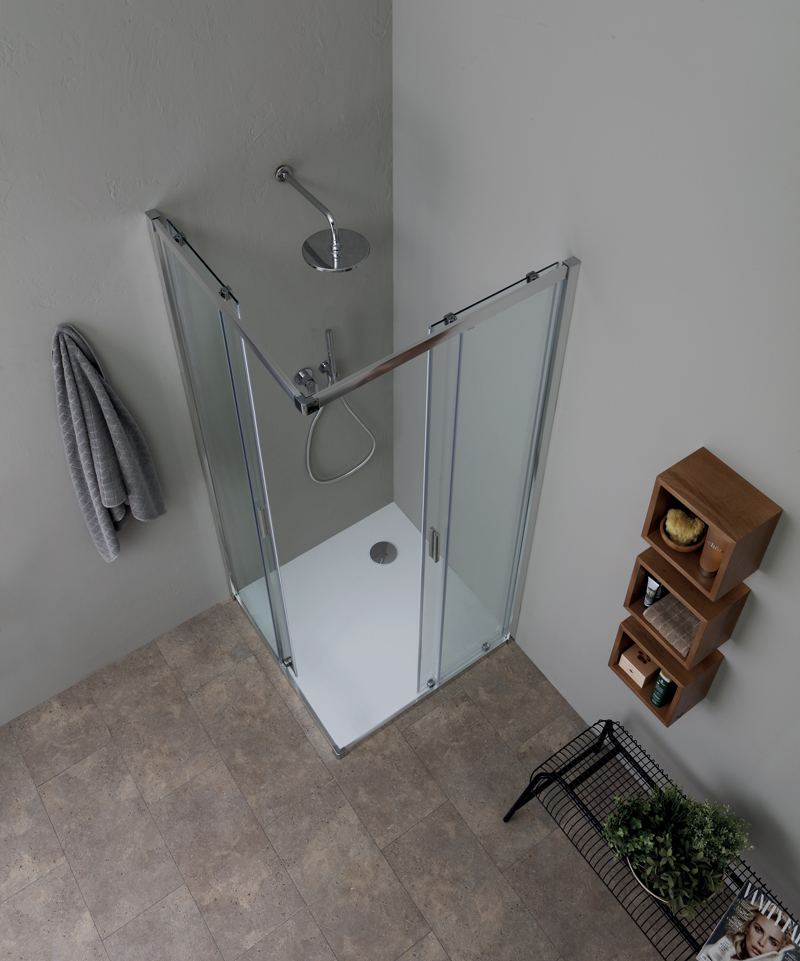 Grohe
Sense and Sense Guard
With its latest solutions for the smart home, Grohe has launched the Sense and Sense Guard. The Sense smart water sensor monitors humidity, detects leaks and alerts homeowners instantly in case of a problem, while Sense Guard is installed in the main water pipe and can switch off the water supply in case of a burst pipe.
Both use smart technology, allowing them to be monitored and controlled using the Grohe ONDUS App. The Sense is placed on the floor and detects flooding by tracking room temperature and humidity. Multiple devices across different rooms in the house can be used to notify the homeowner of any issues.
Sense Guard is a smart water controller, which detects frost risk, micro leakages and pipe breaks. Being installed in the central water pipe of the house by a professional installer, users can turn off the water supply with the device automatically.