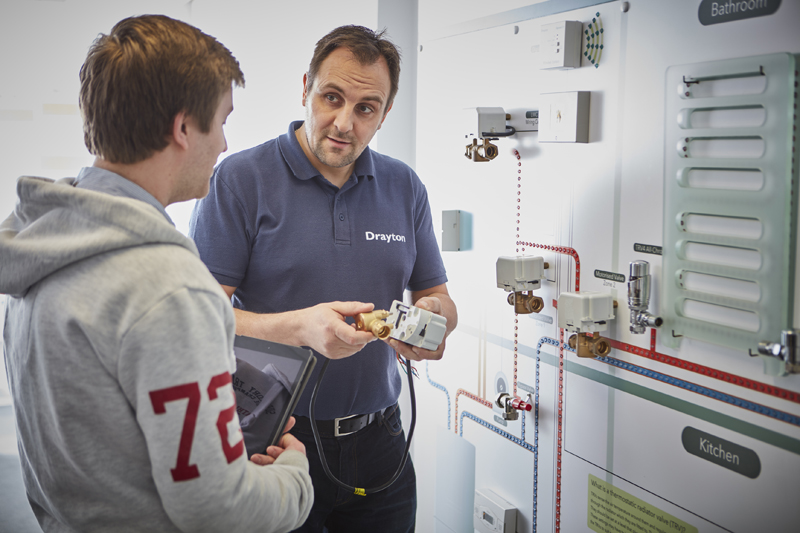 As Drayton celebrates its 70th anniversary, Remi Volpe, Managing Director, looks back at some of the key milestones in the company's history and discusses how recent developments in technology will shape the manufacturer's future plans. 
Over the past century, heating systems have changed considerably and manufacturers are now leading the way in developing the latest technology that delivers high performance and high efficiencies.
Drayton, one of the leading brands in the UK domestic heating market, was first established in 1949. Since then, it has developed some of the most recognisable products in the industry that are used every day by installers.
Starting with the introduction of the first motorised valve in 1989, Drayton's product range has expanded exponentially over the past 70 years to include the iconic TRV4 that was first launched in 1992, the Digistat room thermostat, which now has over 16 variants, as well as the Lifestyle programmers and timeswitches.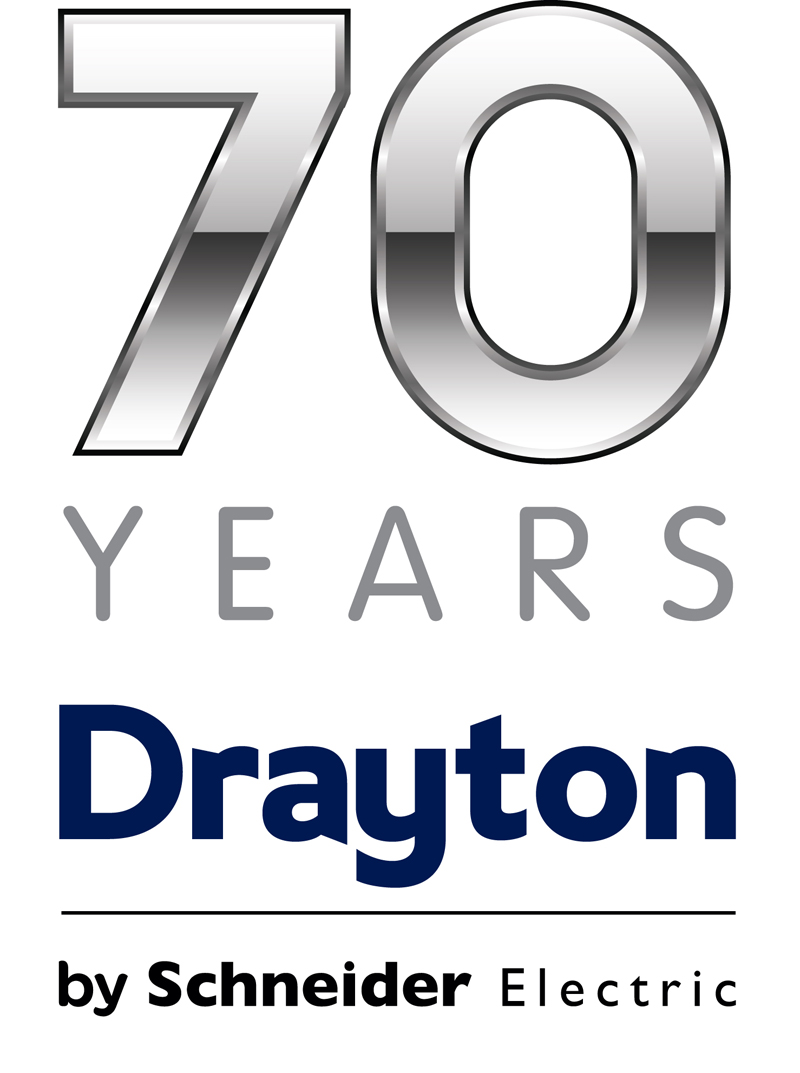 Get Wiser
Most recently, Drayton entered the smart technology arena with the launch of its smart heating control, Wiser. Launched in 2017, the smart multi-room control system combines Drayton's decades of heating expertise with the latest connected home technology and has been well-received by installers and homeowners who have praised its zoning capability and ease of installation.
The continual cycle of product research and development has already seen a number of updates to Wiser, including the introduction of Comfort Mode, data-driven Heat Report and the launch of a complementary Smart Plug. Significant investment is already underway in 2019 in promoting Wiser to both homeowners and heating engineers, with installer training and the expansion of Drayton's Wiser Approved network of engineers remaining a key priority.
Investing in installers
It is acknowledged that installers play an integral part in helping educate homeowners not only about the Drayton brand and heritage, but also about the advances in technology and changes within the industry. It is for this reason that Drayton places great importance in giving back to its customers, as well as helping to keep them informed about its products.
One of the ways that Drayton keeps installers informed is through its 9º Network. Those signed up to the network receive a range of benefits, from extended guarantees and training opportunities, through to priority technical support, new product previews and access to exclusive content on the website.
Later this spring, Drayton will also be celebrating the launch of its new online training platform, Drayton Know How. Through the portal, installers will be able to complete the series of modules at a time that is convenient for them and, when finished, will be awarded Wiser Approved Installer status. Over time, this will be developed to include modules on products from Drayton's wider range of legacy products, as well as technical aspects such as wiring and troubleshooting.
For those who want to get hands on with Drayton's smart control, the Wiser Training Tour is back again after its huge success in 2018. At the training sessions, installers have the opportunity to learn more about the Wiser heating system from experts. This includes installation best practice, how to build the system, troubleshooting, and the benefits Wiser can offer their customers. Upon completion, installers are awarded the Wiser Approved Installer status, allowing them to benefit from having their company details listed on the 'find an installer' search on the consumer website, and will also walk away with over £200 worth of products.
Development capabilities
Over 78 million products have been built by Drayton in the last 15 years alone, from its 348,000 sq ft production plant in Plymouth. The business employs over 240 skilled and experienced employees, including an R&D team of more than 40, which continually delivers new innovations and product enhancements, including 13 new product introductions over the past five years. Today, over 250,000 Drayton controls are fitted each month, from nearly 30 product ranges.
Despite our strong position in the market, the business is always looking at ways to further expand the product portfolio and following product development, new features will be added to key lines in the next 12 months. As part of the ongoing journey of smart technology, Drayton will also be enhancing its Wiser offering, allowing homeowners to benefit from improved heating efficiency, as well as enabling installers to offer their customers more benefits.
The future
Drayton is part of Schneider Electric, a global specialist in energy management with 144,000 employees and operations in more than 100 countries. Schneider Electric offers integrated solutions across multiple market segments. This includes leadership positions in energy and infrastructure, industrial processes, building automation, and data centres/networks, as well as a broad presence in residential applications. Schneider Electric has already contributed to research and development capabilities within the UK, and being part of this global company will help Drayton lead the way in the latest developments within the heating industry in the years to come.