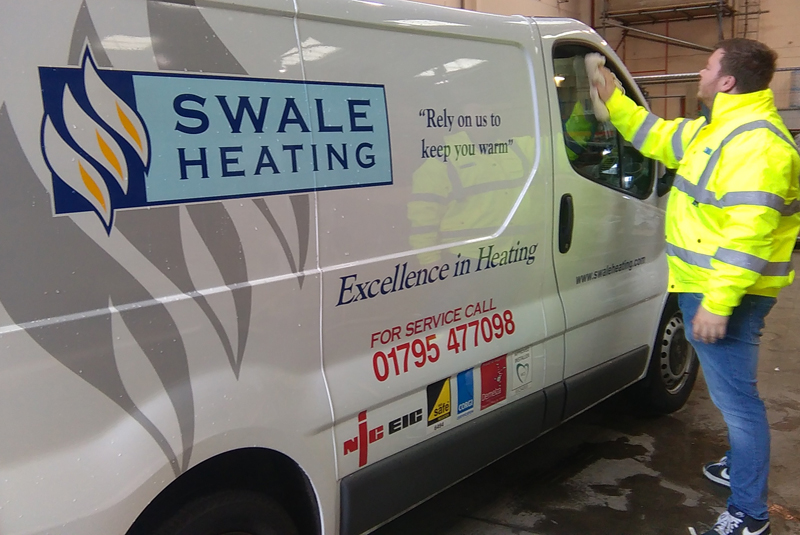 A fundraising event to help families with severely ill children pay for a holiday to remember is going ahead, thanks to support from a Kent heating company.
Sittingbourne-based Swale Heating is making one of its vans available as the support vehicle for a challenging 600 miles in six days fundraising cycle ride from Gatwick to Paris.
The ride is organised by James Robson, from Surrey, whose eight year old son, Harry, has cystic fibrosis. The team of four will raise money for the Cystic Fibrosis Trust and for CF Dream Holidays, which arranges free respite holidays for young sufferers and their families.
The team hopes to raise £3,000 but the entire trip is currently self-funded. A support vehicle was essential to make the event possible.
"Thanks to the generosity of Swale Heating, we now have a vehicle where we can store bikes overnight and that will carry replacement kit such as spare wheels and emergency equipment. We are paying for everything out of our own pockets so support like this is really appreciated," says James.
The team of four cyclists will set out from Meath Green School in Horley, where Harry is a pupil. James and many of his friends have raised more than £100,000 for the Cystic Fibrosis Trust and CF Dream Holidays since he was born.
"We've raised funds for material things like bikes and nebulisers. But the really important thing for families is their time together. CF Dream Holidays makes it possible for families to spend time away making happy memories and they often find that the children themselves come back less stressed and with improved health.
"I was able to go with my wife, Zoe, our other son, Lenny and Harry to Center Parcs last year for a long weekend and we had an amazing time as a family. Nothing can take those memories away from us."
Swale Heating Sales Director, Matthew Edwards, says the company is happy to help:
"We found out about James's challenge through a contact and decided that we should do what we can to support him and the other riders to raise money for such a worthwhile cause. We are known for our support of local charities and our award-winning initiatives to help young people into employment – helping our community is important to us."
When they set out from Horley on 28 April, the Swale Heating van will accompany the four cyclists on the first day's cycling to Portsmouth then on the overnight ferry to Le Havre.
From there it is approximately 100 miles to their second night stop at Bagnole-de-L'Orne, and another 100 miles to Chartres for the third night. On the fourth day, they cycle into Paris then out again to Beauvais, just north of the capital before heading home. The end of Day Six should see them arriving back in Horley where they will be met by their families and supporters at a reception hosted at 51 Degrees North restaurant.
If you would like to support James and his team mates, you can donate via their webpage www.havingit4harry.co.uk
You can follow their epic bike ride on Twitter @SwaleHeating or on Swale Heating's Facebook page.
For further information about Swale Heating, visit www.swaleheating.com.
For more information about the Cystic Fibrosis Trust, visit www.cysticfibrosis.org.uk.