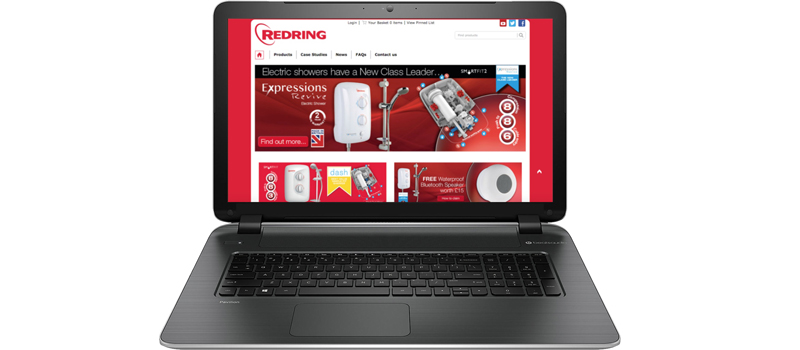 Redring has launched its new website with a fresh look, technical support functions and improved user navigation.
The website provides detailed information on Redring's entire range of showering, water heating and washroom products, including the best-in-class Expressions Revive and entry level Dash electric showers.
Another key aspect of the site is the FAQ technical support section, covering shower and water heating installation, including pre-installation specifications, installation advice and relevant maintenance information. The FAQs allow website browsers to take advantage of this 'self service' aspect, before having to contact a member of the customer service team.
Nick Mawby, Redring's Water Heating Category Manager, commented on the new online facility: "At Redring, we understand the importance of assisting and supporting our distributors, installers and end users in any way we can. The new website investment is part of a wider communication strategy, designed to make product information and customer support easily accessible.
"With the new website, the launch of innovative new products to the market and the work we have undertaken to achieve A ratings for our entire range of instantaneous products for the ErP Directive, 2015 has been a strong year for Redring and we look forward to pushing the brand further in 2016."
For more information on the full range of energy-rated Redring electric water heating products, please visit www.redring.co.uk.