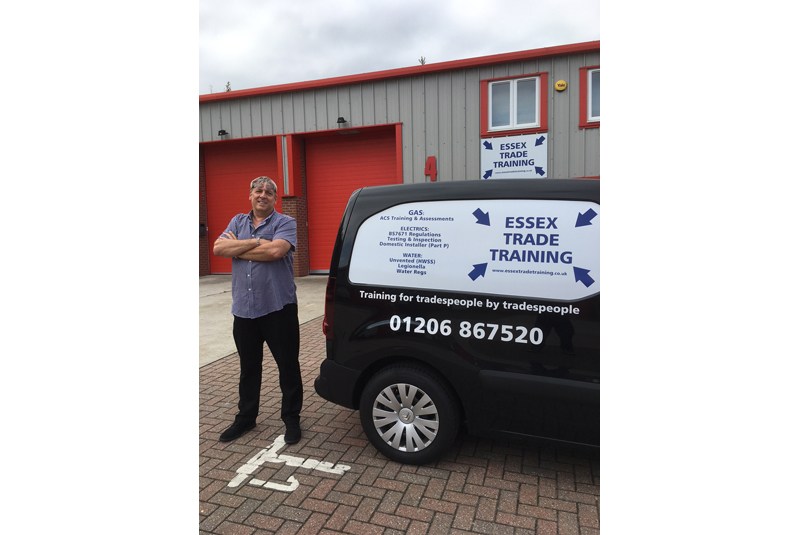 Logic Certification has welcomed Essex Trade Training to LCL, which has been set up by gas and electrical engineer, Micky Kline.
The centre, which will provide training through tradespeople with real experience, will be based in Colchester and offer training for gas engineers, with the hope of covering a range of different trades in the future.
The centre, which is currently staffed by Micky and trainers with similar professional backgrounds, will concentrate on Gas ACS, assessments and refresher training.
Micky commented: "Right now I'm concentrating on qualified gas engineers and ACS, but I could see us moving into training new blood with LCL's Managed Learning Program later down the line. The next step will be Electrics. I'm planning to offer the new 18th Edition Wiring Regulations qualification from later this summer. Again, the focus would be on tradespeople training tradespeople, after all, there's nothing like learning from someone who works directly in the field, is there?"
LCL's External Verifier and Technical Specialist, Andrew Jones, added: "It has been an absolute pleasure supporting Micky in obtaining his Logic Certification approval; it is massive undertaking to develop a new training and assessment business.
"On behalf of LCL, I would like to wish Micky every success in his new venture and I look forward to providing further support as he develops his business in the future."
For more information about Essex Trade Training, visit: www.essextradetraining.co.uk.