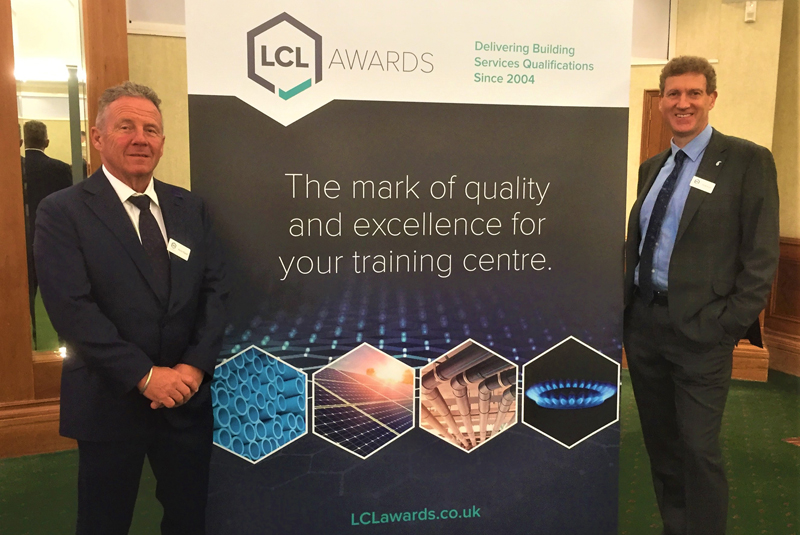 Building services certification engineering (BSE) Awarding Organisation, Logic Certification, has changed its name to LCL Awards, in order to better reflect the company's evolution and future direction. Accompanied by a fresh, modern look, the rebrand was launched to LCL Awards' approved centres at its Annual Forum, which took place at the National Conference Centre (NCC).
Established in 2004, the company has expanded from its roots in Gas ACS to delivering a wide range of BSE and related qualifications, covering the electrical, refrigeration, renewables, smart metering and Health & Safety sectors. Today, LCL Awards has well over 100 approved centres located throughout the UK, and in 2017 its 200,000th certificate was issued.
Mark Krull, Director for LCL Awards, said: "The qualifications we offer and the amount of approved centres in the LCL Award's family has grown significantly over the past 15 years. Our customer base and the way people access and share information has also changed during this time-period. We needed an image that reflected these changes and worked well on the range of different platforms people now access information.
"The new look is contemporary, professional and versatile, using a more modern colour palette and the option for a stand-alone hexagonal 'badge', which over time we hope will become instantly recognisable. We are an experienced, high quality and forward thinking Awarding Organisation – we feel our new branding better reflects this; a badge of honour for approved centres as well as candidates undertaking our qualifications."