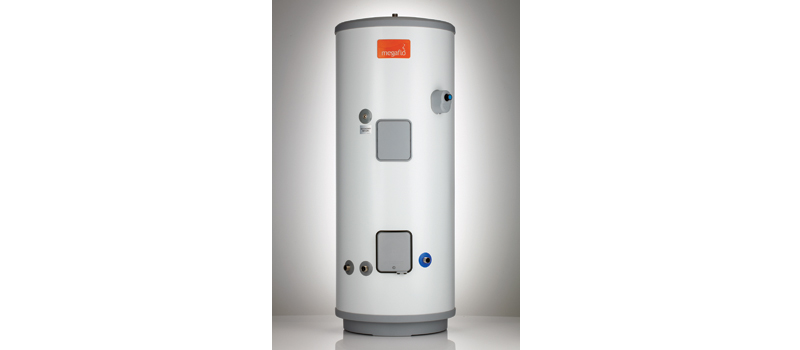 Heatrae Sadia has announced that it will continue to support installers by extending its popular Mega Cash deal until the end of the year.
The electrical heating product manufacturer will continue to offer £150 cash back on every Megaflo cylinder purchased until the end of December 2015 – a three month extension on the original August deadline.
The Mega Cash offer applies to the whole Megaflo Eco range of unvented cylinders, including indirect and direct models, SystemFit, SystemReady, Eco Plus, Solar and SolaReady. The offer also includes Megaflo Commercial models.
To claim their £150 cashback, installers simply need to fill in a claim form and send it to Heatrae Sadia, along with a copy of the VAT invoice.  Claim forms can be downloaded from the Heatrae Sadia website, and are also available to pick up from leading builders' and plumbers' merchants and electrical wholesalers.
Jon Cockburn, Head of Marketing at Heatrae Sadia, said: "We've had a fantastic response to our Mega Cash deal, and the feedback we've received from installers has been overwhelmingly positive.
"Although the market has improved this year, we still firmly believe in the importance of supporting installers, and hope that the £150 cash back will help them improve their margins, and provide a useful extra bonus in time for Christmas."
For further information on the latest Mega Cash promotion, and full terms and conditions, please visit www.heatraesadia.com, or email any queries to [email protected].