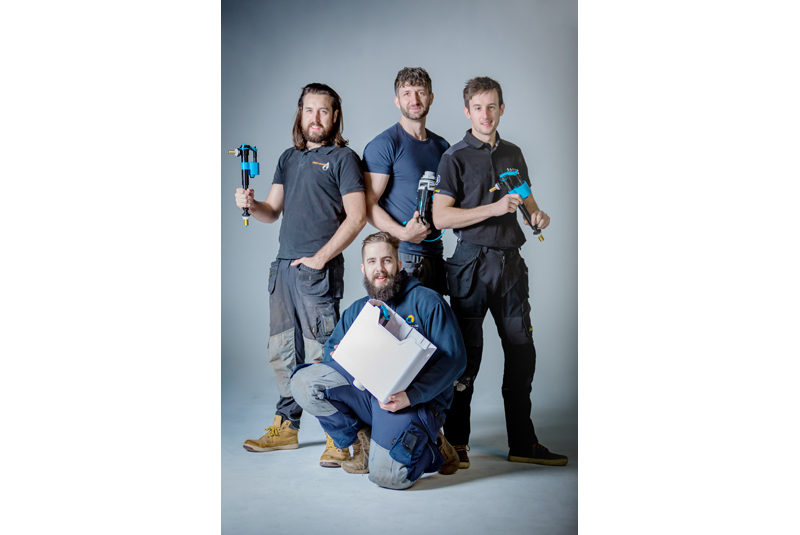 Stuart Duff puts the questions to Viva Sanitary about how the company has progressed over the past 10 years.
What's the company background? Were you already working in the heating and plumbing industry?
Viva was formed in 2008, driven by two plumbers with a desire to solve everyday problems in the sanitary fittings market. Our company came into being at a time of economic uncertainty. Committed to success, we knew that a fresh approach was the only way forward. We have embraced innovative ways of thinking, conceptualised and produced new products, and created a brand which stays true to its core values:
Be different
Be involved
Be loyal
How difficult was it to break into what could be seen as a traditional market sector?
We are the new kids on the block, as we like to say, but we have found that our products speak for themselves. As soon as the installer tries them, they want more.
What's your product philosophy and how do you try to differentiate yourselves?
Out with the old and in with the new! We have never shied away from doing things differently, whether that means bringing new products to the market, like our dual entry fill valve, or simply in our work ethic. We truly are a unique company, and that is reflected in our interactions with customers and colleagues alike.
Are you actively engaged with installers when it comes to product development?
Not only is our company driven by two installers, we are constantly talking and developing our products to help the end user. We get a lot of feedback using our different social media platforms which is also an eye opener into what installers think.
What does the future hold?
Let's just say that the future is promising, the future is Viva…
To find out more visit www.vivasanitary.co.uk.