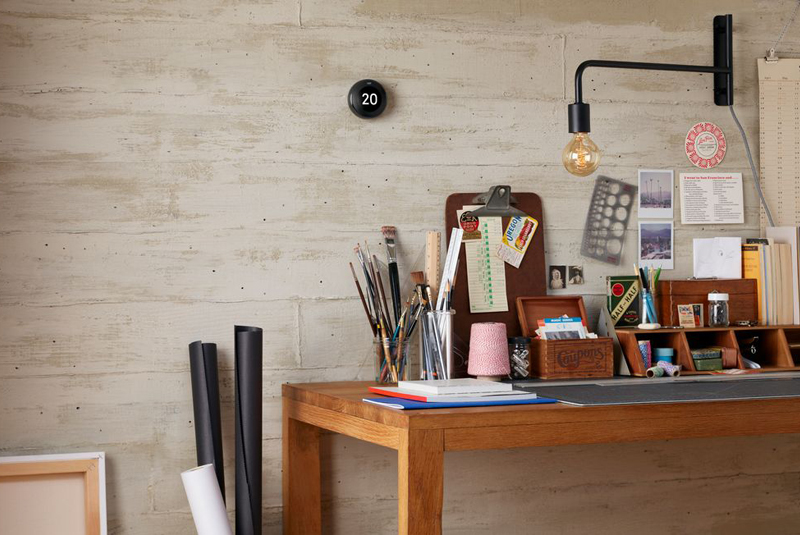 PHPI gets the lowdown from Nest on the smart home market.
Over the past few years, we've seen an exponential growth in demand for smart home products, with thoughtful solutions to everyday problems in the home – such as comfort, safety and security – being front of mind and top of shopping lists for consumers.
Comfort and energy saving is perhaps the most developed area in terms of the benefits intelligent products, specifically the smart thermostat, bring to the UK consumer. As people begin to understand that this previously unloved device controls up to 60% of their total energy bill, there is a clear market for a smarter, more thoughtful alternative.
The Nest Learning Thermostat was first launched in 2011 and is now in its third generation, offering more functionality and features than ever before. A slim, sleek device, with a big, sharp display, the Nest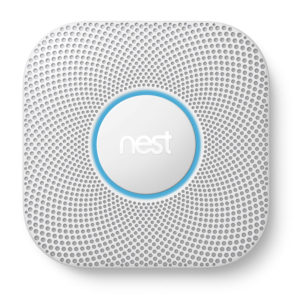 Learning Thermostat learns the temperature the user likes and the length of time it takes to heat the home and programs itself accordingly, helping homeowners to stay comfortable and reduce energy consumption and bills.
When the user leaves, data driven from sensors in the thermostat and GPS from household members' mobile phones provide an accurate determination of the home's occupancy, allowing the device to determine whether to turn itself down so you don't waste energy heating an empty home. And with the Nest app, homeowners can also change the temperature, boost their hot water or check their energy history from anywhere.
It even has a use during the summer months. With Farsight, homeowners can see the temperature, time or weather displayed on the Nest Learning Thermostat display from across the room.
Meaningful interactions
The Nest Thermostat is now able to connect with other products, such as the Nest Protect or Nest Cam, as well as hundreds of other products in the home to improve safety, security and comfort, creating a more thoughtful home. For example, if the Protect detects Carbon Monoxide, it can send an alert to the Nest Learning Thermostat to turn off the boiler. This provides a great upsell opportunity when servicing boilers or fitting a thermostat.
Nest Protect itself uses a split-spectrum sensor to detect both fast burning fires and slow smouldering fires in the home. It also speaks in words and colours – detailing where and what the problem is – and even gives a friendly heads-up before it has to sound the alarm, giving the user a chance to hush it via a phone if it's clear there's no danger.
In case there's nobody home, Protect alerts the householder's phone when the alarm goes off, the batteries run low or any problems are detected. It also provides peace of mind by testing itself over 400 times a day and confirming everything's working with a quick green glow when the lights are turned off.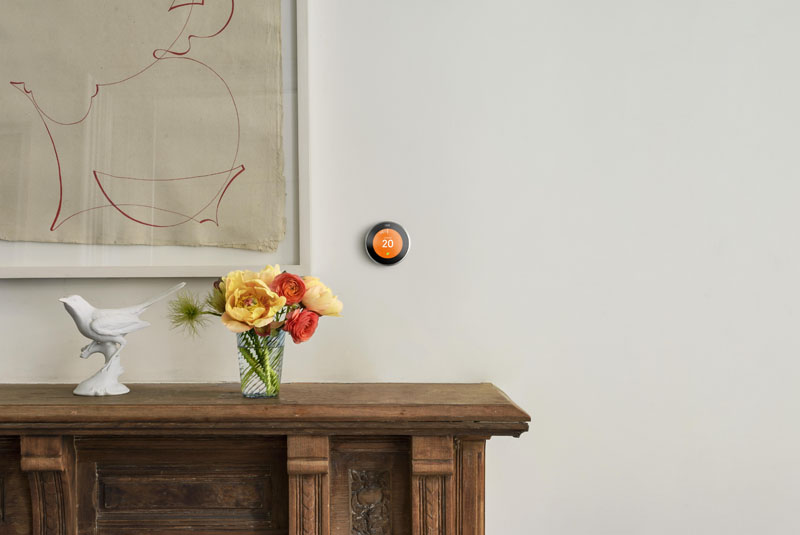 The Protect is just one of hundreds of products that will interact with smart home devices under the 'Works With Nest' programme – from garage doors and white goods to Philips Hue light-bulbs that flash red when smoke is detected by the Nest Protect to alert those that are hard of hearing to the danger.
Creating meaningful interactions with other products also presents cross-sell opportunities that deliver value to both customer and installer.
Becoming a Nest Pro
When installers sign up to become a Nest Professional, they are not only taught about the product ecosystem and the opportunities it offers, but the manufacturer even promotes their business on its site. The Nest Pro Programme connects installers with new customers, provides marketing materials, exclusive tools, online training and, live VIP to help them grow their business.
Becoming a Nest Pro is simple. Training can be done online in just a few hours. The company also works with Baxi to offer classroom based training sessions – providing hands-on demonstrations of Nest's full product range and how the installer community can take advantage.