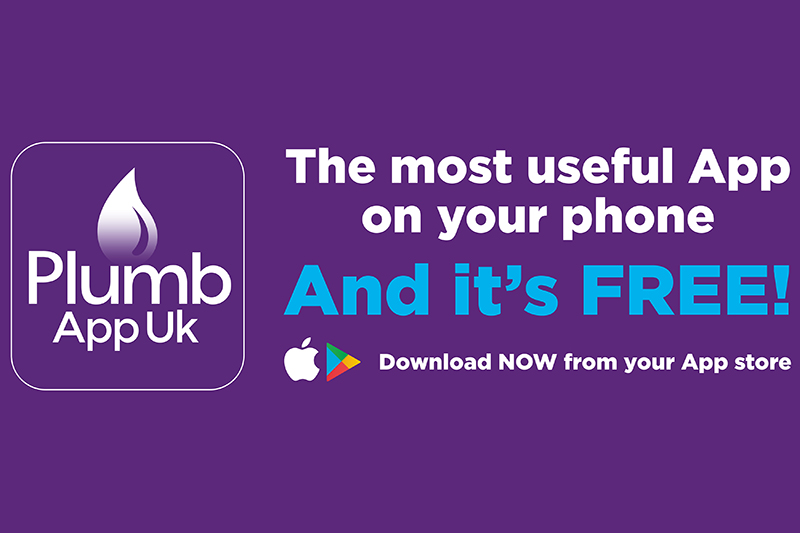 The new app dedicated to plumbers launches in January.
Plumb App Uk launches on 4th January 2021 with the aim of making life easier for plumbers and heating engineers, saving them time, effort and money. This app is free and has been brought to the market by the same minds behind Gas App Uk.
The free app has been designed to offer a one-stop shop for users' everyday plumbing needs. It will feature downloadable manuals covering everything from showers to pumps, video tutorials, calculators including a water hardness calculator, and an office section designed to makes quoting and invoicing faster and easier.
Users can enter regular competitions to win prizes, chat with others in the industry through the Break Time forum, and get exclusive deals from leading industry partners. There's also a Newsroom that rounds up the latest industry news, a Live Lounge where users can ask manufacturers questions, and a Fault Finding section where users can get live assistance from experienced plumbers to guide them through the challenges of a job.
Gas App Uk
Since launching in January 2016, Gas App Uk now has more than 55,000 members, but is only available to registered gas engineers and trainees.
"We were having to turn away plumbers from Gas App on a daily basis," says founder Ant Provan. "So we've taken all the lessons learnt with Gas App Uk and incorporated them into this new sister app for plumbers, heating engineers and anyone else who needs it.
"We hope the app will help independent plumbers and SME businesses to build their networks, share their expertise and get easier access to manufacturers. But more than anything we hope it will genuinely make working life easier, more cost effective and more enjoyable."
You can download Plumb App Uk for FREE from 4 January 2021 on iOS and Android mobile and tablet devices.