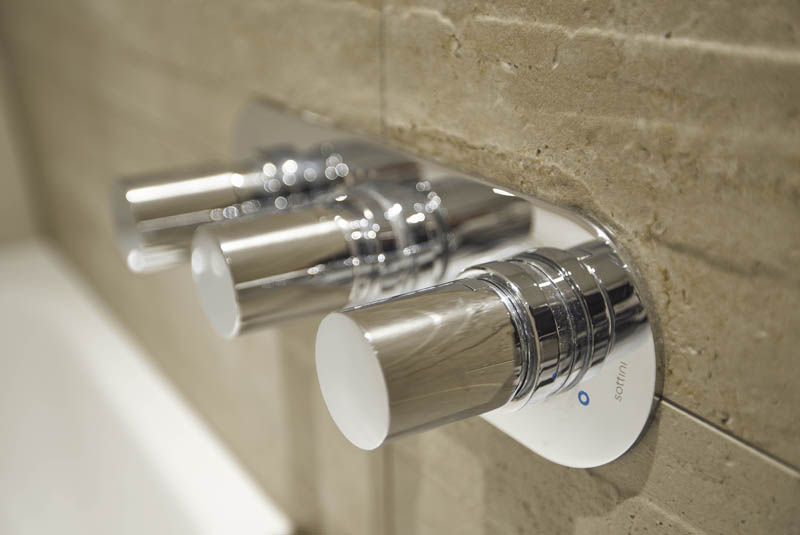 Sottini has partnered with Anthology for the specification of Deptford Foundry in south east London.

Anthology Deptford Foundry sits in the heart of one of south-east London's most vibrant and creative neighbourhoods, on the site of a former metal foundry formed in 1831 by engineer Josiah Stone. The original foundry was once a thriving centre of design excellence, producing a variety of metal goods from propellers to manhole covers. The design and architecture of the new homes have been inspired by rich industrial history.
Sottini products were specified for both the main bathrooms and spacious en-suites which feature walk in glass shower enclosures with oversized, rainfall shower heads that tie in with the development's industrial accents.
The products specified include the Borbera Cube Rainshower head which has been partnered with the Basento thermostatic bath shower mixer, whose dual controls and sleek rectangular back plate provide a clean, minimal aesthetic. The contemporary, angular interior is completed by the sharp corners of the Magra vessel washbasin whose trough-like design provides the final nod to the industrial heritage of the surroundings.
Tom Burdon, Sales Manager at Sottini, said:  "We were delighted to work with Anthology to provide the full bathroom specification at Deptford Foundry, which embraces the area's heritage while bringing it right up to date with the most modern design and stylings.
"The products specified complement the unique design of the building and the area and we're pleased that the interiors reflect this balance of design excellence with a modern-day feel."
For more information, visit: www.sottini.co.uk