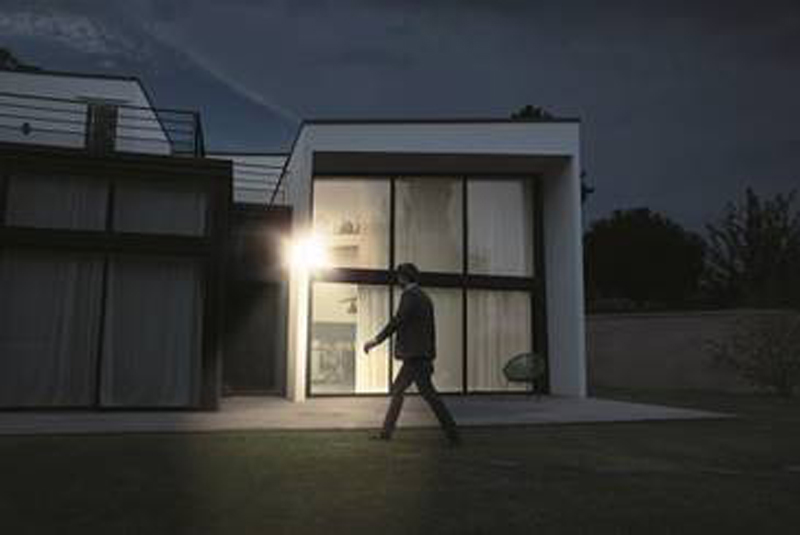 Presence, the outdoor security camera with people, car and animal detection, is now available through Netatmo Pro – an exclusive programme designed for professional installers, helping them to be smarter home experts.  
There are 1276 burglaries every day in the UK, equivalent to almost one a minute. According to Direct Line home insurance, December 5th, 6th, 11th, 17th and 18th are the most popular days for thieves to strike. With these dates and Christmas approaching, Brits are increasingly concerned about the security of their home. Netatmo has responded by adding Presence into the Netatmo Pro programme. 
Presence
Presence is described as a new breed of smart security camera that brings home safety to a new level distinguishing between people, cars and animals.  
According to the company, it analyses in real-time if someone loiters around the home, if a car enters the driveway or if a pet is in the yard. It understands what it sees and notifies homeowners via a smartphone app if something is detected in the monitored area.  
The smart floodlight of the camera can be manually switched on directly in the app or can be set to light up when it detects a person, car or animal – or all three – helping to deter any unwanted visitors during the night. 
Netatmo has detailed a few reasons it believes installers should look to equip their customers with the system: 
Simply installs as an outdoor light: It only requires a few minutes to install Presence and have a smart security system installed with a powerful floodlight. 

 

Alerts if a person, car or animal steps onto the user's property: Presence can detect people, cars and animals. It alerts the user via their smartphone in real-time if someone loiters around their home, a car enters the driveway or an animal is in their yard.

 

Smart floodlight: The smart floodlight can be set to switch on when it detects a person, a car or an animal. It helps your customers find their way and deters unwanted visitors.

 
Through Netatmo Pro, installers get everything they need to install Presence, but also the company's Smart Thermostat and Smart Radiator Valves. Installers who sign up are listed on the Netatmo website and will receive direct installation requests from people wanting to have their Presence, Smart Thermostat or Smart Radiator Valves installed by a professional. 
Installers also receive special prices on products and a dedicated UK based hotline (0203-824-6172). Professionals can go to the new dedicated website for installers, pro.netatmo.com and pass the quick and easy online test.