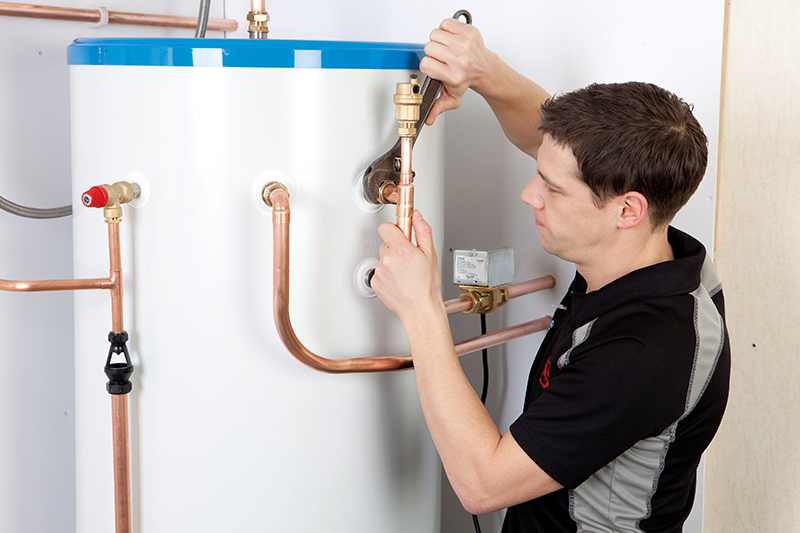 Five new slimline hot water cylinders ranging in size from 150 up to 300 litres are now available from Grant UK. These new models join the MonoWave High Performance cylinder range, providing installers with efficient hot water storage solutions when space is at a premium.
Designed to work with traditional heating appliances as well as renewable technologies, the new MonoWave Slimline cylinders partner effectively with Grant's oil-fired boiler and air source heat pump ranges. The slimline cylinders are stainless steel, as are all of Grant's cylinders, and combine durability with efficiency in compact units. The new slimline models, which are available in five sizes (150, 170, 200, 250 and 300l), provide customers with effective hot water storage even in the smallest places.
Each of the five new cylinders has a diameter of 510mm, making them ideal for installations where limited space is available. The tappings are labelled and colour-coded, which helps make the installation easier and more installer-friendly. Furthermore, all of the slimline cylinders also feature a 3kW fitted immersion, have a single coil and are unvented, indirect models.
"We are pleased to now offer slimline variants of our popular MonoWave High Performance cylinders," comments Kevin Ellis, Grant UK's Renewables Sales Manager. "An efficient cylinder can greatly improve the performance of the overall heating system so these slimline models provide our customers with a solution even when space is restricted. Delivering comprehensive package heating solutions is a core part of Grant's offering and the addition of these new cylinders further adds to the choice we can provide."