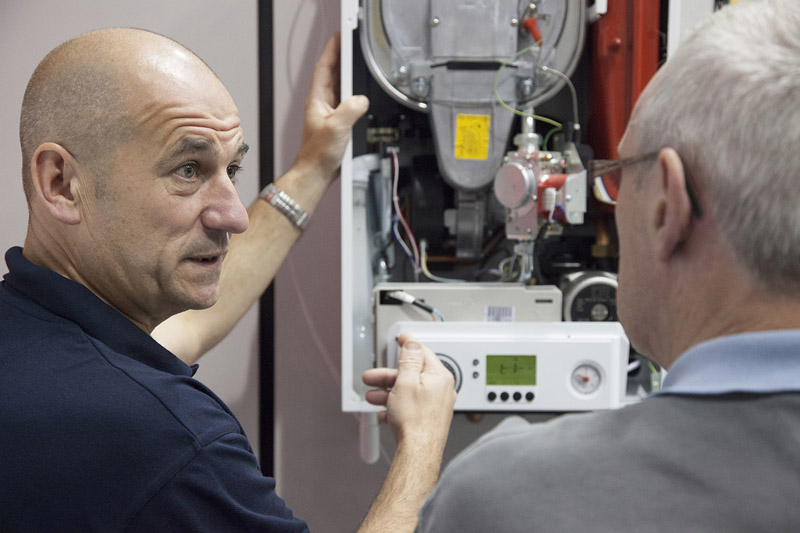 This Gas Safety Week, Baxi is offering some tips to engineers on how to promote the safety message.
For installers up and down the country, gas safety is second nature but how to communicate its importance to customers can be tricky. Ensuring you are fully armed with the right information and having the correct documents to hand can pay dividends. Here are some top tips:
1 Always have your Gas Safe Register ID card with you and make it a priority to show customers your card on arrival. Pointing out your card and highlighting what it means adds an extra level of reassurance for people before they let you into their homes.
2 Installers should communicate what's involved with annual boiler services and the benefits, whenever they are with customers. Focus on the following:
*Stress the importance of a service when you install the boiler. Highlight that the boiler warranty is only valid if the boiler has an annual service. The assurance of a warranty can help to sell a boiler, so it's important to stress that the warranty is only valid if the boiler is serviced annually.
*Make a note of the boiler installation date/the last service and then contact the customer on the anniversary. Usually the consumer will be grateful for the reminder.
3 It's worth noting that most gas and electricity suppliers operate a priority services register to help vulnerable customers. This can include a free gas safety check but also a number of other benefits, including advanced notice of planned power cuts, support in an emergency and many others. You can find out more here.
4 During the annual service, check the carbon monoxide alarm – firstly that the customer has one and secondly, that it is located in the right place and is working properly. These simple checks may take just minutes, but have the potential to save lives.
As a gas engineer, you cannot force customers to get an annual service, but it is possible to help educate people about what they need to do and the options available to them, in order to stay safe. Gas safety should never be underestimated and so providing people with the knowledge they need to keep themselves and their family safe is vital.
Gas Safety Week runs until September 22nd. Be part of it: www.gassaferegister.co.uk/gassafetyweek/